Finder is committed to editorial independence. While we receive compensation when you click links to partners, they do not influence our opinions or reviews. Learn how we make money.
Delta Community Credit Union banking products: Savings, Checking, and CDs
Offers free accounts and 24/7 customer support to Delta employees and metro Atlanta.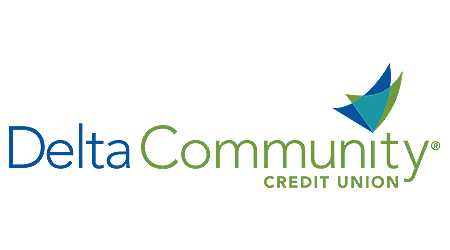 Delta Community Credit Union, formerly known as Delta Employee Credit Union, offers a suite of accounts with no monthly fees and 24-hour phone support. But its APY rates on most products are lower than the competition.
Am I eligible?
You must meet one of the following requirements to become a member of the Delta Community Credit Union:
Live or work in select metro Atlanta counties.
A current, former or retired employee of a qualifying Atlanta-based business.
A current member of a qualifying association.
An active, full-time Delta Air Lines, Inc. employee.
Related to anyone in the following situations listed above.
What banking products does Delta Community Credit Union offer?
How does Delta Employee Credit Union compare to other banks and services?
Delta Employee Credit Union is the largest credit union in Georgia and one of the top 30 largest in the nation. It's a full-service institution that manages over $6.4 billion in assets. It offers a large suite of products, including business and consumer bank accounts, commercial and consumer loans, credit cards, mortgages, investment and insurance.
This credit union has 58 ATMs and 29 branches — 26 in metro Atlanta, and one in Cincinnati, Dallas and Salt Lake City. Although it's small in size, it partners with the CO-OP network to bring its members free access to over 5,000 shared branches and 30,000 ATMs nationwide.
Checking accounts
Pros
Get started with $5. This low opening deposit means you can open an account with as little or as much money as you'd like.
No monthly fees. There are a few business accounts with waivable fees, but all other accounts are free.
Rewards debit card. Earn one point for every $3 you spend on signature-based transactions. Redeem for cash back as soon as you have at least $25.
Large ATM network. As part of the CO-OP network, you can withdraw money for free at over 30,000 ATMs across the country. Plus, Delta Community never charges a fee for non-network ATMs.
Cons
APY requirements. The Personal Checking Account requires a $5,000 minimum balance to earn interest and the rates are shockingly low. You'll earn 0.03% on balances up to $24,999 and 0.05% on balances of $25,000 and above.
Few account options. There's only one personal checking account for adults and one for teens. Businesses get two options depending on their monthly transaction needs.
Miscellaneous fees. Although most accounts are void of monthly fees, you'll need to watch out for $25 stop payment requests, $40 for outgoing international wires and $20 for outgoing domestic wires.
Savings accounts
Pros
Low opening deposits. Open most accounts with as little as $5.
No monthly fees. You won't have to worry about monthly fees when you open a savings or money market account with this credit union.
Range of options. Delta Community offers seven savings and money market accounts for personal and business use, making it easy to find an account that suits your needs.
Cons
Lackluster APYs for savings. All savings accounts earn 0.35% APY and money market accounts earn up to 0.97% APY depending on the account balance.
In-person applications. You'll need to visit a branch to open any youth or teen savings accounts.
Expensive excessive transaction fees. You'll pay a whopping $20 fee if you make more than six outgoing transactions a month — much higher than other banks that usually charge around $5 to $10.
CDs
Pros
Competitive APYs. Earn 1.1% to 2.35% APY on CDs depending on the term length. Terms range from six to 60 months.
No monthly fees. You won't pay anything to open or maintain a CD with Delta Community.
Withdraw interest at any time. Either keep the interest in your CD or elect to have it transferred to another account each month.
Cons
High opening deposit. You'll need at least $1,000 to open any Delta Community CD.
Early withdrawal penalties. Expect to lose out on 60 to 270 days' interest if you withdraw your money early.
No additional deposits. Like most CDs, you can't keep adding money to your account once it's opened.
Overall banking
Pros
24/7 phone support. Contact customer service at any time if you have questions or concerns.
Highly-rated mobile app. As of March 2020, its mobile app has a 4.8 out of 5-star rating on Google Play and a 4.9 out of 5-star rating in the Apple App Store.
Low-cost banking. This credit union offers a large suite of accounts

— most of which have no monthly fees and a low, $5 minimum deposit.
Cons
Small service area. It primarily services metro Atlanta and Delta employees, although there are some exceptions.
No live chat function. Although Delta Community has 24/7 customer service, it doesn't allow you to chat with customer service in real-time straight from its website.
Low APYs. Aside from its CDs, rates on checking accounts, savings accounts and money markets are much lower than the competition.
Compare Delta Community Credit Union to the competition
Delta Community Credit Union customer service
Contact Delta Community Credit Union customer service by:
Calling 404-715-4725 or 800-544-3328 at any time
Visiting a local branch
Sending a secure message through your account
Bottom line
Delta Community Credit Union offers tempting features like no monthly fees and 24/7 phone support. While it has competitive APYs for CDs, rates are low on other accounts.
If you're looking for a nationwide bank with a broader service area and higher APYs, shop around for stronger yields.
Frequently asked questions
Read more on this topic