Finder is committed to editorial independence. While we receive compensation when you click links to partners, they do not influence our opinions or reviews. Learn how we make money.
How to get a $5,000 loan with bad credit
Look into installment loans, but beware of triple-digit APRs.
Editor's choice: OppLoans Installment Loans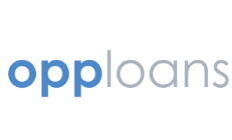 Go to site
You have limited options when looking for a $5,000 loan with bad credit. Usually, short-term loans like installment loans are your best bet. While these can be fast, they're also expensive. And consider alternatives if you're not sure you'll have the income to make each repayment on time.#N/A
| Lender | Loan Amount | Best for | What sets it apart | |
| --- | --- | --- | --- | --- |
| OppLoans | $500 – $5,000 | Building your credit. | Reports repayments to credit bureaus and no credit check. | |
| CashUSA | $500 – $10,000 | Fast financing. | A turnaround as soon as the next day. | |
| Monevo | $500 – $100,000 | Comparing multiple offers. | A low credit score requirement of 450. | |
How we picked these providers
Our team reviewed over 120 short-term loan providers before coming up with our top picks for $5,000 loans for borrowers with bad credit. We considered factors like turnaround time, rates, customer reviews and availability before selecting these providers.
Compare more $5,000 loans
Where can I get a $5,000 loan with bad credit?
If you have bad credit, you're generally limited to installment loan providers. These loans come with several repayments, usually over three to 18 months.
Often you can apply online and get your funds as fast as the next business day. But like with many short-term loans, these can come with triple-digit APRs, depending where you apply.
How do I apply for a $5,000 loan online?
Follow these six steps to apply for a $5,000 loan:
Compare lenders. Compare loan amounts, rates, terms and eligibility requirements to find an option you can afford and qualify for.
Fill out the application. Go to the lender's website and complete the application. Want to use a lender from our table? Click the Go to Site button to get started.
Review and submit. Double-check your application for mistakes before submitting it.
Upload required documents. Typically, lenders ask to see proof of income, bank statements and a valid photo ID when you apply for a $5,000 loan.
Sign and submit your agreement. Carefully read your loan's terms and conditions before signing anything.
Get your funds. Most lenders offering this amount can send it to your bank account as soon as one business day.
What to consider when comparing $5,000 loans
Weigh these factors before applying for an installment loan.
Pros
Online application. Most installment loan providers offer convenient online applications that take just minutes to fill out.
Bad credit OK. Many installment loan providers are willing to work with borrowers of all credit types.
Repayments line up with payday. You'll generally have your repayments lined up to when you get paid, and some lenders will give you the option of how to make repayments.
Cons
High cost. Due to the risk to the lender, you'll usually face high fees that equate to APRs in the triple digits, making repayments difficult to afford.
Disreputable lenders. It's common to find disreputable lenders operating online who prey on people with bad credit, so make sure you check reviews before applying.
Watch out for high costs
The biggest risk of taking out a bad-credit installment loan is the high cost. Most come with APRs in the triple digits, high fees and relatively short repayment terms, making for high repayments that can be difficult to afford.
3 tips to get approved for a loan with bad credit
There's no one surefire way to ensure you're approved for a loan, though the following may be able to help:
Check the eligibility criteria before applying. Most lenders have specific requirements you need to meet in order to qualify. If you're not sure you're eligible, call the lender's customer service team to discuss your situation.
Order a copy of your credit report. Your credit report is the only true record of your financial history and what lenders will use to judge your creditworthiness. You can order a free copy from each of the three major credit bureaus once a year.
Compare options before applying. Every application you submit shows up on your credit report and lowers your score. To avoid this, compare lenders before applying to find the best fit for your needs.
5 alternatives to short-term loans
Look into these alternatives to avoid paying for a high-cost loan:
Secured personal loans. You might have an easier time getting approved for a $5,000 loan if you back it with collateral, like certificate of deposit.
Personal loan with a cosigner. Some lenders allow you to apply with a cosigner who has a higher credit score to up your chances of getting approved for a competitive rate.
CDFI loans. Some community development financial institutions (CDFIs) offer low-cost loans to individuals in their areas without the best credit.
Take steps to build your credit first. If it's not an emergency, consider waiting to apply until you've had time to improve your credit score.
Ask your employer. Some companies have employee lending programs. And even if yours doesn't, payroll might be willing to advance part of your salary in an emergency.
Explore other loan amounts and repayment terms
Need to borrow more than $5,000? Less? Check out these other guides:
Frequently asked questions
More guides on Finder