Finder is committed to editorial independence. While we receive compensation when you click links to partners, they do not influence our opinions or reviews. Learn how we make money.
How to get a $200 loan
Where to find a small-dollar loan with bad credit.
Editor's choice: OppLoans Installment Loans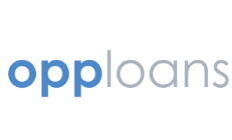 Easy online application
Quick approval
Long repayment terms
See my rate
Emergencies happen. When you need $200 right away, a short-term loan could be your best bet. But these loans can come with APRs of over 300%.
Compare $200 loans
Where can I get a $200 loan fast?
When you need a small amount of cash in a hurry, you have a few options:
Payday lenders. Apply online or at a storefront for a $200 loan due in full — plus a fee — the next time you get paid.
Title loan providers. You can get $200 in as fast as 30 minutes with this short-term loan backed by your car's title, often at a lower rate than a payday loan.
Online installment lenders. Though not as common as payday lenders, some installment loan providers offer financing as low as $200, which you pay back — plus interest and fees — over a few months.
Credit card cash advance. If you have a credit card, you might be eligible to withdraw $200 as fast as you can get to an ATM, often at lower rates than a short-term loan.
Can I get a $200 loan with bad credit?
You can. Most providers that offer $200 loans work with all credit types. In fact, some lenders don't run a credit check at all. This might sound tempting, since your credit score can't hurt your application. But these lenders tend to assume the worst and often offer less favorable rates and terms than lenders that check your credit.
How much will it cost?
It depends on what type of financing you get, but it's often expensive. According to the Federal Reserve, payday loans often start at 300% APR, and installment loans can range from 40% to 300% APR. Title loans also typically run from 100% to over 350% APR.
But APR isn't the only factor that affects price. The longer you take to pay back a loan, the more time there is for interest to add up. That's why some installment loans might look much less expensive than payday loans, even though the total cost is the same. However, you'll have lower monthly payments with an installment loan.
Here's an example of how a payday and installment loan could end up costing you the same amount in the long run:
| | Payday loan | Installment loan |
| --- | --- | --- |
| Loan amount | $200 | $200 |
| APR | 365% | 173% |
| Loan term | 30 days | 90 days |
| Cost per month | $260 | $86.75 |
| Total cost | $260 | $260.25 |
Got some time? Consider a payday alternative loan
Some federal credit unions offer payday alternative loans (PALs) as a cheaper option. PALs range from $200 to $1,000 with a maximum APR of 18% and terms from one to six months.
They're much more affordable than payday and installment loans, but they're not as fast. And you need to be a member of the credit union for at least a month to qualify. Plus, finding a federal credit union that offers them can be tricky. Still, the price difference might make up for those drawbacks.
How to get a $200 loan in 6 steps
Ready to apply for a $200 loan? Follow these steps:
Compare lenders. Get started by using the table above to find a lender you could qualify for and compare turnaround times.
Apply. Often, you can apply online in a few minutes. If you find a lender on our table, click the Go to Site button to begin the application process.
Wait for a response. Many short-term lenders can tell you if you've been approved in a matter of seconds.
Submit documents. Lenders typically ask to see a government-issued ID and proof of income when you apply for a short-term loan. Some payday and most title lenders require you to go to one of their locations for this step.
Review and sign your documents. Make sure you understand what you're getting into before you sign up for a payday loan.
Get your $200. If you apply online, you can typically have your money deposited into your bank account as soon as the next business day. If you have to visit a store, you can often get your money the same day.
Watch out for these red flags
With regulations that change often and vary by state, it can be hard to tell if you're working with a legit lender. But you might want to stay away from a lender if …
It's not up front about costs. If you can't get an idea of the rates and terms on a loan before you apply, you won't be able to tell if it's something you can afford.
It's pushy. Steer clear of lenders that pressure you into borrowing more than you can afford or adding on credit insurance when you'd rather not.
It's too good to be true. Loans that sound too good to be true often come with hidden fees and other costs that might make it more expensive than the alternative.
How to spot a predatory lender
Bottom line
When you need $200 fast, short-term financing like payday, installment and auto title loans may be able to help — especially if you have bad credit. But if you have more time, you might want to look into cheaper alternatives like PALs.
Make sure you're working with a lender you trust before you apply. You can learn more about short-term loans by reading our guide.
Frequently asked questions
More guides on Finder