Finder is committed to editorial independence. While we receive compensation when you click links to partners, they do not influence our opinions or reviews. Learn how we make money.
Budgeting for beginners
How to plan your budget.
Budgeting can be a scary word. Many people approach budgets with fear, especially if they don't have much experience with them. But budgeting does not mean you will have to start scrimping and saving and living like a miser, it just means understanding your finances and having control over them.
So, what is a budget?
A budget is simply a detailed description of what income is coming in and what money is going out, basically, your savings and expenses.
Budget planning is creating a plan to help you get your finances to where you want them to be. A budget plan is the ideal way to get an understanding of the way you spend, the way you save and then identify ways to improve. It doesn't matter what your goals are, a budget can help.
One of the main purposes of budget planning is to know where your money is going each week. When you are able to account for your spending, you can better manage bills and living expenses. It's also much easier to pay off debt and avoid accumulating it in the first place.
Budgeting can be useful for businesses or individuals, families or single income households.
What is a budget planner?
A budget planner is a tool that enables you to itemize and document all income and expenditure, as well as list and plan for future expenses.
Budgets have been around since people first started trading cows for chickens and while it's possible to create a budget using nothing more than a pen and paper, it's much easier to use an automated process. Luckily, we live in a digital age and you are spoiled for choice when it comes to software programs designed for this purpose, such as Microsoft Excel.
Entering your figures and automating your budget into a software package lessens the risk of forgetting to enter bills or expenses. You will also find an electronic system less messy and easier to organise.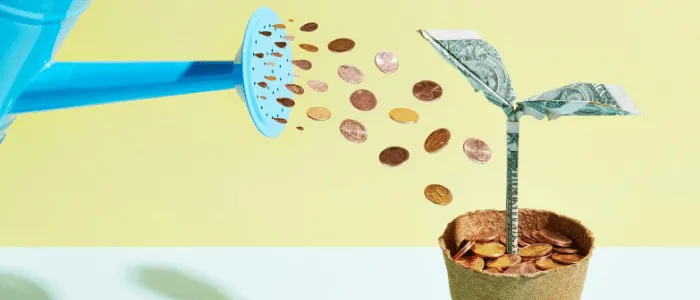 Budget planner
How to use a budget planner
The best way to use a budget planner is to commit to it at the beginning of a certain time period, say the beginning of a new week or month. Follow these steps in order to create your budget:
Enter in all forms of income that come into your household. Include your salary, interest, dividends, investment income, any family allowance payments you receive, child support payments and even income from your hobbies.
Work out any bills which have to be paid, including debt repayments, that come out of your income each month. These are referred to as regular expenses and can include rent or mortgage payments, car loan payments, credit card payments and insurance premiums. Car registration costs and school fees should also be included. You'll also need to include your electricity, gas and water bills. Remember, many of these are issued quarterly so if you're creating a monthly budget you may need to divide up your quarterly bill amount to give you an accurate monthly figure.
Look at your past statements to see your expenses for the last three months which are not regular, such as food, entertainment, shopping, fuel and other extras. These are referred to as irregular expenses and also need to be included. It is harder to plan for these expenses, but as time goes on you will have a better understanding of a limit to set yourself.
As the month progresses, keep a track of how much you spend on what items. If you use cash a lot, try and keep receipts so you remember what you've spent your money on. You can then divide these items into categories on your budget.
When you have finished your budget you should have a figure that shows money left over at the end of the month. This is your income minus expenses.
If your budget shows a positive figure
If there is a positive figure, then you should first of all check this is correct. Check the amount of money you have leftover in your bank account or wallet. If the figure doesn't seem right to you, then it probably isn't. If the figure is correct, then you can put that money towards your savings goals or debt reduction plans.
If your budget shows a negative figure
If your budget is in the negative, then you need to have a good look at your spending habits and work out if it is all necessary. A negative budget means additional funds you've been spending have been adding to your debt. Paying interest on debt will make your budget tighter each month and may put you in an even deeper level of debt.
What are the advantages of budget planning?
There are plenty of advantages to budget planning, but here are some of the main ones.
Spending awareness. If you don't have a budget in place then you will probably be surprised about how much you are spending day-to-day. It can seem okay to buy a few things throughout the week, like coffee or a bottle of wine or new clothes, but these things add up. A budget will show you exactly how much you are spending and what you are buying.
Limits overspending. Budgeting gives you the ability to plan your spending and expenses. When you have a plan in place you can ensure you will have the money to put towards necessities. Budgeting also reduces the temptation to buy things on impulse because you have a better idea of the position you are in financially.
Improves financial control. When you know how much you're spending and what you're spending it on you can really improve your control over your money. People who budget regularly are not the ones counting down the hours until payday. This is because they've forecast their expenses and managed their money so they always have peace of mind.
Makes saving easier. Budgeting makes it easier to identify ways to save. You know how much you're spending and how much you want to save and by listing your expenses you can find ways to cut back and reach your financial goals.
Financial security. Even when you are start saving small amounts of money, these small amounts can add up quicker than you would expect. Saving money help create a buffer that can be used to pay for emergency expenses that may arise.
Why you should budget if you are…
Budgets are vital in business. Whether you run a multinational organization or the local corner store, budgets are an excellent tool for day-to-day business operations. There are various options for business budget planning software packages and most can be customized to suit any businesses' needs.
Business budgets can be used for:
More effective money management
Business performance monitoring
Identifying and meeting financial objectives
Improving decision making
Identifying potential cash flow difficulties or problems
Creating informed plans for the future
A student
Budget planners give students the ability to learn sensible financial habits early and make the most out of your finances. Most students are on limited incomes, so using a budget planner can be a great way to ensure that you keep up with bills and manage your income.
When you have your expenses set out in a budget planner the temptation to overspend on other things is reduced. You become far more aware of what money you have available and what areas of your spending you can cut back on. Learning to budget as a student can help you develop sound financial management habits that will help you in your adult life.
Having a family household can make saving difficult, but a budget can help with that. Treating your money a little like a business when you've got a large family can be the ideal way to create financial stability and stay in control. Far too many families don't really have a clear idea of where their money is being spent, but they're often aware that they never have enough left over at the end of the week. A budget planner makes it much easier to track spending habits, identify areas where spending might be cut back and allocate funds to cover specific bills, expenses or spending needs.
Things to avoid when planning your budget
When creating your budget planner keep in mind these things you want to avoid.
When you create your budget it's important to keep in mind that you should be thinking long term. Your budgets will most likely be organized for the short term, for example you budget in monthly blocks, but you need to keep in mind that improving your finances is a long term commitment. Pushing expenses over to the following month or failing to plan ahead for things such as birthdays or Christmas is not going to help your finances.
Setting unrealistic expectations
There is no point planning a budget that you will never stick to. Be realistic about how much money you are going to put aside for your spending and also about how much you plan to save. The first month your budget is in place is a good barometer of how realistic it is. If you can't stick to it in the first month then you may need to revise it.
Negative numbers on your budget are not a good thing. If you're spending more than you earn you're putting yourself on a fast track to debt, so be sure to keep good track of your expenses and make sure they are lower than your income.
Building up a savings amount to act as a buffer for your finances should be a high priority in your budget. Decide on a realistic savings plan and stick to it, even if this means adjusting your spending habits.
Forgetting the small stuff
When you list all of your income and expenses you may find you have money left over. But this may not be accurate, because people often forget the small items they may purchase without even realizing. This small stuff may not necessarily be the obvious 'forgotten' items', like coffee or a magazine. Think about the $2 you are charged for withdrawing money or the $8 account fee you are charged for your bank account. These small amounts add up and need to be incorporated in your budget.
Not adjusting your budget
Budgets need to be adjusted regularly to match your changing finances. Even if you don't get a raise or a new credit card, the interest rates on your mortgage might change, your water rates or electricity charges might increase or you might have added to your credit card debt, increasing your monthly payments. You also may have reduced your credit card debts, resulting in lower monthly payments which will affect your budget. It's important to review your budget regularly and account for any changes so you can stay in control of your money for the long term.
Consider a checking account that helps you budget automatically
More guides on Finder