Finder is committed to editorial independence. While we receive compensation when you click links to partners, they do not influence our opinions or reviews. Learn how we make money.
Get a $100 loan until your next payday
Where to get a $100 loan to last you until your next payday.
Editor's choice: LendYou Short-term Loans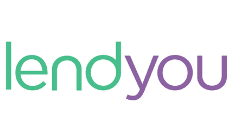 Funds as early as same day
Loans up to $15,000
No collateral required
Go to site
Call now: 866-894-6506
When you need an extra $100 fast, a payday loan might be a good option. Especially with bad credit. You apply at a store or online. And if you're approved, you can get your money quick as the same day.
How do I get a $100 loan?
Find a lender. Our comparison table can help you find a lender that offers $100 loans in your state.
Make sure you're eligible. Most lenders require you to have a bank account and regular income to borrow $100.
Apply online or in-store. Found a lender you like here? Click the Go to Site button to get started.
Wait for approval. You can often get approved in as little as a few minutes for a loan as small as $100.
Get your money. If you applied online, your money can be in your bank account as soon as the next day. Through a store, you can often get your $100 the same day.
Compare and apply for $100 loans
How do $100 loans work?
Most $100 loans are payday loans. This means you borrow the money plus a fee and pay it back within two to four weeks — the next time you get paid. Usually lenders charge a flat fee on loans this small, usually between $15 and $30 that you pay back plus the loan.
Traditionally, lenders would ask you to write a post-dated check for, say $115 when you applied for a loan. But now, it's more common for lenders to automatically withdraw the money from your account.
Am I eligible for a $100 loan?
You can generally get a loan if you meet the following criteria:
You're over 18
You have a steady source of income
You live in an eligible state
Most states have restrictions on how much a short-term loan provider can charge on interest and fees. And some ban payday loans altogether.
How to increase your chances of approval
While there is no definite way to make sure a lender approves your application, it could help your application to keep the following in mind:
Make sure you're eligible. Each lender has its own criteria. Make sure you meet it before you apply for a loan.
Check your credit report. You can correct any mistakes on your credit report, which increases your credit score.
Limit your applications. Submitting too many applications can negatively affect your credit score.
Factoring in your repayments. It's important that you have a fair idea of what your repayments will look like before you apply for your $100 loan. Once you know how much you have to repay, take into account your existing salary and expenses to make sure you can afford the loan.
Pros and cons of $100 loans
Pros
Quick turnaround time. These loans can be processed within a couple of hours and in your account in as little as one business day.
Easy approval. Short-term loan lenders are known for the leniency of their approval process.
Apply with bad credit. Having bad credit doesn't mean you can't get a loan. Most payday lenders will consider you for a loan with less-than-perfect credit.
Cons
High interest rates. Interest rates for short-term loans are noticeably higher than most other loan types so you may want to explore other options first.
Disreputable lenders. If any offer seems too good to be true, it probably is. Ensure the lender you're applying with has a solid reputation by reading independent reviews and checking with your local government.
What you need to know when comparing options
There are some crucial factors to consider before taking out a loan.
What do you have to pay the loan back? State laws determine how many weeks a short-term loan can last, usually anywhere from two to four weeks.
What are the fees and charges? Lenders may charge financing fees or monthly fees in addition to the interest rate. They can charge you late/missed payment fees and fees if you go into default. If you think you'll have any problems repaying your loan, you may want to reconsider applying.
What is the interest rate? Interest rates for short-term loans vary significantly from one lender to another. It's always best to compare to know the rate is competitive.
Is there repayment flexibility? Lenders who offer loans up to $100 normally require you to set up direct debits through a bank account in order to make payments, and some will charge if you choose to repay your loan early.
What is the reputation of the lender? The Internet has given rise to a number of online lenders, so finding out if the lender is legit is important before you apply.
What to avoid with a $100 loan
When you look for a $100 loan, bear in mind that it can come with risks.
Avoid taking on more debt than you can handle and exercise caution throughout the loan process.
A short repayment period and high fees translate into high APRs.
You can avoid high rates by comparing multiple lenders. Remember to consider all costs, including financing fees if applicable.
Looking for a different type of loan?
Are payday loans available in your state?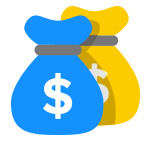 Compare payday loans in your state
Frequently asked questions about $100 loans