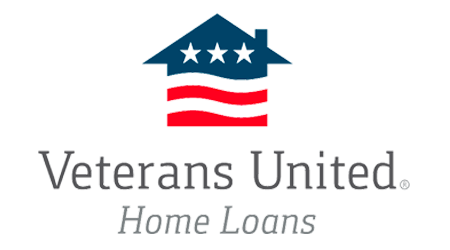 Choose this lender for a streamlined online application

Choose something else for home equity and HELOC

A good option for military members and veterans
Choose this lender for 0% down and no PMI loan options, beyond VA or USDA loans

Be wary of a slow approval process

A good option if you're a member of the military
Neither of these seems the right fit?
Pros
Focus on veterans
Suite of mortgage options
Streamlined application
24/7 customer service
For those ineligible for VA or USDA loans, additional 0% down, no PMI options available
Special benefits for qualifying military service members
Fewer fees on select mortgages than other companies
Cons
No equity or specialty mortgage products
Little info on non-VA loans
Limited branch locations
Requires NFCU membership
Online complaints relate a long approval process and poor support
Customer reviews
As of March 2021, Veterans United has an A+ rating with the Better Business Bureau (BBB) for closing 74 customer complaints in the last three years. VU also rates 4.71 out of 5 stars with 1,314 BBB reviews. There are 6,373 reviews on TrustPilot, where Veterans United has 4.9 stars out of 5. Reviews praised Veterans United for creating an easy experience for clients to reach their goals.
Member reviews for Navy Federal are generally positive. The credit union has a 4.7-star rating from 621 reviews on Trustpilot as of October 2020, where most customers say they felt the company was empathetic and met their needs. Others say they received loans through Navy Federal that they wouldn't have been approved for elsewhere. NFCU has an A+ rating with the Better Business Bureau (BBB) and has responded to 889 complaints in the last three years. But out of 116 customer reviews, the lender only scores 1.19 stars. Most negative reviews focus on poor customer service experiences and slow responses from the loan department.