Wally app review
A money management app for old-school users who aren't big fans of Open Banking, Wally is like the techy version of the good old Excel spreadsheet.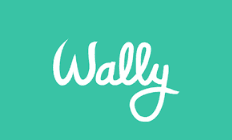 If you're looking for a budgeting app but don't want it directly connected to your bank account, Wally may be a good choice for you.
We've looked at how it works and which features it offers to help you figure out if you like it (before actually downloading it!).
What's Wally?
Wally is a budgeting app that can help you keep track of your bank accounts and cards and expenses – so that you know exactly how much you can afford to spend on that shopping spree you're planning for next week.
It launched in 2013 and is now available in 18 different languages. India, US and China are the countries where it is most popular, but you can use it in the UK too.
How does Wally work?
Unlike its most popular competitors – such as Money Dashboard and Yolt – Wally doesn't rely on Open Banking to connect to your bank accounts, get all your financial data and elaborate it to give you insights. You have to insert it manually yourself.
Now, if this sounds like a nightmare, you can probably stop reading this review and head to our budgeting app section to take a look at the competitors that do automatically gather the data for you.
But doing things manually has its advantages, among which is total control over what you put in the app and how you categorise your spending. If you like the idea, here's what you can do with Wally:
Add all your accounts. You can put in savings accounts, credit cards, current accounts, loans and virtually every type of financial account you may have or use – you can even put in your cash balance.
Add in all your payments.

Every time you spend money on something, you can add it to the relevant account, and Wally will automatically calculate its new balance. You can also attach a picture of the receipt.

Set regular payments.

For example, you don't need to put in your rent every month – Wally will automatically do it for you if you tell it to.

Create groups to manage joint accounts.

If you have a joint account with your partner and you both have Wally, you can both add payments to it and see its new balance.

Set a daily budget and a savings target.

Wally will automatically tell you how much you have left to spend while the day progresses, and also how much you need to put aside to pay for that holiday you want to book next month.

Get spending insights.

You can organise your payments into categories, places and tags, and Wally will calculate how much you've spent on each.

Split payments with your friends.

And keep track of them – your friend won't be able to say he "forgot" that he owed you that 20 quid anymore.
How much does Wally cost?
In its basic version, Wally is free to use. There's also a Wally Gold option, which costs £25.49 a year or £3.29 a month, and adds a series of extra features, such as a currency converter and custom budgets and categories.
In the US and in Canada, you can also directly link Wally to your bank account for an extra fee, so hopefully that same feature may also come to the UK at some point.
Is Wally safe?
Wally doesn't actually manage any money, nor does it have access to your bank account, so the only thing you have to worry about is that it contains and manages a whole lot of data about your spending behaviour.
You can set a password to protect the app, all data is encrypted and Wally says it never sells it to third parties.
Compare Wally against its competitors
Pros and cons of Wally
Pros
You have total control over what you put in and how you organise it
Good range of budgeting features
Safe and sound – doesn't go anywhere close to your bank account
The app is slick and looks good
Cons
You have to manually insert all the data, which can be really time-consuming
Some features that allow further flexibility are to be paid for
The verdict
There are some very advanced budgeting apps in the UK market, and Wally cannot really compete with them; manually inserting all the information every single time you make a payment requires a whole new level of consistency, and most people will be better off with an app that relies on Open Banking to automatically get the data. Not to mention that many digital current accounts, such as Monzo or Starling, also offer some similar budgeting tools directly into their own app.
However, as we said, Wally is a good shout for people who are a bit wary of Open Banking and would rather retain control over their money management practices. It has a very respectable range of features and the app looks clean and tidy.
Frequently asked questions
More guides on Finder