Which type of pension will be worth more when I retire?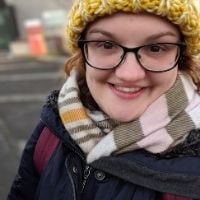 Your state pension has a fixed value, subject to the number of qualifying years on your National Insurance record. A private pension may be worth more or less than this, depending on how much you've paid in by the time you retire and the performance of your investments.
If you only have a small private pot when you retire (£10,000, say), that's very unlikely to be worth more to you than the state pension, unless you have a very short life expectancy.
If, on the other hand, you have a £250,000 pot, there's a reasonable chance this will be worth more over your lifetime than your state pension.
Let's say you start withdrawing both pensions at age 66 (the current state pension age) and survive for another 25 years. By the time you die, you'll have received at least £233,480 (25 x £9,339.30) from the state pension. In practice, it will be more than this, because the state pension increases each year by at least 2.5%, in accordance with the triple lock rules.
And let's say you take the same amount (£9,339.30) out of your private pension pot each year through pension drawdown. On paper, after 25 years, you'll have a bit over £16,000 in your pot that you can leave to your beneficiaries. But again, it's not quite that simple. On the downside, pension charges will eat into the value of your pension pot. But on the upside, most of your money will be left invested, initially at least. And invested money has the chance to grow. There's a decent (though not guaranteed) chance that investment growth will outweigh the triple-lock increases of your state pension.
So, in answer to the question of which type of pension will be worth more, the answer is, as is often the case: it depends.