Is salary sacrifice a better way of paying into a pension?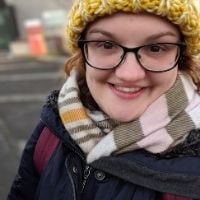 I know we say this a lot but…it depends! If your employer offers the option of a salary sacrifice pension, it's certainly worth looking into. And the potential National Insurance savings are an undeniable draw. After all, who among us would instinctively turn down a few hundred extra pounds a year in our pocket (or in our pension pot). Especially if your employer chips in its own saved National Insurance contributions too.
But you do need to carefully consider your personal circumstances and weigh up the advantages and disadvantages of a salary sacrifice pension. If your salary is fairly low, then bringing its official level down still further could affect your eligibility for state benefits. And, regardless of your level of salary, if you're planning to buy a new home, you many not want to risk reducing the mortgage amount you can borrow as a multiple of your salary.
So, before you take the step, make sure you talk through your options with your employer and get a full understanding of how salary sacrifice might affect you. If you do opt in and your circumstances then change, you should be able to opt out of a salary sacrifice scheme if you need to. Check the details of this with your employer.