Penfold review
We look into the new service that's looking to simplify pensions for the self-employed.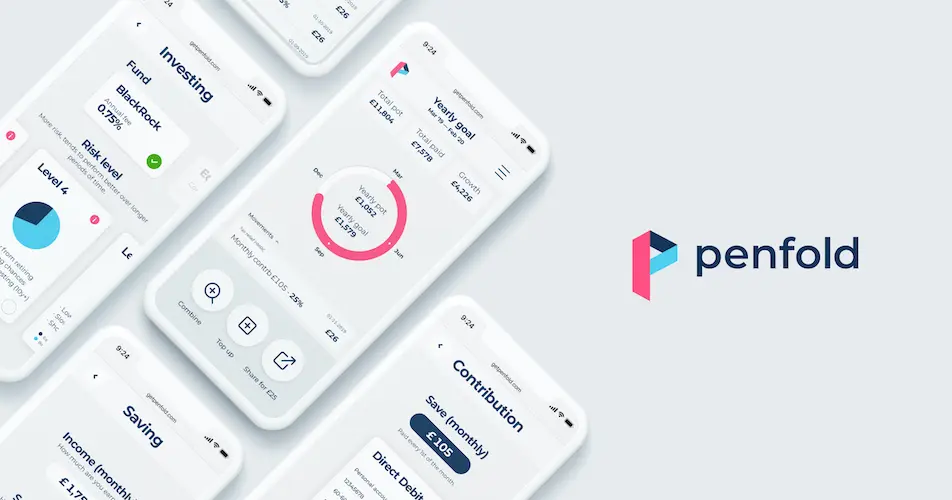 There are 4.8 million self-employed people in the UK, which is close to 15% of the workforce. However, out of this large number of people, only 14% of self-employed individuals are saving regularly in a pension. For many, the prospect of setting up a pension when they're self-employed can seem complicated.
Penfold is here to change that by providing easy to set up digital pensions catered specifically to self-employed people.
What is Penfold?
Penfold is a digital pension platform, aiming to make the process of setting up a pension simple and easy. Serving as a digital alternative to traditional pension programs, Penfold allows users to set, manage and keep track of their pensions without any real hassle. The service is made specifically with freelancers and self-employed people in mind, and it offers flexibility and ease of use to its customers. While still in beta mode, it is expected to fully launch this year.
How does Penfold work?
Setting up a Penfold pension is easy and takes only a few minutes to set up online. Registration takes very little time, and all you need is the following documentation:
UK ID
National insurance number
UK bank account
Proof of address and tax-payer status
Penfold fees and charges
Penfold customers are charged a single annual fee to maintain their account. Its website lists this fee as being 0.75% of a customer's total pension balance. Besides this annual fee, there is no additional charge for pausing, stopping or consolidating pension pots.
It has also eliminated drawdown fees, so anyone aged 55 or over who decides to take money out of their Penfold pension won't be charged for accessing their funds. Plus, there are no transfer fees for customers who want to move their existing pension over to Penfold.
Penfold's benefits
Penfold offers its customers a variety of benefits and features that include the following:
A low minimum contribution of only £10 a month.
Allows users to deposit lump-sum amounts into their pensions.
Like any other pension plan, customer contributions are eligible for tax relief.
Allows making pension deposits through personal contributions, which comes with a 25% government tax top-up.
Customers can pay into their Penfold pension from a limited company.
A £25 promotional bonus upon making your first Pension deposit.
Can I transfer an existing pension to Penfold?
Yes, you can transfer an existing pension to Penfold. The company offers a free "find & combine" feature that allows the company to look for customers' other pensions and consolidate them all under the Penfold pension. All customers need to do is provide as much information about their previous employment and pension to Penfold, which will then go through to find your other existing pensions.
Is Penfold safe?
Founded in 2018, Penfold became regulated by the Financial Conduct Authority in June of 2019. This means that the company is subject to a wide range of controls and procedures that are approved by the UK's financial regulator to keep your pension safe and secure.
Along with approval from a regulatory body, Penfold also partners with Seccl Custody Limited as its custodians for managing payments and added security. With the company specialising in providing financial advisers, wealth managers and fintech firms with fast and flexible solutions for managing clients' money, you can rest assured that your money will be kept secure.
Along with this, Penfold itself does not manage money. So when you add money into your Penfold pension, it is invested in a special plan provided by BlackRock, the world's largest investment manager, which will continue to invest your pension even if Penfold itself ceases to exist.
Given these added measures, customers can be sure that their pensions will be secure with Penfold even though it isn't a traditional pension service.
The verdict
Penfold seems like it will help fill a gap in the market by offering an easy-to-use digital pension option to the self-employed that allows them to set up a basic pension plan. And while still in beta mode, it's definitely a service that we will be looking to see develop further and expand. If you're self-employed, Penfold could well worth be looking into and signing up for.
Compare alternatives to Penfold