Moneyfarm pension review
We outline the pros and cons of Moneyfarm's personal pension to help you decide if it's the right home for your retirement savings.
Our verdict
Best for: Ease of use
Founded in Italy in 2012, wealth management platform Moneyfarm branched out into the UK in 2016. It offers a few types of investment accounts, including a general investment account, a stocks and shares ISA, a junior ISA and a personal pension. Read on to find out more about the Moneyfarm pension, including investment options, fees and how to get started.
What is Moneyfarm?
Moneyfarm is an online and app-based investment platform. Like rival Nutmeg, Moneyfarm is a robo-advisor. While this may sound futuristic, in practice what it means is that it uses a clever algorithm to recommend an investment portfolio based on your answers to a questionnaire and invests your money in line with this. You'll be asked, for example, about your appetite for risk, your income, your financial situation and when you want to retire.
How does Moneyfarm's pension work?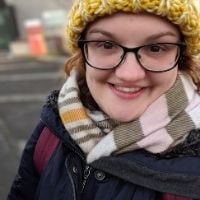 You need at least £500 to open a Moneyfarm pension. You can either contribute this directly or fund your account via a transfer from another pension scheme. This minimum is higher than some other challenger pension providers, so might not be as suitable if you want to build up your personal pension more gradually.
As with any other personal or workplace pension, with Moneyfarm's pension, you benefit from tax relief on pension contributions up to your pension annual allowance.
Moneyfarm markets its pension as a SIPP, but in practice, it operates more like a regular personal pension. Most SIPPs, such as the SIPP offered by Vanguard, let you select and manage the specific investments within your pension portfolio. You can't do this with Moneyfarm.
Instead, once you've chosen your portfolio (based on its questionnaire), your money is invested in line with the assets Moneyfarm has selected for that portfolio; you can't customise it. This makes it more akin to the type of personal pension offered by PensionBee, for example, which specifically says it's aimed at those that prefer a more hands-off approach to pension saving.
Once you've been matched with a portfolio – assuming you decide to go ahead – Moneyfarm manages and rebalances your portfolio on your behalf over time. If you're not convinced at the outset that Moneyfarm has matched you with the right portfolio, you can speak with one of its investment advisors.
What pension portfolios are available from Moneyfarm?
While some pension providers have snazzily named portfolios, such as "Match", "Smart Alpha" or "Future Planet", Moneyfarm simply numbers its portfolios from 1 (the lowest risk) to 7 (the highest risk). Regardless of the number, your portfolio will be made up of exchange traded funds (ETFs), which are listed on stock exchanges and track the performance of a pool of investments or an index.
Some ETFs will track higher-risk investment pools or indexes than others, so the make-up of each portfolio will vary based on this. Portfolio 1, for example, contains a high proportion of lower-risk ETFs based around government and corporate bonds, while Portfolio 7 deprioritises these in favour of higher-risk stock market investments.
ETFs are, by their nature, passively managed and designed simply to track an index. This has pros and cons. It keeps management costs down compared to actively managed funds. But you will never be able to beat the index. That said, actively managed funds often fail to beat the index anyway and run the risk of performing worse than the index.
Moneyfarm pension portfolios
We've detailed what type of investments each portfolio is made up of below. You can find out more about the portfolios and how they have performed in the past on the Moneyfarm website.
s
| Portfolio number | 1 | 2 | 3 | 4 | 5 | 6 | 7 |
| --- | --- | --- | --- | --- | --- | --- | --- |
| Cash and short-term government bonds | 39% | 22% | 11% | 7% | 7% | 0% | 0% |
| Developed markets government bonds | 19% | 25% | 17% | 13% | 12% | 14% | 9% |
| Inflation-linked bonds | 9% | 7% | 8% | 5% | 0% | 0% | 0% |
| Investment grade corporate bond | 25% | 14% | 16% | 11% | 6% | 3% | 0% |
| High-yield and emerging markets bonds | 6% | 14% | 15% | 14% | 9% | 7% | 4% |
| Developed markets stocks and shares | 0% | 15% | 26% | 39% | 51% | 60% | 70% |
| Emerging markets stocks and shares | 0% | 0% | 1% | 6% | 8% | 10% | 11% |
| Commodities and real estate | 0% | 2% | 4% | 5% | 5% | 5% | 5% |
| Cash | 2% | 2% | 2% | 2% | 2% | 2% | 2% |
How do I apply for a Moneyfarm pension account?
Applying for a Moneyfarm pension should be fairly quick and hassle-free. You'll need to do the following:
Set up an account online by navigating to Moneyfarm's pension page and clicking "Get started". You'll need to provide a few personal details.
Fill in Moneyfarm's investor profile questionnaire so it can recommend an appropriate portfolio.
Open its recommended portfolio (or, if you're not happy with it, get in touch with one of Moneyfarm's investment advisors).
Fund your account, either by initiating a transfer or contributing by Direct Debit.
It may also be possible for your employer to make contributions to your Moneyfarm pension, depending on the arrangement you have with it. There's a form available online to start this process.
Can I transfer another pension to Moneyfarm?
Yes. If you have other pensions and want to consolidate them into a single scheme – whether that's to save money on fees or just to keep life simple – you can usually transfer them to Moneyfarm.
There's a form you need to fill out to do this (online or in the app). You'll need to supply the following information:
Your current provider's name
Your pension account number
The pension value
The valuation date
You should be able to find all of these details on your latest pension statement from your other provider(s).
Moneyfarm will handle the rest. It deals with your current providers on your behalf to transfer your pensions to your Moneyfarm account. Moneyfarm doesn't charge any transfer fees, but bear in mind that your existing provider may charge exit fees. Watch out for these, as they could reduce the benefit of switching.
Transfers usually take between 3 and 4 weeks.
One caveat – you can only transfer defined contribution pensions (including both personal and workplace pensions) and only if you haven't started to draw an income from them. You can't transfer defined benefit workplace pensions.
What fees will you pay for a Moneyfarm pension?
Moneyfarm charges a tiered annual management fee, which gets lower as the total value of your pension increases, as outlined in the table below
| Value of pension | Charge |
| --- | --- |
| £500 – £10,000 | 0.75% |
| £10,001 – £19,999 | 0.70% |
| £20,000 – £49,999 | 0.65% |
| £50,000 – £99,999 | 0.60% |
| £100,000 – £249,999 | 0.45% |
| £250,000 – £499,999 | 0.40% |
| £500,000+ | 0.35% |
You'll also need to pay fund management fees, which are factored into the performance of your investments by the ETF providers. The figures below are averages; your fees will vary depending on the specific funds you hold.
| Fee name | What's it for? | Fee amount |
| --- | --- | --- |
| Fund fee | This is the fee charged by the providers of the ETFs to manage the funds. | 0.20% |
| Market spread | This is the difference between the buying and selling price for investments at a given time. | 0.10% |
Moneyfarm customer reviews
As of June 2022, there are more than 700 customer reviews of Moneyfarm on the Trustpilot website. These reviews apply to its overall investment service rather than being just for its pension.
Overall, Moneyfarm does pretty well. It has an overall score of 4.5 out of 5, and 74% of its reviewers rate it as excellent. Some of the latest top-mark reviews mention its clarity, ease of use and good customer support.
Not everyone has such glowing feedback, though only 3% of reviewers rate is as downright bad. Reservations include higher charges compared to rivals and variable customer service. Some reviewers were also frustrated by disappointing investment performance. While Moneyfarm has some control over this through its choice of where to invest your money, high market volatility can also impact the performance of your investments regardless of where you hold them.
Does Moneyfarm have an app?
Yes. Moneyfarm's app is available for either Android or iOS. The app lets you track investment performance, top up your account or initiate a transfer from another provider.
Most users of the app seem to like it. It gets a rating of 4.7 out of 5 on Apple's App Store and 4.4 out of 5 on the Google Play store.
Pros and cons of Moneyfarm
Pros
Quick, simple set-up; easy to monitor your account online or via the app
No exit fee if you want to transfer your pension away from Moneyfarm
Investor profile questionnaire makes choosing a portfolio easier for novice investors.
Cons
Minimum £500 initial contribution may put off those just starting out with a pension.
Annual fees are fairly high for those with small pensions; you need to have more than £500,000 to benefit from its lowest fees
Doesn't offer the control and investment range of many SIPPs. May not be suitable for more sophisticated investors.
Bottom line
Despite the name, Moneyfarm isn't a SIPP as most people would understand it. So if you're an experienced investor looking for a pension that gives you nuanced control and access to less mainstream investments, it's worth checking alternative SIPP options. But if you're happy (or grateful) to be guided towards the right portfolio and let Moneyfarm take charge of looking after your investments and can afford the £500 up-front contribution, it could be worth a look. Check how Moneyfarm compares to other personal pension providers in our pension comparison.
Frequently asked questions