How does Moneyfarm's pension work?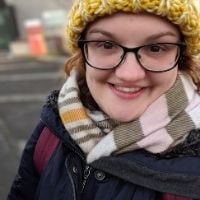 You need at least £500 to open a Moneyfarm pension. You can either contribute this directly, or fund your account via a transfer from another pension scheme. This minimum is higher than some other challenger pension providers, so mightn't be as suitable if you want to build up your personal pension more gradually.
As with any other personal or workplace pension, with Moneyfarm's pension you benefit from tax relief on pension contributions up to your pension annual allowance.
Moneyfarm markets its pension as a SIPP, but in practice it operates more like a regular personal pension. Most SIPPs, such as the SIPP offered by Vanguard, let you select and manage the specific investments within your pension portfolio. You can't do this with Moneyfarm.
Instead, once you've chosen your portfolio (based on its questionnaire), your money is invested in line with the assets Moneyfarm has selected for that portfolio; you can't customise it. This makes it more akin to the type of personal pension offered by PensionBee, for example, which specifically says it's aimed at those that prefer a more hands-off approach to pension saving.
Once you've been matched with a porfolio – assuming you decide to go ahead – Moneyfarm manages and rebalances your portfolio on your behalf over time. If you're not convinced at the outset that Moneyfarm has matched you with the right portfolio, you can speak with one of its investment advisors.