What if I'm not progressing as fast as I want?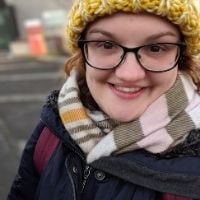 If you don't feel you're making enough progress towards your goal, the first step is to work out the reason for this. Ask yourself some probing questions:
Are you contributing as much as you planned to? If not, then you may need to up your contributions, adjust your deadline (if possible) or identify alternative ways to fund the shortfall.
Are you worrying unduly because of a short-term market downturn? If you've been contributing as much as planned, and you've worked out that this should be enough to meet your goals, then don't panic because of a blip. However, if things don't look like they're recovering over the next few months, you may need to take further action.
Is it worth reviewing your strategy? If the poor progress isn't down to a blip or a shortfall in contributions, then consider changing your investment strategy. If you've erred on the side of lower-risk investments and have a long period left before you need the money, for example, you may decide to add some higher-risk (and potentially higher-reward) assets to your portfolio. This probably won't be a viable option if you'll need the money within a few years, though.
If none of the questions above addresses your concerns, then ask yourself whether your original aspiration is still realistic. Or was it realistic in the first place? If not, and increasing your contributions, extending your deadline or finding alternative sources of funding aren't possible, you may sadly need to reduce your end expectations. Coming back to the example of getting married from earlier. Would you be able to bear going on a less high-end honeymoon? While this may feel like a harsh decision to have to make, it's better to make it sooner than later.