Freetrade pension review
Freetrade's SIPP promises fee-free share dealing and the ability to take control of your pension. Find out if it's right for you.
Founded in 2016, UK-based investment platform Freetrade launched its iOS app in 2018, followed by an Android version in 2019. Freetrade rapidly grew in popularity due to its free share trading (as its name suggests) and low monthly account fees, and now has more than 1 million customers in the UK. Read on to find out more about its pension plans, and whether Freetrade could be a good home for your pension savings.
Open your SIPP with 0% commission
Low monthly subscription
Choose from 6,000 stocks and ETFs
Easy-to-use app
What is Freetrade?
Freetrade is a low-cost, UK-based share trading platform. It allows customers to buy and sell stocks and shares in the UK, US and European markets, plus a range of ETFs, investment trusts and real estate investment trusts, on an execution-only basis. It doesn't offer regulated advice. As well as its pension product – a SIPP – it also offers a general investment account and a stocks and shares ISA.
How does Freetrade work?
To open and manage a Freetrade account, you'll need to download its app. The features on its website are fairly limited, though it does have some helpful guides.
If you want to use Freetrade for your pension, you can either open an account from scratch and pay money in directly, or transfer funds in from another pension. Freetrade also offers a pension tracing service to help you find old pensions you might have lost track of and transfer them in if you want to.
As well as its three main types of account (general investments, stocks and shares ISA, and pension), it also offers what it calls "Freetrade Plus". For a fee of £9.99 a month, this gives you some extra perks and functionality, including 3% interest on cash, a bigger range of stocks, and "stop-loss" alerts. It also lets you open a stocks and shares ISA for free (it's usually £3 a month), and gives you a discount on the monthly SIPP account fee (£7 rather than £9.99).
What types of pension does Freetrade offer?
Freetrade offers a type of personal pension known as a SIPP (self-invested personal pension). Personal, or "private", pensions are schemes that you set up yourself, separately from your state pension and any workplace pension.
Unlike regular personal pensions, where the pension provider manages your pension investments on your behalf, with a SIPP you are in control of the management of investments. You can decide what investments to buy and when to sell them. Typically, SIPPs offer a wider choice of investments than standard personal pensions.
As with any other personal or workplace pension, you'll receive tax relief on pension contributions up to your annual tax-free allowance. This means that the government will add £2.50 to your pot for every £10 you pay in, reimbursing the basic rate tax you paid on your income. If you're a higher-rate taxpayer, you'll need to claim back the extra tax relief via a tax-return or directly from the government.
What pension plans are available from Freetrade?
Unlike some personal pension providers, which might offer ready-made portfolios of investments built around certain preferences (such as socially conscious investing), Freetrade doesn't offer any pre-set pension plans.
Instead, as you would typically expect from a SIPP, you choose exactly what assets to invest in, and how much you put into each one. You can buy and sell assets as often as you want via your Freetrade app. This means you're in full control of your investments. This also means you take full responsibility for your choices.
Freetrade primarily focuses on UK, US and European stocks and shares, with more than 6,000 to choose from. You can also use its SIPP to invest in more than 200 ETFs (exchange-traded funds), more than 150 investment trusts, and more than 160 real estate investment trusts.
Who should consider using Freetrade?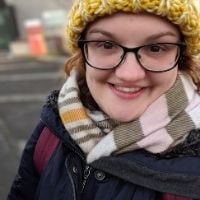 If you want a no-stress, low-effort pension, then a DIY SIPP like Freetrade's might not be right for you, as you have to take responsibility for choosing what to invest in. You also need to be proactive about monitoring performance and making decisions about if and when to trade. If you want an easier option where you don't have to deal with these decisions, you might be better off with a scheme that offers ready-made portfolios that are managed by the pension provider. Head over to our personal pension comparison and select "ready-made portfolios" from the menu on the left to find providers that offer this.
And Freetrade's range of investments is more restricted than some platforms in terms of the funds on offer, in particular, so it might not suit very experienced investors looking for a wide selection of investment types.
However, its low, flat-rate fee structure makes it an affordable choice for many pension savers, including those with larger pension pots. And its easy-to-use app could make Freetrade a good option for those who want to start taking a more proactive role in the management of their retirement savings by investing in specific stocks, shares and ETFs.
If this sounds like you, bear in mind that investing in stocks and shares can be a risky business, however easy the platform is to use. While Freetrade offers limited tools and online guidance, it doesn't offer personalised advice. So you'll bear the full responsibility for doing your research and building a diverse portfolio to spread your risk and make sure you have enough to live on in retirement.
If you're not sure whether a SIPP is right for you, it's a good idea to get financial advice first. You can pay a regulated financial adviser for tailored advice. For more general, free guidance on the options available, you can contact the government's MoneyHelper service.
How do I apply for a Freetrade pension account?
Freetrade says it only takes a couple of minutes to set up a SIPP account with it. You can only open an account via the Freetrade app, so your first step is to download the app from the Apple or Google Play store and enter the personal details required to register. You must be age 18 or over.
Then just follow these steps within the app:
Tap on the profile icon at the top of the screen
Select "Open a pension (SIPP)"
Read the SIPP documents and follow the steps on-screen.
Then you can either add money to your account and start investing straight away, and/or request to transfer an existing pension to your Freetrade SIPP
Can I transfer another pension to Freetrade?
Yes. From within the app, once you've opened a SIPP account, you just select "Transfer a pension". A Freetrade SIPP transfer specialist will get in touch to help you through the process.
You'll need to let Freetrade know the name and address of your existing provider, the type of pension you want to transfer, your account number, the estimated pension value, and how much of your pension you want to transfer. All of these can be found on your latest pension statement.
You can transfer most types of pension to Freetrade, including personal pensions, other SIPPs, and old workplace pensions that you're no longer paying into.
There are a few reasons you might want to transfer a pension from one provider to another:
An existing pension scheme has high fees, and you could save money by transferring them into a scheme with lower fees.
An existing scheme doesn't offer the features or flexibility that you want.
You want to consolidate multiple pension pots into a single scheme to make your pension savings easier to keep track of.
There may be some schemes that you should think carefully before transferring. These include defined benefit workplace schemes, and any schemes that have valuable benefits such as guaranteed annuity rates. If in doubt, seek regulated financial advice before transferring. In some cases, you won't be able to transfer unless you've taken advice.
Check for any exit fees that an existing provider might charge to transfer your money to another provider. These might cancel out some of the benefits of switching.
What fees does Freetrade charge?
Like all pension providers, Freetrade charges a fee for its services. But, unlike some pension providers, Freetrade's fees are about as simple as they come. As standard, it charges a flat fee of just £9.99 a month (or £7 if you subscribe to Freetrade Plus). This covers the cost of running its platform and any admin fees, plus the cost of buying or selling shares within your SIPP.
This fixed fee structure potentially makes it a very good bet for pension savers with bigger pots. That's because, unlike rivals that charge a percentage fee, the costs don't rise in line with the value of your portfolio. Vanguard's SIPP, for example, charges an account fee of 0.15%, capped at £375 a year. Vanguard also charges fund management fees of around 0.2%.
With Freetrade, may need to pay extra for certain share trades, including a foreign exchange charge if you deal in overseas shares.
Freetrade doesn't charge any fees to transfer your pension to or from it.
Freetrade customer reviews
Customers that have reviewed Freetrade on Trustpilot rate it as excellent overall, with a score of 4.3 stars out of 5 based on more than 2,500 reviews. Among positive reviews, the app's ease of use is a recurrent theme, as are its low fees.
Some people had a less positive experience, expressing frustrations including poor customer service and some technical problems with the app. Overall, 13% of reviewers rated it as bad.
To its credit, though, Freetrade has a track record of responding to 95% of negative reviews, and usually within 24 hours, which is usually a sign of a company that wants to do the right thing.
Does Freetrade have an app?
Yes. In fact, you have to download Freetrade's app to open a SIPP account. Its website just lets you find information about the platform, read reviews, and access its forum.
The app's available for Apple or Android phones, and gets decent ratings from users. As of May 2022, it scores 4.3 out of 5 on the Apple's App Store, and 4.8 out of 5 on the Google Play store.
Pros and cons of Freetrade
Pros
Simple, easy-to use platform
Flat fee structure makes it affordable even for those with large pension pots
No trading fees
You can start investing in your pension from just £1.
Cons
Tools and guidance are more limited than some other sites
No ready-made portfolios to make things simpler for less confident investors.
Bottom line
If you're willing to accept its relatively limited range of investments, Freetrade's SIPP could suit those with the willingness to do their own research into investment performance and diversification, and the confidence to take on the additional risk of making their own investment decisions. Charges are lower than many other providers, and customer reviews indicate it's pretty easy to use too. Check how Freetrade compares to other pension providers in our pension comparison.
Frequently asked questions