Who should consider using Freetrade?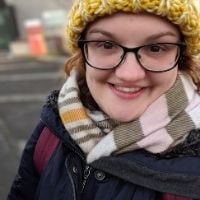 If you want a no-stress, low-effort pension, then a DIY SIPP like Freetrade's might not be right for you, as you have to take responsibility for choosing what to invest in. You also need to be proactive about monitoring performance and making decisions about if and when to trade. If you want an easier option where you don't have to deal with these decisions, you might be better off with a scheme that offers ready-made portfolios that are managed by the pension provider. Head over to our personal pension comparison and select "ready-made portfolios" from the menu on the left to find providers that offer this.
And Freetrade's range of investments is more restricted than some platforms in terms of the funds on offer, in particular, so it might not suit very experienced investors looking for a wide selection of investment types.
However, its low, flat-rate fee structure makes it an affordable choice for many pension savers, including those with larger pension pots. And its easy-to-use app could make Freetrade a good option for those who want to start taking a more proactive role in the management of their retirement savings by investing in specific stocks, shares and ETFs.
If this sounds like you, bear in mind that investing in stocks and shares can be a risky business, however easy the platform is to use. While Freetrade offers limited tools and online guidance, it doesn't offer personalised advice. So you'll bear the full responsibility for doing your research and building a diverse portfolio to spread your risk and make sure you have enough to live on in retirement.
If you're not sure whether a SIPP is right for you, it's a good idea to get financial advice first. You can pay a regulated financial adviser for tailored advice. For more general, free guidance on the options available, you can contact the government's MoneyHelper service.