European breakdown cover
Taking a European road trip? We explain how to get breakdown cover and what to watch out for.
Breakdown cover from just £4 a month

4/5 call-outs fixed at roadside
No hidden costs
5 star Defaqto rated
Go to site
Millions of Brits drive on holiday to Europe every year. So unfortunately, by law of odds, a few of us are going to end up at the roadside standing next to our broken vehicle.
We explain what you'll be covered for when you take out European breakdown cover, from roadside assistance to courtesy cars. More importantly we tell you what insurance companies won't pay out for. Which could help you stay cool, calm and collected on your big trip away.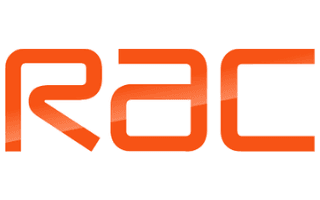 5 star European breakdown cover from RAC
Unlimited roadside assistance in Europe
24/7 English speaking helpline
Repatriation costs included
What is European breakdown cover?
You should get the same protection as you would with UK breakdown cover. So, this could mean roadside assistance to get you back up and running, or a tow to the nearest garage if your car needs a more serious looking over. Some insurers might even pay to get you and your car sent home if it's beyond repair, which could be vital if you're pulled over in a ditch in rural Europe, unable to even come up with the word for "help". Plus, without insurance, you might end up blowing the whole holiday budget on getting the car fixed.
What types of European breakdown cover are there?
There are different types of cover depending on your vehicle, whether you want to take a car, van or motorbike. You'll also have to decide what type of trip cover you'll need.
Single-trip cover. If you plan to drive to Europe once or twice a year then this could be your best bet.
Multi-trip cover. If you have a second home or make frequent journeys to Europe then opt for this. It covers all your trips in a year.
However, be wary of time limits on these two types of policies. You might not be allowed to be abroad for more than 90 days in the year, or more than 31 days at a time. If you think you might break these caps then call your insurer and ask.
Some insurers will actually disqualify you from breakdown cover if you're heading to a second home on the continent. So watch out and read the Terms and Conditions.
What's covered with European breakdown insurance?
What's covered varies drastically from insurer to insurer. Here's a list of some of the features you might get:
Issues at home. Coverage should your car break down before you even set off on your trip.
Repair and tow. A recovery vehicle will come and try to get you going at the roadside. If that doesn't work it will take your vehicle to the nearest garage.
Garage work. It should pay out for some if not all the costs of repairing your car at the garage.
Onward travel. Depending on your policy, you might get a replacement car while yours is at the garage. Or you may get money back for public transport costs you rack up, and may even get cover for accommodation.
Repatriation. Some insurers will cover all or some of the costs for getting your car back to the UK should it prove beyond repair.
What to watch out for
Pay and claim. Many European breakdown policies will make you pay the breakdown company out of your own pocket then claim back the cost from your breakdown provider.
Countries. Different European countries have different insurance requirements, so check before your trip what you'll be covered for.
Pay out limit. Some insurers will put a cap on how much it will compensate you for a single-trip. Given onward travel and vehicle repatriation could spiral into thousands of pounds in costs for you and your family, check the pay-out limit is high enough for your travelling needs.
Time. As mentioned before, there might be a cap on the number of days you are covered for abroad. You don't want to break down and suddenly discover your policy finished yesterday. So check with your insurer.
24/7 assistance. Not all providers offer this. So if you're planning on doing a big night journey, maybe round-the-clock cover would be best.
Courtesy car. Some insurers might offer this but only give you a certain type of car. If you're lugging a caravan around you don't want to be given a tiny four seat car – that could cause some major problems.
Caravan. If you're off on a caravan holiday make sure you'll get help towing this away. Some insurers actually exclude caravans too.
What countries are covered?
This really depends, as some insurance companies exclude certain countries. Really comprehensive policies will offer breakdown cover for places as far flung as Turkey, Russia and Greece though.
EU driving checklist
How do I add European breakdown cover to my policy?
Your existing breakdown provider may well offer European breakdown cover. And it might even give you a discount for getting its European breakdown policy.
So ask it for a quote and see what cover you'll actually get for the countries you're heading to. Is it just roadside assistance, or will it tow your vehicle and offer you a courtesy car too? Then use comparison sites or get quotes directly from other companies. See if any offer a better deal.
Can I drive in Europe after Brexit?
It all likelihood, yes. The Association of British Insurers is saying with a green card you'll be able to. Even in the event of a no deal.
The ABI has said any UK car insurance policy which offers the legal minimum coverage for travelling in countries in the European Economic Area (EEA) will still be valid.
What is a car insurance green card?
A green card is a document that serves as proof of insurance in Europe. You have to ask for one from your insurer and it shows that you have (at the very least) third-party coverage. While the UK is still part of the EU you don't need one for driving in the European Union. Although it makes it easier when exchanging details after you've had an accident. Should there be a "no deal" Brexit though, it will be illegal to drive in Europe without one.
How do I get a green card?
Ask your insurer well in advance of your trip. The Association of British Insurers says you should make the request at least a month before you travel. Your provider will then process your request and post the green card to you, all of which can take a while. Depending on your insurance provider, you might have to pay an administration fee to get one.
Which countries are part of the green card system?
Currently 47 countries are signed up to the Green Card Scheme, including all 28 EU countries. Other countries outside of the European Union include Albania, Belarus, Bosnia and Herzegovina, Iran, Israel, Macedonia, Moldova, Montenegro, Morocco, Russia, Tunisia, Turkey and Ukraine.
Compare breakdown cover
---
The offers compared on this page are chosen from a range of products we can track; we don't cover every product on the market...yet. Unless we've indicated otherwise, products are shown in no particular order or ranking. The terms "best", "top", "cheap" (and variations), aren't product ratings, although we always explain what's great about a product when we highlight it; this is
subject to our terms of use
. When making a big financial decision, it's wise to consider getting independent financial advice, and always consider your own financial circumstances when comparing products so you get what's right for you.
More guides on Finder