Curve promo codes for July 2020
Looking to get the Curve app and finally keep track of all your spending from just one place? See if there are some deals you can take advantage of.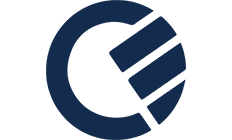 We don't have any deals for Curve right now but why not check out some other providers that offer banking services?
It looks like we don't have any coupons at the moment.
About Curve
In need of one card to rule them all? Curve is a good option for you. It aims to distance itself from traditional banks and provide just one place to manage all your spending, savings and money transfers from. By connecting all your accounts, Curve defines itself not only by its mobile nature but also by working as a virtual bookkeeper. Rather than looking through a mountain of receipts or tabs of online statements, Curve takes a record and lets you know what you've been spending. Also, its 24/7 availability is definitely a plus.
Pros and cons of Curve
Pros
Account can be set up in 20 minutes or less.
Bank card provided on registration.
A complete record of your spending over multiple accounts.
Spending history can help you to save money.
Cashback rewards from retailers.
Safe and secure.
Registered with the PRA and FCA.
Cons
Limits on spending and withdrawals.
Lack of face-to-face contact when banking.
Curve doesn't provide anything more than a business or personal current account.
Long queue times means it can take a while for your account to be fully set up.
Digital banking deals