There are so many reasons why Brits are turning to buy now, pay later (BNPL) when they shop.
It could be for a snuggly new coat or a replacement for your dingy dining room table that you just can't wait until payday for. Or, maybe you want to try several sizes of the same item on before you part with your pennies.
These are just some of the benefits of shopping with BNPL services.
What do I need to know about BNPL?
BNPL services differ from traditional forms of credit (such as credit cards) and don't normally involve interest payments (some options, like Klarna's finance, do charge interest). Depending on the service, the provider will run a hard or soft credit check – be aware that a series of hard checks in a short space of time can affect your score – and some services charge late payment fees. It's also important to be aware that BNPL doesn't offer the same level of protection on your spending that credit cards provide.
Make sure you understand the small print before signing up. To help, we give the lowdown on the main services here.
Buy now pay later companies in the UK
Klarna
Currently the most popular BNPL service, Klarna offers shoppers three ways to buy now, pay later:
Pay in 30 days. Receive an invoice for your full order with up to 30 days to pay the full amount.
Three interest-free instalments. Spread the cost of your purchase equally over three months. Payments are due at the time of ordering and then 30 and 60 days later.
Finance. Split your payments into monthly instalments that you pay over time. (Requires a full credit check and charges interest: representative APR 18.9%, variable.)
---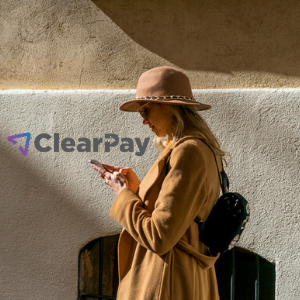 Clearpay
Sister to the popular Aussie brand Afterpay, Clearpay has been making waves on the UK payment scene.
Aimed at millennial spenders who prefer debit to credit, Clearpay is designed to offer flexible payments without the risk of getting into debt. The company assigns spending limits based upon a customer's previous usage of the service and charges no interest.
Split it. Clearpay easily splits your final shopping total into four equal amounts, which you pay back at two-week intervals.
Popular retailers: boohoo, Nasty Gal, PrettyLittleThing
---
Laybuy
Laybuy lets you take your goods there and then, paying for it in six easy instalments. The company offers payment plans with no sign-up fees and no interest, which means you only pay the original price of your order.
Get it now, pay in six. Laybuy breaks your shopping total down into six manageable payments which are taken automatically from your bank account at weekly intervals.
Popular retailers: AX Paris, Footasylum
---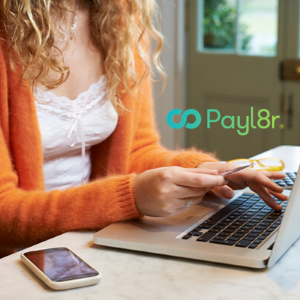 Payl8r
Payl8r lets shoppers pay on their own terms by offering the following payment plan options:
Speedy. Pay 0% interest if you pay the total amount back within 30 days.
Split. Split your payments across 3, 6, 9 or 12 months (interest will apply).
Spread. Spread the cost at 0% interest.
Popular retailers: Beauty Works
---
Openpay
Openpay will tell you if you've been approved to use its service (or not) in just 90 seconds. From here, if successful, you can choose your payment plan. The service takes automatic payments each month to avoid missed payments and charges no interest.
You choose the plan. At the point of purchase, Openpay will give you several repayment schedule options to choose from.
Popular retailers: WatchShop, The Watch Hut, Ideal World
---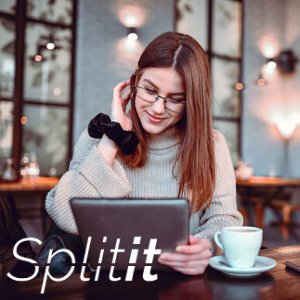 Splitit
Splitit allows users to use their current credit lines (eg. credit cards) to pay for large purchases in smaller chunks. The first payment is due at the time of purchase, with the rest charged as a "hold" on your credit line. As each monthly payment is charged, the hold on your card is reduced until the purchase is paid in full.
You choose the plan. Splitit offers monthly payments from 3 instalments to 24 instalments.
No interest. Splitit doesn't charge interest, but remember that your credit card company might if you don't keep up with payments.
No credit check. Because Splitit uses your pre-existing line of credit there is no need for credit checks, soft or hard.
Popular retailers: Simba, SmartBuyGlasses
---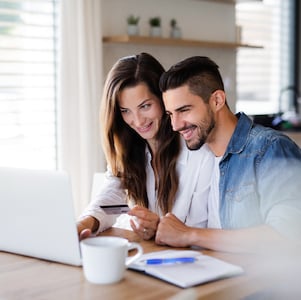 DivideBuy
DivideBuy allows users to spread the payment of their purchase into equal chunks over the course of a specified time period. The first payment is due at the time of purchase and the rest of the total will be charged every month until the payment is made. A payment term can be between two and 12 months.
You choose the plan. DivideBuy offers monthly payments and term lengths from two to 12 months.
No interest. DivideBuy doesn't charge interest or fees, but you may be charged a late fee if you do not have enough money in your account on your payment date.
No early repayment charges. If you want to, you can pay off the amount sooner – you will not be charged extra for doing so.
Popular retailers: Simba
---
Zilch
Zilch is a virtual card that allows you to buy now, pay later at thousands of retailers, allowing you to buy products when you want them and spread the cost of these items over four instalments in six weeks. This is how it works:
First payment. 25% taken at checkout.
Second payment. 25% taken after 2 weeks.
Third payment. 25% taken after 4 weeks.
Fourth and final payment. 25% taken after 6 weeks.
Popular retailers: Amazon, eBay, AliExpress
---
The top 5 most downloaded BNPL apps in the UK 1 Jan – 31 July 2020
Klarna (986,000)

My Argos Card (435,000)

Clearpay (298,000)

Laybuy (162,000)

Openpay (44,000)
Source: Sensor Tower
How does BNPL work?
BNPL allows consumers to shop online and place orders without having to pay the full amount upfront, although each of the services listed above offers customers slightly different variations. Some services split the shopping total into even parts that are due to be paid back at designated intervals (weekly, fortnightly, monthly), while others offer a defined interest-free period in which the amount can be paid off. And, the remainder offer options for longer payment terms that include payment of interest.

Before you sign up for any BNPL service, make sure you've fully read and understood the terms and conditions.
What are the benefits of using BNPL services?
Finder conducted a survey in July 2020, asking 2,000 Brits why they chose to use BNPL platforms. Ease and convenience is the number one factor, with the ability to spread the cost of purchases over a longer time period coming in at second.
What happens if I miss a payment?
This will depend on the pay later scheme you choose to use:
Klarna performs a soft credit check when you first apply. The service will notify customers when a payment is due two days before collection. If a payment is missed, your credit score will not be impacted and you will not be charged any late fees. If the balance is still not paid, Klarna will issue you a statement for the full outstanding order, which will be payable 15 days later.
Clearpay does not perform a credit check at the time of purchase, however late payment charges of £6 apply if a balance is left unpaid on or after the due date.
Laybuy and Openpay both involve a soft credit check, and both charge late payment fees of £6 and £7.50 respectively.
Payl8r will charge you extra if you miss a payment, which is detailed in your credit agreement. This includes interest charged on the unpaid amount until it is repaid. The platform runs a soft credit check at the point of application.
DivideBuy will email and text you to advise that your payment is due if it is missed. In some cases, users will be charged late payment fees at this point, which is explained in your credit agreement before you electronically sign at the checkout process. The platform runs a soft credit check on its interest-free purchases.
Splitit involves no credit checks, the service is 0% interest, and there are never any late fees if you miss a payment.
How are BNPL platforms regulated?
At the moment, they're not. But all of that is about to change. The Financial Conduct Authority (FCA) announced in early February 2021 that BNPL services would face stricter rules going forward, much like traditional forms of credit.
The measures set to be introduced could include forcing BNPL platforms to run affordability checks before lending to shoppers.
Warning: Late repayments can cause you serious money problems. For help, contact the MoneyHelper.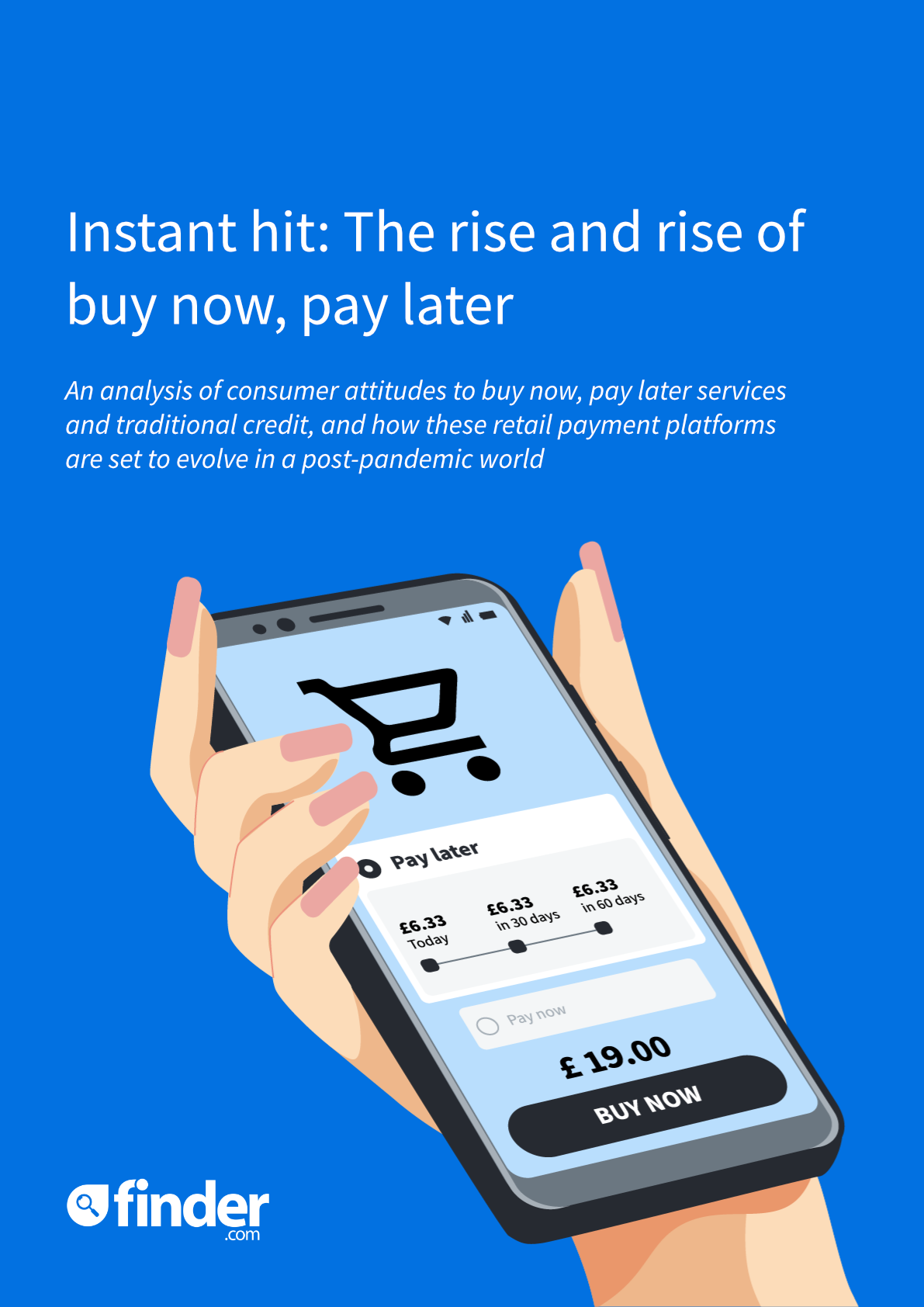 The rise and rise of buy now, pay later
Finder published a paper in August 2020 on how the coronavirus pandemic is affecting the use of buy now, pay later services across generations, as well as how the industry is set to evolve in a post-pandemic world. Our paper includes original research and contributions and predictions from experts including Luke Griffiths of Klarna, behavioural economist Leigh Caldwell, Shane Happach at payment processor Worldpay, Hannah Elderfield of Canvas8, founder of Ecommerce Growth Co. Ian Rhodes and Finder's global fintech editor Elizabeth Barry.
Sign up & get report
Join Finder now to get this report immediately and many other free benefits, including exclusive tips and deals. It takes just a few seconds!
Popular BNPL content