How to buy shares in Manchester United
Ronaldo's gone and the Glazers might not be far behind. Find out the Manchester United share price and how to buy shares in one of England's biggest clubs.
How to buy shares in Manchester United
Manchester United PLC was listed on the New York Stock Exchange (NYSE) in 2012, with the ticker name of MANU. Buying shares is fairly straightforward. Simply follow the steps below to become a shareholder.
Choose a broker or trading platform. Different platforms have different fees and account options, so it's important you pick the one that best suits your investing needs. You can compare a range of share-trading platforms that let you invest in football clubs below.
Open a share-trading account. Once you've selected which broker or platform you'd like to use, you'll need to open an account with a share-trading platform or broker to start investing.
Deposit funds. All brokers will let you deposit in pounds, then will either convert your funds into US dollars or leave them as pounds. If your funds are left in pounds, it's likely you'll need to pay a foreign exchange fee on each trade, which can end up costing more overall.
Buy football club shares. Once your account is set up and funded, you can begin buying and selling shares.
Manchester United is a professional football club based in the Trafford area of Greater Manchester. The team plays in the highest tier of English football – the Premier League – and has won the title a record 13 times since the inaugural 1992/3 season.
With a total of 20 top-flight league titles, and 66 major trophies to its name, Manchester United is one of the most successful clubs in both domestic and world football.
Nicknamed the "Red Devils", the club was founded back in 1878 as Newton Heath LYR (Lancashire and Yorkshire Railway) FC. In 1902 the club changed its name to Manchester United in 1902 and moved its home to Old Trafford in 1910.
Manchester United's on-the-field success has enabled it to become one of the most supported football teams on the planet – and one of the richest. Manchester United is currently ranked third in the list of the world's most valuable football clubs 2022, compiled by Forbes. It is first in England. It is majority-owned by the Glazer Family and valued at around $£5 billion.
In November 2022, the American owners announced that they would be willing to listen to offers for the club, potentially signalling an end to their tumultuous 17 year reign. The share price immediately rose 17 percent on the news, adding almost $400m (£336.4m) to Manchester United's market capitalisation.
English businessman Sir Jim Ratcliffe, Apple, Amazon, Dubai, Qatar and Saudi Arabia have all been linked with buying the club. Raine Group, which helped with the Chelsea sale, is acting as United's exclusive financial advisor.
While football club ownership is typically the domain of Russian oligarchs and Middle Eastern sheiks, there is a way for United fans to feel more aligned with the club – by investing in it.
"This is one of the rare moments in financial markets where your average joe might well know more than an analyst on Wall Street", says Sam North, market analyst at eToro.
Manchester United share price
Success on the football field has not been as easy for the Red Devils in recent years. Since its longest-serving and most successful manager Sir Alex Ferguson retired in 2013, the club has failed to win a domestic league title.
Dutchman Erik ten Hag became the eighth person to take over the reins at Old Trafford since Ferguson, replacing interim manager Ralf Rangnick on 23 May 2022. He signed a 3-year contract with the option of extending for a further year.
Off the field, and the speculation that the Glazer family would put Manchester United up for sale saw shares shoot up like a rocket. Confirmation from the club in late November 2022 prompted another lift off, but they have since dropped back as investors mull over who will take over the club.
When it comes to investing, the share price of listed football clubs should in theory be driven by similar fundamentals to other companies – the outlook for future profits, as well as supply and demand.
But in the four years since United won a trophy, it has slipped down to fourth in Forbes' list. However, Nick Train, a fund manager at Lindsell Train and holder of Manchester United, says short term performance on the field is not a major concern as an investor.
The allure to us of live sports franchises is the loyal fan base that is more valued by advertisers than almost any other entertainment medium," said Train. "Out of a universe of 12 quoted soccer clubs we own three unique franchises; Juventus, Manchester United and Celtic, which all could be readily described as national icons."
"Although the market capitalisation, implied by the share price, is $3.4 billion, its appraised value had come higher at closer to $5 billion," says Susannah Streeter, senior investment and market analyst at Hargreaves Lansdown.
"Manchester United is one of the most supported teams worldwide and has a particularly strong following in Africa and Asia. However the costs of revamping the Old Trafford stadium are expected to be pretty onerous which would-be purchasers are bound to be weighing up."
Take a look at Manchester United's share price performance over the last three months on the graph below. It's always important to remember that past performance is no indication of future results.
Buy Manchester United shares with 0% commission
Start investing from $50
Pay no stamp duty on UK shares
Join 30 million users who trust their investments with eToro
Alternative ways to invest in Manchester United
If you'd prefer not to invest directly in Manchester United, you could invest in some of its sponsors or global partners. Football club sponsors provide funds directly to football clubs to buy new kit and equipment as well as travel to games.
Why should you invest in Manchester United?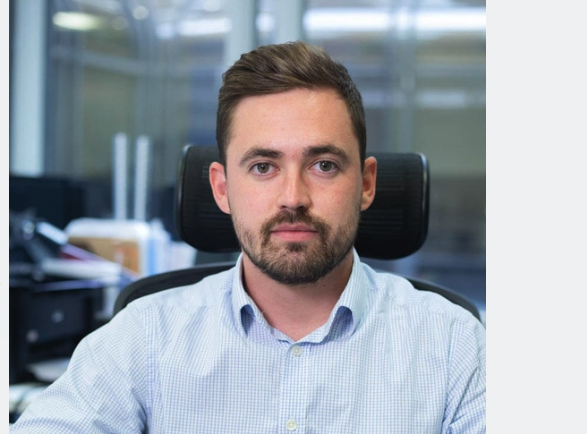 eToro Market analyst Sam North answers
Sam North, market analyst at eToro:
In a diversified portfolio for the long term I think there is room to have shares in Manchester United. The recent hysteria around the sale of the club, both shown on social media and the jump in its share price tells me that if things go to plan and the club gets the right owner then there is more room for upside in the coming years.
It is not without risk, especially if talks break down or the Glazers just seek investment rather than a sale of the club so for those who aren't already invested I would be cautious about entering the market right now.
What investors will want to see is more clarity on who the new owner would be and what is their plan to make this club profitable going forward. Football is a massive business and Manchester United, along with Barcelona and Real Madrid are one of the biggest clubs in the world. If a sale goes through and the owners make the required changes then the share price, along with the club itself may return to its previous heights.
Risks of buying Manchester United Shares
The main risk of being invested in Manchester United now, or if you are considering it, is that either the Glazers decide not to sell or talks to sell the club fall down. Industry experts say the current asking price of around $6-7billion is unrealistic.
Capital is needed to fund an overdue redevelopment of Old Trafford as well as bolster the squad that plays there if they are to compete at the top of the European game once more.
If there is an attempt to try to inflate the share price as much as possible in order to get the highest possible valuation of the club, there is a question as to how much more upside there would be in the short term.
Long term, Manchester United could still be a good investment, in the short term the share price could drop, as early investors cash out on the news. With the share price at nearly 70% higher following the initial rumours, a lot of the good news might already be priced in.
"For the share price to continue higher, it will have to be the right owner and they will have to lay out a clear plan that investors can get on board with," says Sam North of eToro.
"Investment into the club, the stadium and the training ground will be the bare minimum investors and fans expect. If the share price is to get back to the highs from 2018, a clear structure and process will have to be announced by a new owner."
For investors such as Nick Train, who adopts a long-term investment approach, the most important element of investing in the world's largest sports franchises is trying to shut out the noise.
When he buys a company, he is prepared to wade out any short-term market movements – commonly known as volatility – and take a three-year view, or more. As a result, achievements on the pitch and recent scandals, such as the ESL, do not overly influence his decision to buy or sell. This is something he says all investors should bear in mind when considering buying a football club stake.
But Ben Yearsley, an investment consultant at Fairview Investing, says investors must accept they lack any sort of decision-making power. "Despite being listed, majority owners have almost total control due to the size of their shareholding," he added. This lack of control was evident during the ESL proposal, which resulted in widespread fan protests.
Manchester United history
Manchester United bagged its first league championship in 1908 – and a second title in 1911 – it wasn't until after the Second World War that the Red Devils became a powerhouse in English football. After a series of runner-up medals, the great Sir Matt Busby was at the helm of its third league title in 1952.
Under Busby, Manchester United would win the old first division championship five times, and in 1968, it became the first English club to hold aloft the European Cup. In the modern era, primarily under the guidance of Sir Alex Ferguson, United has won 26 major honours – including a record of 13 Premier League titles. The most famous achievement came in 1999, when the club recorded an historic treble – scoring the Premier League, Champions League and FA Cup in one season.
Bottom line
While the thought of investing in Manchester United might seem a fun idea, these are not novelty shares – you are buying real shares in a real company. Any investment carries the risk of loss, alongside the potential rewards.
However, like watching the beautiful game, investing in football clubs offers something unique and valuable for investors. It might not quite match a stoppage time winner to win the Champions League, but for those willing to be patient, the rewards might prove to be just as exciting.
Compare share dealing platforms
Explore the providers that offer Manchester United shares.
Table: sorted by promoted deals first
All investing should be regarded as longer term. The value of your investments can go up and down, and you may get back less than you invest. Past performance is no guarantee of future results. If you're not sure which investments are right for you, please seek out a financial adviser. Capital at risk.
Other clubs you can buy shares in
Manchester United isn't the only football team you can buy shares in – you can also buy shares in clubs such as Arsenal, Juventus and Celtic amongst others. See the table below for all the current football clubs that you can buy shares in.
Back to top