Business bank accounts for startups
Started up your own business and want to know more about opening a bank account? We take a look at what's involved.
Open a business bank account in minutes
Free company registration
Free business account
Powerful features
Go to site
What is a startup business account?
A business bank account is different from a personal bank account in that it's used to make and receive payments that are purely business-related. You need to be a registered business to open one and you can't use it like a personal current account.
Some business accounts are specifically targeted at startups (newly formed, and often very small, businesses). But don't be put off a business account that is not described as being for startups, as many standard business accounts will also be suitable for your needs.
Unlike the majority of personal accounts, it's not unusual to be charged a monthly fee to have a business account. Though business accounts often have extra features and tools available to help you manage your business finances.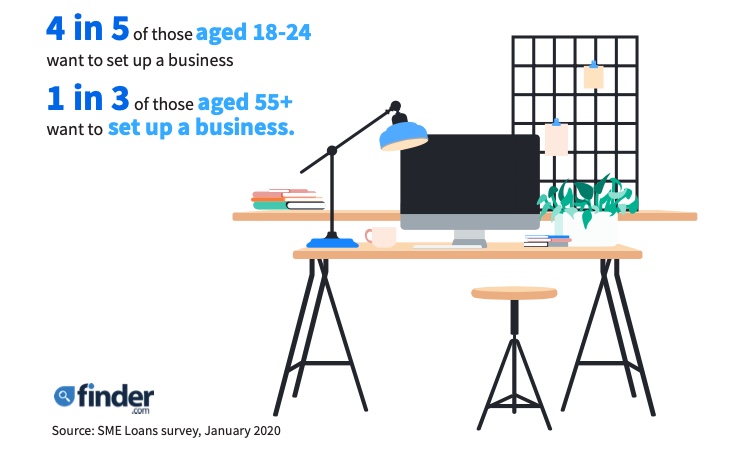 Do I need a startup business account?
If you've just started out or are a sole trader, you might have begun by using your personal current account to make and receive payments.
That might be fine for a small number of initial transactions, but some banks will not let you use your personal bank account for business purposes, plus all of your finances will be mixed up in one place.
Opening a business account keeps your personal and business money separate and easier to manage. This means you can identify your revenue and expenses more effectively, which will certainly help when calculating that tax bill.
Many business accounts come with tools to assist you with managing your invoices, analysing your spending and working out your tax reporting. Some also offer integrations with accounting software, to make your paperwork even easier at year-end.
What is the best startup business account?
It's important that you consider all of the features and fees that come with the various business accounts out there on the market, before deciding which one to apply for.
This means the account that is "best" for you and your startup business will depend on your individual needs.
But here are some of our favourite business accounts with links to their full reviews, so you can check out exactly what they offer:
How can I apply for a startup business account?
Once you've researched and chosen which business account you'd like to go for, you'll need to apply to that banking provider to open it. Many applications can be now be done online or through a mobile app (especially given the growing number of digital-only accounts), although some banks with a branch network might ask you to visit in person.
Every business bank account will have a slightly different application process, but here is a general list of information and documents that you should have to hand:
Your business name and address
Your own personal details and contact information
A form of ID
Proof of address
Estimated business turnover
Personal banking/financial statements
Not every banking provider will ask you for all of this documentation, and on the flip side, there may be some who request even more detailed information about your business and its finances.
Most business bank account providers will also carry out some kind of credit check on you, although there are a few that will let you open an account without one (but be aware these products tend to come with higher usage fees). For more information on opening a business account without a credit check, check out our guide to opening a business account with a bad credit score.
Ready to compare accounts?
We show offers we can track - that's not every product on the market...yet. Unless we've said otherwise, products are in no particular order. The terms "best", "top", "cheap" (and variations of these) aren't ratings, though we always explain what's great about a product when we highlight it. This is subject to our
terms of use
. When you make major financial decisions, consider getting independent financial advice. Always consider your own circumstances when you compare products so you get what's right for you.