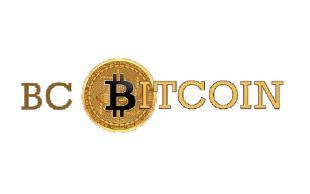 Fiat currencies

2

Supported assets

119
Our verdict
A 2023 Finder review of the BC Bitcoin cryptoasset brokerage.
BC Bitcoin can be considered a trustworthy trading service for individuals and companies not seeking to execute on their crypto assets personally. Minimum investment limits and a focus on customer service indicate that BC Bitcoin aims to serve individuals and companies with large transaction sums, and/or the less technically inclined. For a guided service that also offers a coin storage solution, BC Bitcoin can be a useful brokerage.
Pros
Direct deposit for recurring investing services

Efficient customer service to guide your trading decisions

Easy-to-use user interface makes the experience uncomplicated

Exposure to more than 207 different cryptoassets
Cons
Limited crypto trading options (no earning)

Trades can only be executed during regular business hours

High minimum investment limits deter small-scale investors

Only GBP and EUR currencies are supported

High fees
Product Name
BC Bitcoin Cryptocurrency Broker
Fiat Currencies
GBP, EUR
Cryptocurrencies
BTC, ETH, XRP, BCH, EOS, FET, LTC, ADA, XLM, NEO & 110 more
Deposit Methods
Credit card
Debit card
Faster Payments (FPS)
BACS
Instant SEPA

Trading Fee
5% (BTC 4%)
Deposit Fees
£0
Withdrawal Fees
£0
Don't invest unless you're prepared to lose all the money you invest. This is a high-risk investment and you should not expect to be protected if something goes wrong. Take 2 mins to

learn more

.
Estimated reading time: 2 min
Due to the potential for losses, the Financial Conduct Authority (FCA) considers this investment to be high risk.
What are the key risks?
1. You could lose all the money you invest
The performance of most cryptoassets can be highly volatile, with their value dropping as quickly as it can rise. You should be prepared to lose all the money you invest in cryptoassets.
The cryptoasset market is largely unregulated. There is a risk of losing money or any cryptoassets you purchase due to risks such as cyber-attacks, financial crime and firm failure.
2. You should not expect to be protected if something goes wrong
The Financial Services Compensation Scheme (FSCS) doesn't protect this type of investment because it's not a 'specified investment' under the UK regulatory regime – in other words, this type of investment isn't recognised as the sort of investment that the FSCS can protect. Learn more by using the FSCS investment protection checker.
The Financial Ombudsman Service (FOS) will not be able to consider complaints related to this firm or Protection from the Financial Ombudsman Service (FOS) does not cover poor investment performance. If you have a complaint against an FCA regulated firm, FOS may be able to consider it. Learn more about FOS protection here.
3. You may not be able to sell your investment when you want to
There is no guarantee that investments in cryptoassets can be easily sold at any given time. The ability to sell a cryptoasset depends on various factors, including the supply and demand in the market at that time.
Operational failings such as technology outages, cyber-attacks and comingling of funds could cause unwanted delay and you may be unable to sell your cryptoassets at the time you want.
4. Cryptoasset investments can be complex
Investments in cryptoassets can be complex, making it difficult to understand the risks associated with the investment.
You should do your own research before investing. If something sounds too good to be true, it probably is.
5. Don't put all your eggs in one basket
Putting all your money into a single type of investment is risky. Spreading your money across different investments makes you less dependent on any one to do well.
A good rule of thumb is not to invest more than 10% of your money in high-risk investments.
If you are interested in learning more about how to protect yourself, visit the FCA's website here.
For further information about cryptoassets, visit the FCA's website here.
Overview of BC Bitcoin
BC Bitcoin is a "bespoke" cryptoasset brokerage that acts as a guide and middleman for individuals and companies to execute crypto asset investments. By emphasising customer service via email, phone and live chat, BC Bitcoin is filling the needs of investors who would rather not manage their crypto personally.
Since 2016, BC Bitcoin has been a registered business under the legal name, "J&M Trading Limited", and as of April 2022, the company has transferred the business to "UAB JM Trading". Providing accessibility for investors seeking exposure to cryptoassets, BC Bitcoin executes trades on crypto assets on behalf of clients, and also offers a storage service if clients don't want custody of their own assets.
If this is your first exchange:

Be aware of minimum order quantities for each crypto, and the lack of a trading terminal.

If you're switching exchanges:

BC Bitcoin could be a long-term personalised trading option for you, but you can conduct trades on your own.
Cryptoasset investing is unregulated in the UK. There's no consumer protection. The value of investments can fall. Capital gains tax on profits may apply.
Finder ratings for BC Bitcoin
| | |
| --- | --- |
| Supported cryptocurrencies | ★★★★★ |
| Transferring money or assets | ★★★★★ |
| Fees and costs | ★★★★★ |
| Ease of use | ★★★★★ |
| Customer service | ★★★★★ |
| Staking/earning | ★★★★★ |
| Trustworthiness/security | ★★★★★ |
| Overall score | 4 |
What to know about BC Bitcoin
BC Bitcoin is a well-designed platform that helps investors gain access to a wide variety of cryptocurrencies in a customer-friendly way. Limited to no knowledge about cryptocurrency is expected to get started with BC Bitcoin, but a minimum investment of £200 to £1,000 and high fees should be expected. The platform has a secure track record thus far, but it doesn't indicate any level of insurance to secure against losses. BC Bitcoin will be a good platform for anyone with a beginner-level understanding of cryptocurrency, and would like to be guided in making trades.
What is it like to use BC Bitcoin?
BC Bitcoin's website is easy to use and more than sufficient for the limited services it has to offer. The overall style of the website seems somewhat dated, but functions as expected and should be easy to navigate for beginners.
Does BC Bitcoin have good customer support?
BC Bitcoin's focus on customer service translates into prompt email and live chat responses, and even telephone support if necessary. BC Bitcoin representatives are typically friendly and knowledgeable.
| | Support offered | Wait times |
| --- | --- | --- |
| Email | ✅ | 1 business day |
| Live chat | ✅ | ~1 minute |
| Telephone | ✅ | 15+ minutes |
List of services on BC Bitcoin
Trust rating
Signing up on BC Bitcoin
Compare BC Bitcoin against other exchanges
Table: shows partner brands and other brands, sorted by popularity
Frequently asked questions about BC Bitcoin
Frequently asked questions
* Cryptocurrencies aren't regulated in the UK and there's no protection from the Financial Ombudsman or the Financial Services Compensation Scheme. Your capital is at risk. Capital gains tax on profits may apply. Cryptocurrencies are speculative and investing in them involves significant risks - they're highly volatile, vulnerable to hacking and sensitive to secondary activity. The value of investments can fall as well as rise and you may get back less than you invested. Past performance is no guarantee of future results. This content shouldn't be interpreted as a recommendation to invest. Before you invest, you should get advice and decide whether the potential return outweighs the risks. Finder, or the author, may have holdings in the cryptocurrencies discussed.