Amazon share price testing September highs after Prime Day success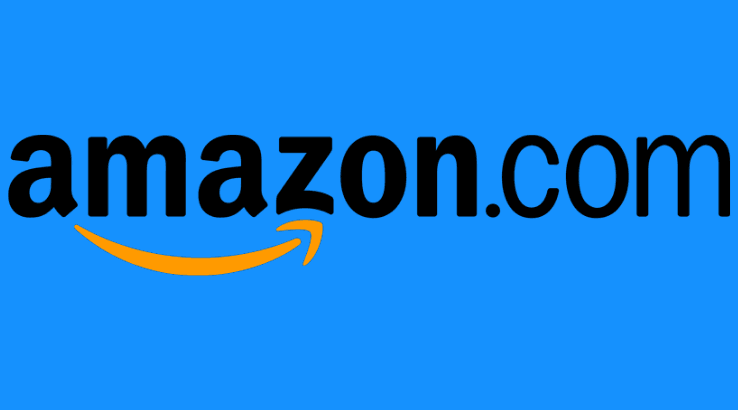 Amazon's share price jumped 4.5% last week, with the online giant's annual 48-hour sales event, Prime Day, a big success.
Amazon shares rose 4.5% last week to US$3,443 (£2,662), with investors anticipating close to US$10 billion (£7.73 billion) sales during the company's 48-hour sales event, Prime Day.
It is not the only important technology event that started earlier this week, with Apple's iPhone 12 event also kicking off.
Apple stock rose 6% ahead of the event, and since the two companies comprise roughly 12% of the market capitalisation of the S&P500, the index was up roughly 2% as a result.
What is Prime Day?
Amazon Prime Day, which has been running since 2015, is an event lasting 48 hours, during which Amazon's premium subscribers can enjoy discounts on thousands of different products such as laptops, Kindles and more.
The event has grown rapidly since it was first introduced, with last year's Prime Day sales totalling US$6.93 billion – an increase of 67% from 2018. Analysts expect further sales growth this year, with estimates suggesting Prime Day sales could reach US$10 billion (£7.73 billion) in 2020.
The event is usually held in July, a time when Amazon experiences a lull in sales, but was cancelled this year as the company struggled to keep pace with boosted demand due to the coronavirus pandemic. Online shopping hit record heights during the summer, with Amazon's revenue up 40% to US$88.9 billion (£68.7 billion) in the second quarter of 2020.
The company's management, therefore, smartly decided to delay Prime Day until now. As summer sales have now fallen, the company is better equipped to deal with the extra demand that Prime Day will bring, and the date may offer another strategic advantage to the company.
With the outlook for in-store shopping still looking bleak in many areas of the world, Amazon will hope Prime Day can persuade even more shoppers to turn to it when searching for gifts during the holiday period, whilst also spreading out holiday season demand for the company's services over a longer period.
An extraordinary year for Amazon
Amazon's growth has been relentless and shows no signs of stopping. In a year that the S&P500 has returned just under 8%, Amazon's share price is up 86% and the company's stock value now stands at roughly US$1.7 trillion.
Therefore, with further shopping sprees anticipated during Prime Day and in the final months of 2020, many investors are bullish about the company's prospects. The outlook for Amazon looks extremely positive and the company's stock is rated as a strong buy, with 42 buy ratings and only 1 sell rating, according to WSJ.
Amazon stock currently has a median price target of US$3,700 (£2,860), and should sales figures for Prime Day live up to expectations, the Amazon share price looks likely to test its all-time high of US$3,531.45 (£2,729.63) in the coming weeks. It is the more-than-£2,000 price tag that an Amazon share demands, therefore, that seems the main deterrent to lots of investors at the moment.
Different fortunes
The recent jump in Amazon's share price has meant Jeff Bezos, the world's richest person, is now worth more than US$200 billion once again. But in a year that Bezos and his company have achieved such extraordinary success, many smaller businesses have had different fortunes.
Ethical Consumer, a not-for-profit organisation, has been campaigning this week alongside the British Independent Retailers Association to urge shoppers to boycott Amazon's Prime Day, and support local retailers instead. Often smaller retailers have minimal online presence, and many have thus been impacted tremendously by the lack of physical shopping in 2020.
Amazon is said to be "heavily investing in creating jobs and infrastructure across the UK – more than £23 billion since 2010", according to one of the company's spokespersons, and earlier this year launched a major support package for over 200,000 small businesses and startups across the UK.
However, with Amazon's net worth continuing upward, and its fortunes differing so greatly from many other companies around the world, there is a growing sentiment toward Amazon that it could, and should, be going further.
This article offers general information about investing and the stock market, but should not be construed as personal investment advice. It has been provided without consideration of your personal circumstances or objectives. It should not be interpreted as an inducement, invitation or recommendation relating to any of the products listed or referred to. The value of investments can fall as well as rise, and you may get back less than you invested. Past performance is no guarantee of future results. If you're not sure which investments are right for you, please get financial advice. The author holds no positions in any share mentioned.