TD Ameritrade review
Enjoy $0 online commissions for certain trades, but look out for other fees.
finder.com's rating: 4.3 / 5.0
★★★★★
TD Ameritrade is an online brokerage service designed for beginner investors and active traders. It features user-friendly trading platforms and a variety of mutual funds, but look out for costly short-term exchange-traded fund (ETF) and broker-assisted trade fees.
Choose TD Ameritrade if you're an intermediate to advanced investor.
Consider something else if you want direct access to international stocks.
Details
Annual Fee
$0
Option trade fee
$0 + $0.65/contract,
or $25 broker-assisted
Asset types
Stocks, Bonds, Options, Mutual funds, ETFs, Currencies, CDs, Futures, Forex
Account types
Brokerage, Retirement, Education, Custodial, Specialty
Mutual fund trade fee
$0
Minimum deposit
$0
Overview
| | | |
| --- | --- | --- |
| Fees | ★★★★★ 3.5/5 | No commissions on stocks and fees are fair for other securities. |
| Available securities | ★★★★★ 5/5 | TD Ameritrade offers most securities except cryptocurrency. |
| Customer support | ★★★★★ 5/5 | Five ways to contact customer support. |
| Mobile app | ★★★★★ 4.6/5 | The app gets high marks in the Apple App Store but Google users report app freezes. |
| Research and tools | ★★★★★ 5/5 | A comprehensive suite of research and analytics tools are available. |
| Reliability | ★★★★★ 3/5 | One major outage has been reported. |
| Bonus star | ★ 1 | We awarded a bonus star for access to paper trading. |
To learn how our star ratings are calculated, read the methodology at the bottom of the page.
What investments does TD Ameritrade offer?
TD Ameritrade offers access to almost every security on the market, including nonlisted OTC Bulletin Board and Pink Sheet stocks
Stocks
Bonds
Options
Futures
Who is TD Ameritrade best for?
TD Ameritrade imposes no account minimums and boasts a robust library of educational content and market research. It may be a practical fit for:
Beginner investors. Numerous low-cost investment options and some of the best resources for beginners, including one of the most extensive libraries3
and a free trading simulator.
Frequent traders. Commission-free trading of stocks, ETFs, options and no-transaction-fee mutual funds, as well as no annual or inactivity fees.
Advanced traders. A powerful, professional-grade trading platform with extensive third-party research from highly reputable sources.
Pros and cons
Pros
Commission-free trades. Pay no commission on stock, ETFs or options trades.
A vast selection of tradable assets.. Trade stocks, bonds, options, mutual funds, ETFs, Futures and forex. Choose from more than 3,000 ETFs and 23,000 mutual funds. Forex trading is available in over 70 currency pairs.
Multiple high-quality trading platforms. A classic platform for investing and an advanced platform for serious trading.
24/7 support. TD Ameritrade offers 24-hour account service and support for active members, a team which has received high remarks from customers.
No account minimums. No minimum balance to open an account and no charge for inactivity.
Impressive educational resources. Interactive courses on various securities, trading strategies and portfolio management, as well virtual workshops and live and archived webcasts.
Cons
No cryptocurrency. TD Ameritrade doesn't offer direct access to crypto, an asset most other brokers now offer.
No fractional shares. TD Ameritrade still doesn't offer fractional share trading, even though the other big brokers, specifically Charles Schwab and Fidelity, have adopted it.
Some fees are higher than the competition. OTC trading is more expensive on TD Ameritrade than some other platforms, and investors holding a stock that goes through a reverse split will be hit with a $38 fee.
TD Ameritrade's fees and costs are competitive
TD Ameritrade's prices are competitive. It doesn't charge commissions for online trades of most of its securities, and its contract fees for options and futures are on par with most other online brokerages, as are its transaction fee mutual funds.
That said, TD Ameritrade charges some other fees that are a bit higher than some other brokers. For instance, TD Ameritrade charges a $6.95 per trade commission for OTC stocks. Meanwhile, Fidelitycharges nothing, while Interactive Brokerscharges less than a penny per trade.
It also charges a $38 mandatory reorganization fee, which applies if a stock you own goes through a reverse stock split. Some other brokers, including Charles Schwab, Fidelity and Robinhood, don't charge this fee.
| | |
| --- | --- |
| Minimum deposit to open | $0 |
| Annual fee | $0 |
| Stock trading fee | $0 |
| Options trading fee | $0.65 per contract |
| Futures trading fee | $2.25 per contract |
| No-load mutual fund trading fee | $49.99 |
| Mandatory reorganization fee | $38 |
| Account transfer fee | $75 |
5 steps to open a TD Ameritrade account
Sign up for a TD Ameritrade account online or in person. To apply online:
Visit the TD Ameritrade website, and select Open New Account.
Choose the type of account you want to open.
Complete the application by entering your personal and financial information.
Review your information, and agree to the terms and conditions.
Configure your user ID and password to make an account.
At a branch
Visit a local TD Ameritrade branch to speak with a representative who can help you get started.
Eligibility
Whichever account you choose to open, you'll need
to meet a few eligibility requirements:
At least 18 years old
Valid residential address
Valid government-issued ID
While there's no minimum to open an account, a $2,000
deposit is needed to be considered for margin and
options privileges.
Required Information
Valid Social Security number or tax identification number
Foreign tax ID, passport or visa number if you are not a US citizen or permanent resident
Valid address
Employer's name, address and phone number
TD Ameritrade's research tools are comprehensive
TD Ameritrade's free research selection is one of the best on the market, and includes:
Fundamental and technical data
Real-time market updates
Create watchlists
News, commentary and analysis
Access to a wide range of reputable third-party research, including leaders like TipRanks, the Center for Financial Research and Analysis (CFRA), Vickers, Thomson Reuters, Ford Equity Research and Morningstar
Platforms
TD Ameritrade offers two trading platforms: its classic TD Ameritrade platform and Thinkorswim, each with its own web and mobile versions.
Classic TD Ameritrade
The classic TD Ameritrade web and mobile platforms feature a clean design and straightforward navigation, allowing you to view your portfolio, research investments and make investments with ease.
While it prioritizes usability, these platforms are packed with more than enough features to satisfy average investors. You'll find:
Screeners
Watchlists
Price alerts
Market news and real-time data
Third-party research
Basic charts
A comprehensive education center
Complimentary goal planning
Thinkorswim
Thinkorswim is TD Ameritrade's professional-grade trading platform, and it's designed for advanced equity, options, ETFs, futures and forex traders.
Traders will find powerful research and analytical tools, and can:
Trade stocks, futures, forex and multi-leg options
Practice trading using virtual money via a paper trading component
Create multitouch charts with hundreds of indicators
Build your own order execution and testing algorithms
Get a beta-weighted analysis of theoretical moves based on underlying stocks, indices or futures
Access TD Ameritrade Network's market insights
Monitor your positions and how they trend over time
Access stock screeners and other tools
More streamlined versions of Thinkorswim are available on the web and via mobile app, which prioritize the most critical trading tools but still offer power unlike most other platforms on the market.
Charles Schwab to acquire TD Ameritrade
In 2019, Charles Schwab announced its plans to acquire TD Ameritrade in a transaction valued at $26 billion. The acquisition is moving forward as planned, with shareholders and US Justice Department officials both voting in favor of the merger.
The process is expected to take 18 to 36 months to complete. Until then, both platforms will continue to operate independently.
Compare with other stock trading platforms
Review your options by asset types, fees, minimum deposit or signup bonus. Select the Go to site button for more information about a particular platform.
*Signup bonus information updated weekly.
Is TD Ameritrade legit?
Yes, TD Ameritrade is a legitimate broker. Here are some highlights:
Founded in 1975 and headquartered in Omaha, Nebraska.
Member of the Financial Industry Regulatory Authority (FINRA) and the Securities Investor Protection Corporation (SIPC), which protects securities for customers up to $500,000 or $250,000 for claims for cash.
Provides every customer with $149.5 million protection for securities and $2 million protection for cash through supplemental coverage in the event of insolvency.
TD Ameritrade's reviews are mostly positive
An overwhelming majority of reviews across the major app stores for both the TD Ameritrade and Thinkroswim mobile apps are positive.
TD Ameritrade mobile app
Satisfied customers praise the platform's beginner-friendly user interface, helpful customer support and its free research and education resources.
Others complain the app freezes and crashes too often or that they sometimes run into trouble when logging in.
| | |
| --- | --- |
| Google Play app | 3.6/5 stars based on over 13,600 reviews |
| Apple app store | 4.5/5 stars based on over 110,400 reviews |
| Customer reviews verified as of | August 2022 |
Thinkorswim mobile app
Customers praise the platform's robust features, charts and tools, while a common complaint is its complexity at first use.
| | |
| --- | --- |
| Google Play app | 3.8/5 stars based on over 11,400 reviews |
| Apple app store | 4.5/5 stars based on over 282,700 reviews |
| Customer reviews verified as of | August 2022 |
Contact TD Ameritrade customer support by phone, email, secure message and more
Connect with TD Ameritrade customer support in five ways:
Live chat: Available 24/7 for active members.
Phone:

New clients:800-454-9272 available 8:30 a.m. to 5:30 p.m ET on weekdays
Existing clients: 800-669-3900 available 24/7
Spanish: 888-376-4684 available 9:00 a.m. to 5:00 p.m. PT
Callers outside the US: 800-368-3668 available 8:30 a.m. to 5:30 p.m ET on weekdays
TTY services for Deaf and hard-of-hearing customers: 888-723-8503 available 8:30 a.m. to 5:30 p.m ET on weekdays

Secure message.Existing customers can send an email from within their account via secure message.
Social media: Send a message via Facebook Messenger or Twitter
In personStop by one of the 175+ local branches./li>
Frequently asked questions
Bottom line
TD Ameritrade offers a streamlined platform for investors and a professional-grade platform for serious traders.
It offers an extensive list of tradable assets.
Adding crypto trading and fractional shares would make TD Ameritrade nearly unbeatable.
How we rate trading platforms
★★★★★ 5/5 — Excellent
★★★★★ 4/5 — Good
★★★★★ 3/5 — Average
★★★★★ 2/5 — Subpar
★★★★★ 1/5 — Poor
We analyze top online trading platforms and rate them one to five stars based on factors that are most important to you. These factors include fees, securities available for trade, customer support, customer feedback, platform resources and overall reliability.
For a complete breakdown of how we score each category, read the full methodology of how we rate trading platforms.
More on investing
Looking to invest in tech? Here's how to buy shares in the major tech companies, known as FAANG stocks.
Read more…
A simple guide to buying stocks in your favorite European soccer team.
Read more…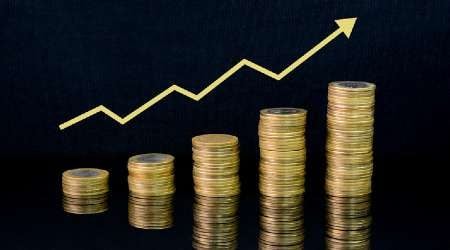 Here are the stocks that benefit from inflation, as well as industries to keep an eye on to reduce the impacts of inflation on your portfolio.
Read more…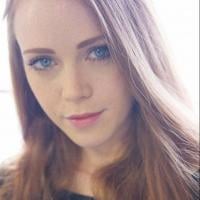 Review by
shannon.terrell@finder.com
---
Shannon Terrell is an editor for Finder who has written over 400 personal finance guides. With a focus on investments and personal finance, she breaks down jargon-laden topics to help others make informed financial decisions. She studied communications and English literature at the University of Toronto.
Expert review
TD Ameritrade offers a host of attractive perks for a wide range of investors.
There's no minimum deposit to open an account and no commissions on online trades. Plus, you get access to free educational resources and 24/7 online support.
But you may pay costly brokerage and short-term ETF fees. And you'll pay a small fee for options contracts.