Finder is committed to editorial independence. While we receive compensation when you click links to partners, they do not influence our opinions or reviews. Learn how we make money.
LoanMe loans
Fast funding for personal emergencies, startups and small businesses — but at APRs sometimes higher than 180%.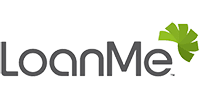 Getting that small business off the ground — and out of the guest room — can be tricky without the right funding. So is paying for an unexpected trip to the hospital, especially if you don't have the insurance, cash or credit score.
Where other lenders fall short, LoanMe — formerly Cash4Rent — might be able to help. With quick approval and no credit requirement, LoanMe looks at your whole financial picture before making a decision.
Just be prepared to pay high interest and fees. Its loans are also not available in all 50 states, so make sure you live in an eligible area before you apply. Read on to find out if LoanMe can help you.
What types of loans does LoanMe offer?
LoanMe offers high-interest long-term personal and small business loans. These are available to most applicants, but might work best for individuals and businesses that typically have trouble qualifying for more traditional forms of financing.
That's because LoanMe doesn't rely as much on your personal credit score when you apply. Instead, it relies on other aspects of your personal or business financials to determine your creditworthiness.
Here's a snapshot of how LoanMe loans work. Be aware that APR, loan terms and amounts can vary significantly by state. For more details, read our reviews of LoanMe's personal and business loans.
| Loan type | Best for | APR range | Loan terms | Min and Max amount | Legal states |
| --- | --- | --- | --- | --- | --- |
| Personal loan | Homeowners that want to pay for an emergency expense but have a low credit score. | 13.33% to 468.25% (fixed-rate) | 47–180 months | $600–$100,000 | Only available to residents of AZ, CA, DE, ID, KY, MO, NM, UT, WI |
| Business loan | Small businesses and startups that have trouble qualifying for other loans due to size or revenue. | 39%–159% (fixed-rate) | 5 to 120 months | $3,500–$100,000 | Only available to residents of AL, AZ, CA, DE, HI, IL, IN, IA, KS, KY, LA, MD, MS, MO, NE, NH, NJ, NM, NC, OH, OR, SC, UT, VA, WA, WI, WY. |
Why should I consider taking out a loan with LoanMe?
No prepayment penalty. High interest rates can add up quickly, so repaying your loan early could potentially help you save big on your overall loan cost.
Benefits and rewards. LoanMe offers lower interest rates to homeowners and lower origination fees to repeat business loan borrowers.
Available to startups and sole proprietorships. Most lenders require borrowers to have at least two employees or six months in business. LoanMe requires only two months of revenue and is open to businesses with just one employee.
Fast turnaround. In some cases, you can even get funding the same day you apply.
Low credit requirements. LoanMe doesn't have hard-and-fast credit score requirements for its personal loans. To qualify for a business loan, you only need to have a credit score of 500 or higher.
How much will it cost me to borrow with LoanMe?
LoanMe loans can be expensive compared to other personal and business loans, sometimes even compared to bad credit loans. But that's not always the case if you have strong personal finances.
Here's a snapshot of what you can expect to pay, though rates and fees vary from state to state.
Loan
Origination fee
Interest rate
Monthly repayment
Personal loan
$75 or as high as 33% of your total loan amount
(no origination fee in Wisconsin)
12.90%–179%
$94.40–$1,461.73
Small business loan
5%–35% of total loan amount
0% –149%
$77.17–$8,571.43
Are LoanMe loans safe?
Generally, yes. It protects information you enter online with SSL/TLS encryption and uses DigiCert to verify the safety of its website. You can check this by clicking the DigiCert icon on the bottom of the LoanMe personal loan or small business loan page.
It also gets an A+ rating from the Better Business Bureau and an 8.9 out of 10 on Trustpilot, based on more than 875 reviews. Reviews were mixed, but the majority were complaints about the high interest rates, which LoanMe is very upfront about.
In fact, LoanMe is unusually upfront with borrowers than many other lenders when it comes to the cost of your loan — possibly a result of legal action. It provides detailed numbers on what you can expect to get based on your state, credit history and loan type.
LoanMe lawsuits
In 2016, a California resident filed a lawsuit against LoanMe accusing the company of violating telephone harassment laws. She claimed that LoanMe had contacted her several times to request payment, even after she requested that they stop. Other online reviewers echo similar complaints, though it's unclear if they were involved in the lawsuit.
LoanMe also faced several other accusations questioning its business practices, filed with the California Department of Business Oversight in 2015. They included making misleading statements about the terms and conditions of a loan during the application process and making false or deceptive statements during advertisement.
Compare more loan providers
Eligibility requirements
Make sure you meet LoanMe's basic eligibility requirements for the loan type you want before you get started.
Personal loan
Personal checking account
Either good credit or sufficient income (or both)
Older than 18
Live in an eligible state
Have a valid form of ID, such as a driver's license
Business loan
For-profit business at least two months old
Over 21
Business checking account
500+ personal credit score
Benefits and drawbacks
Benefits
Quick funds. The turnaround time on LoanMe personal and business loans is one of the fastest.
Simple application. It only takes minutes to prequalify, and LoanMe customer service generally gets good reviews from past customers.
Relatively easy to qualify. LoanMe loans were designed to work for unconventional borrowers who have trouble borrowing from traditional lenders based on factors like personal credit score and the size of the business and amount of time it's been in operation.
Drawbacks
Can be expensive. The combination of long terms and high interest can make your loan cost significantly more than you originally borrowed.
Limited reach. LoanMe personal loans are only available to residents of nine states. Business loans are available in 28 states and Washington, DC.
High origination fees. Almost all LoanMe loans come with an origination fee, withdrawn from your loan amount before you receive your funds. Origination fees typically range from 3% to 5%. LoanMe's can sometimes go as high as 35%.
Rates vary by state — widely. It's best to check your state's rates on LoanMe's website or by calling its customer service line before you apply. For example, in California APRs can be as high as 184% while in Kentucky they're capped at 35.16%.
Bottom line
LoanMe could be a good resource for someone who needs money fast and has a difficult time qualifying for a loan. However, its comparatively high interest rates and long terms can make it expensive if you don't pay it off as quickly as possible. Check out our personal loans page and business loans page to learn more about your options and compare providers.
Frequently asked questions
More guides on Finder