NBKC Bank Business Money Market account review
Enjoy minimal fees and ATM reimbursements, but with a low interest rate.
The NBKC Bank Business Money Market account offers a modest 0.05% APY. But it makes up for it with special perks, including low fees and monthly ATM reimbursements.
finder.com's rating: 4.1 / 5.0
★★★★★
$0
Minimum deposit to open
Details
| | |
| --- | --- |
| Annual percentage yield (APY) | 0.05% |
| Fee | $0 |
| Minimum deposit to open | $0 |
| Minimum balance to earn interest | $0.01 |
| Interest compounding | Daily |
| Monthly transaction limit | 6 |
| Fee per transaction over the limit | $10 |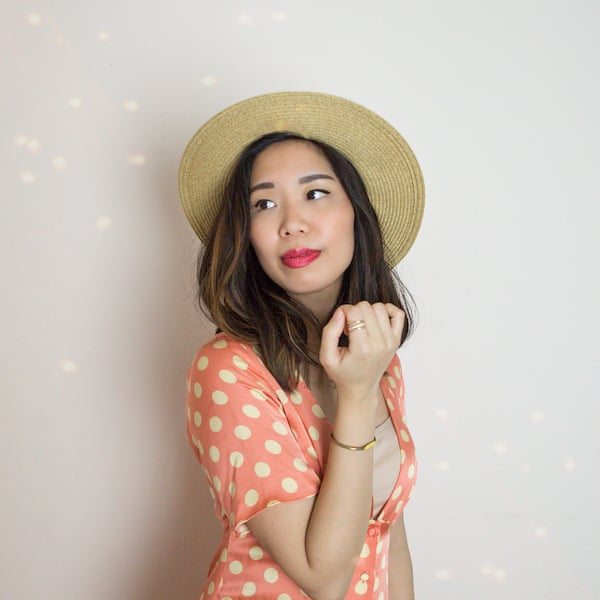 Review by
kimberly.ellis@findercrew.com
---
Kimberly Ellis is a writer at Finder. She hails from New York City with a BA from Queens College and a New York State teaching certificate. After teaching in both public and private schools, Kimberly decided to take the world by storm and dive into the media industry — where she covers everything from home loans and investing to K–12 education and shopping. She's also an aspiring polyglot, always in a book and forever on the hunt for the perfect classic red lipstick.
Expert review
The NBKC Bank Business Money Market account is best for small businesses looking for a savings account with low fees. For instance, you won't pay a monthly fee and its $5 outgoing wire transfer fee is significantly lower than its competitors, and is the only fee it charges.
Like most money market savings accounts you'll have multiple ways to access your cash, including ATM access, debit card purchases and paper checks. But what you'll get with NBKC is also up to $12 a month in ATM reimbursements when you use an out-of-network ATM.
But while you can earn interest on your entire balance, its 0.05% APY is low. Earn more with a business savings account like Live Oak Bank Business Savings account, which earns 0.5% on balances as low as $0.01. For instance, if you were to keep $5,000 in an NBKC Bank Business Money Market account for one year, you'll earn $2.50 back in interest. But if you kept that same amount in an account that earned 0.5%, you'd earn $25.06 back at the end of the year.
How do I open an NBKC Bank Business Money Market account?
Sign up for an NBKC Bank Business Money Market account in 10 steps:
Go to the provider's site and follow the steps to apply.
Choose Business in the top menu bar.
Hit Get Started.
Verify your eligibility and select Get Started.
Confirm the business account that you want to open and choose Open Account and then Next.
Enter your email and cell number.
Certify that you're a signer, the controlling manager and are authorized to open an account.
Consent to receive your account disclosures electronically and select Continue.
Enter the text verification code.
Fill in your business info and follow the prompts to finalize your account.
Eligibility
You'll need to meet the following requirements to open an NBKC Bank Business Money Market account:
US citizen or resident alien
At least 18 years old
Signer authorized to open business accounts
Controlling manager for the business
Required information
Have the following details and documents handy during the application process:
Legal documents for the business
Personal information for all beneficial owners
Personal information for all account signers
Government-issued ID
5 benefits of an NBKC Bank Business Money Market account
Like most money market savings accounts, you can request an ATM card for your NBKC Bank Business Money Market and you're capped at six withdrawals a month. Other perks include:
No monthly fee. It doesn't cost a thing to maintain an NBKC Bank Business Money Market account.
No opening deposit. You don't need to fund your account when you sign up.
Paper checks. Order paper checks for your money market account. But like debit card purchases, each check also counts against your six-monthly withdrawal limit.
ATM reimbursements. While you can withdraw cash for free at all NBKC and MoneyPass ATMs, NBKC Bank will also reimburse you up to $12 per month for third-party ATM fees.
Minimal fees. NBKC Bank has low to no fees, including $0 for returned items, $0 overdraft fee, $0 stop-payment fee and $0 incoming domestic wire transfers. Its outgoing domestic wire transfer fee also only costs $5 per transaction, while other banks like Chase and Citibank charge about $25 per transaction.
3 things to look out for
Weigh the following disadvantages before signing up:
Weak interest rate. Although NBKC Bank compounst daily, we've seen its rate drop from 0.05% to 0.05% APY. You'll find higher rates with other business savings accounts.
Rules for new accounts. During the first 30 days of your account opening, funds from specific deposits, such as cash deposits, will not be available until the next business day. And if you don't deposit certain checks in person, the first $5,525 won't be available for two business days.
No weekend support. While you can always email NBKC Bank, customer service hours are limited to weekdays from 8 a.m. to 5 p.m. CT.
If you want your money to work harder for you, consider another business savings account.
NBKC Bank's ATM network and fees
While NBKC only has four ATMs in Kansas and Missouri, your money is accessible for free at over 37,000 MoneyPass ATMs nationwide. NBKC Bank also throws in ATM reimbursements up to $12 per month to help cover out-of-network ATM fees.
Compare NBKC Bank Business Money Market account with other savings accounts
See how the NBKC Bank Business Money Market account measures up against several other savings accounts by comparing interest rates and minimum opening deposits.
How do I deposit or withdraw my money?
NBKC Bank offers several ways to access your cash:
Funding options
Direct deposit
ACH transfer
Wire transfer
ATM deposits
Mobile check deposit
Withdraw options
ACH transfer
Wire transfer
ATM withdrawal
Debit card
How to contact NBKC Bank about my savings account?
Aside from visiting a local branch, get in touch with NBKC Bank customer support by:
Calling 888-905-2165 on weekdays from 8 a.m. to 5 p.m. CT.
Live chatting with a representative weekdays 8 a.m. to 7 p.m. CT.
Emailing customersupport@nbkc.com or sending a message from its Contact Us page on its website.
Savings account ratings
★★★★★ — Excellent
★★★★★ — Good
★★★★★ — Average
★★★★★ — Subpar
★★★★★ — Poor
We analyze top savings accounts and rate them one to five stars based on factors that are most important to you. These factors include: interest rates, monthly fees, minimum deposits, customer service and account features.