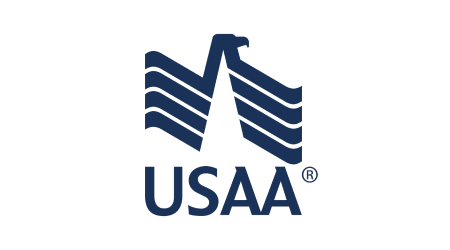 Choose this lender for 0% down and no PMI loan options, beyond VA or USDA loans.

Be wary of a slow approval process.
Choose this lender for access to a variety of VA loans

Choose another lender if you're not a USAA member
Neither of these seems the right fit?
Pros
For those ineligible for VA or USDA loans, additional 0% down, no PMI options available
Special benefits for qualifying military service members
Fewer fees on select mortgages than other companies
Solid customer service
Specialized help for military members
Simplified mortgage process
Cons
Requires NFCU membership
Online complaints relate a long approval process and poor support
Customer reviews
Member reviews for Navy Federal Credit Union on Trustpilot are overwhelmingly positive. Reviewers there have rated the credit union 4.7 out of 5 stars based on 7,862 reviews as of February 2022. Most customers commend the credit union for its empathetic, respectful and first-class customer service. Others say they received loans through Navy Federal that they wouldn't have been approved for elsewhere. Over on the Better Business Bureau (BBB), it's a bit of a different story. Navy Federal Credit Union isn't accredited, and it's rated 1.29 out of 5 stars based on 129 reviews. In the last three years, the credit union closed 921 complaints. Negative reviews range from complaints about being denied for personal loans to closing credit cards without notice to long approval processes. All things considered, Navy Federal Credit Union comes out near the top when compared to other lenders. Its customer reviews are overwhelmingly positive, which is more than you can say about some other lenders on the market.
As of February 2022, USAA is not accredited by the Better Business Bureau (BBB), where it earns an A+ rating. And with more than 769 reviews left on the site, it earns 1.23 out of 5 stars. Customers largely complained of slow customer response times, poor communication and transparency and issues when filing claims regarding insurance policies. It's also worth noting that USAA has closed 1,853 customer complaints in the past three years. On Trustpilot, customers rated USAA 1.3 out of 5 stars with 1,277 reviews. Some customers praised its excellent customer service and low fees. However, most customer reviews reported otherwise. A majority of dissatisfied customers describe a poor customer service experience, slow processes and issues with insurance claims. These reviews are for USAA as a whole and not necessarily its mortgage products. Reviewers on Zillow shed a little more light on USAA's mortgages in particular. Reviews lean positive, with customers rating USAA 3.64 out of 5 stars based on 74 reviews. Complaints regarding USAA's mortgages center around unresponsive loan officers, a challenging and frustrating loan process and higher mortgage rates compared to other lenders. Other customers say the process was actually smooth, and loan officers were responsive and knowledgeable. For unfiltered feedback, check out USAA's Member Community online. USAA responds to most inquiries on the forum, even forwarding negative reviews to more senior departments to sort out any issues.