Finder is committed to editorial independence. While we receive compensation when you click links to partners, they do not influence our opinions or reviews. Learn how we make money.
USDA Loan Finder
Find out how these government-backed loans work, how you can qualify and other loan options for your situation.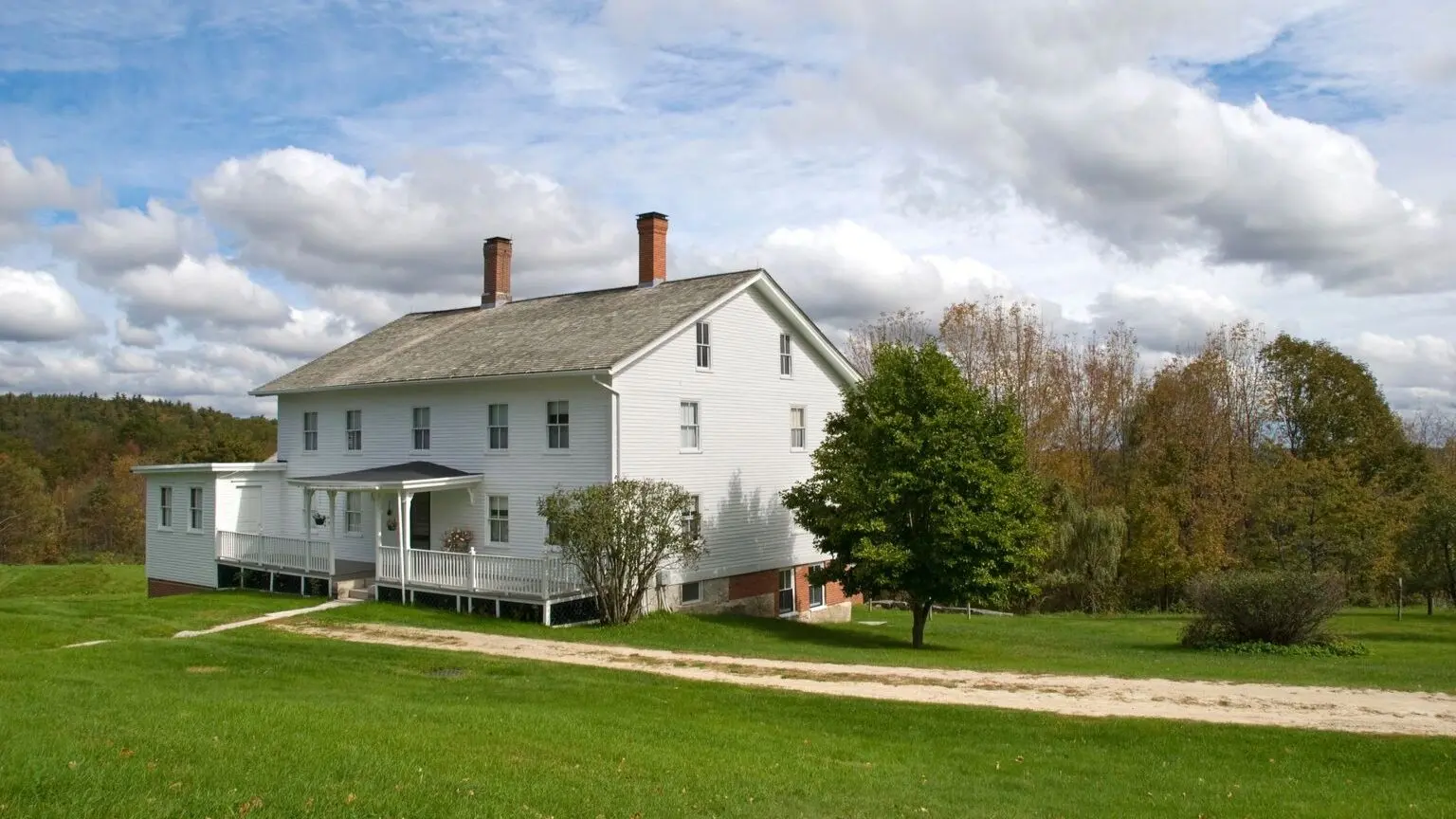 If you're planning a move to greener pastures or already live in a rural area, a mortgage from the U.S. Department of Agriculture (USDA) could be worth a look. Explore this loan product's benefits and drawbacks and find out if you're eligible to enjoy its unique perks.
What is a USDA loan?
A USDA mortgage is either provided directly by the USDA or through an approved lender. Strict requirements make them available to you only if you live in a rural area, meet certain income criteria and plan on using the house as your primary residence. USDA loans don't typically require a down payment, and you could access a streamlined application process if your credit score is 640 or above.
How do USDA loans work?
There are several USDA mortgage programs available to help low-income households get funding to buy a home, refinance an existing loan or make repairs.
Section 502 Direct Loan program. Also called single-family direct home loans, it offers mortgages directly from the USDA. It can offer interest rates as low as 1%, with locked-in rates at the time of approval or closing.
Section 504 Home Repair program. Also called single-family housing repair loans and grants. Provided directly by the USDA, you can borrow up to $20,000 and apply for grants of up to $7,500 to repair your home.
Single Family Housing Guaranteed Loan program. Rather than take out a mortgage or repair loan with the USDA, this program allows you to use an approved lender. The USDA guarantees up to 90% of the loan, which reduces the risk to the lender that might extend you the loan.
Do I qualify for a USDA loan?
Eligibility requirements are similar for each type of loan, with a few exceptions regarding income limits:
US citizen, noncitizen national or qualified alien
Loan to be used for your primary residence
Not debarred or suspended from using federal programs
Unable to get a loan elsewhere
Grants also require you to be at least 62 years old.
Income requirements
Income limits can be drastically different among locations since they're based on the median income of the location of the property. Check your income and property eligibility for a USDA loan using its online tool.
Income eligibility is also affected by the number of people in your household. The more people, the higher the limit — though not always by much.
Credit score requirements
Lenders still rely heavily on your credit scores when you apply for a guaranteed loan, and most lenders look for e a credit score of at least 640. As your credit score increases, you're considered a less risky borrower and could get a better rate.
You may still qualify if your score is under 640 and you can provide documents supporting qualified circumstances that led to your current score. However, if your credit score is 580 or below, your application will likely be denied regardless of circumstance.
The USDA assesses your credit by certain indicators for direct and guaranteed loans. It may be deemed unacceptable if you:
Have foreclosed within three years
Filed bankruptcy within three years
Were late on mortgage payments during the last 12 months or have at least one payment more than 30 days late
Made any rent payments more than 30 days late in the last 12 months.
Debt-to-income ratio requirements
Your debt-to-income (DTI) ratio is the amount of debt you have versus your verifiable income. Your existing monthly debt plus the monthly mortgage payment divided by your gross monthly income must be below a certain amount depending on the loan type.
| Loan type | Max debt-to-income ratio |
| --- | --- |
| Single-family direct | 41% |
| Single-family repair loans and grants | 41% |
| Single-family guaranteed | 55% |
Home location
The biggest factor to consider when determining if a home is eligible for a USDA loan is location. It must be in a rural area, defined as having a population of under 35,000. To find a qualifying home, you can use the USDA housing eligibility tool.
Properties for a direct loan must typically be 2,000 square feet or less. It can't have an in-ground swimming pool, can't be designed to host a business and its market value can't exceed the local loan limit.
Costs and fees
Mortgages come with a set of typical costs and fees, and a USDA loan is no different. Expect to pay a little more for the guarantee from the USDA, both upfront and annually — among other fees.
Application fees
Down payment, which is optional in many cases
Loan guarantee fee
Annual fee
Tax service fee
Appraisal fee
Home inspection fee
Attorney fees
Origination fees
Title search and insurance fees
Homeowners insurance
How to get approved
First, make sure the house you choose or your existing loan meet the eligibility criteria. Collect any supporting documents like income and asset verification, the last two years of your federal tax returns, rental payment history for the past two years and citizenship verification.
Underwriting criteria vary among third-party lenders, but direct loans with the USDA map out requirements completely in the online handbooks. Approval times also vary, but refinance loans generally take less time because you don't have to find the home or wait on an appraisal.
How to apply
Your application process will be fairly similar whether you're seeking a direct loan or a guaranteed loan.
Check your eligibility online and if the property you're considering is eligible.
Contact your local Rural Development (RD) office for a direct loan or seek out a USDA-approved lender for a guaranteed loan.
Give the RD staff or lender the appropriate documents and releases to check your prequalification status.
Make an offer on the USDA-approved property you chose.
Prepare the necessary documents, such as your tax returns, pay stubs, asset verification and personal identification.
Turn in the application. It will then go through underwriting and processing.
If you're approved, close on the loan.
How do I compare USDA lenders?
Comparing USDA lenders is similar to comparing other mortgage providers, with a few key differences. Here's what to look for:
Annual fee. The government charges your lender an annual fee for USDA loans. However, you're not always on the hook for those — check to see if the lender passes on the annual fee to you.
Interest rate. The rate you get can affect the overall cost of your loan. Consider which lenders are willing to offer you lower rates, or can be negotiated down.
Minimum down payment. Direct USDA loans often don't come with a down payment, but a guaranteed loan through a third party might. Budget your upfront costs and look at lenders that have a minimum down payment you can afford.
Lender fees. Some lender fees can be negotiated. Check what you'll pay in fees, if you need to pay more up front or if you can negotiate them lower.
USDA approved lenders we've reviewed
Pros and cons of USDA loans
Pros
Low or no down payment. USDA direct loans often don't require a down payment. Third-party lenders may require one, but typically less than a traditional mortgage.
Low rates. USDA rates are typically lower than those of traditional mortgages.
Available for lower credit. Credit requirements aren't as strict for USDA loans as they are for traditional mortgages.
Private mortgage insurance (PMI) not required. Rather than PMI, you could pay an upfront guarantee or an annual fee if you use a third-party lender.
Cons
Not available in all areas. To be approved, the house needs to be located in a rural area.
Approved third-party lenders. Your choice of lenders for a guaranteed loan is more restricted than if you were to apply for a traditional mortgage.
Eligibility requirements. The USDA considers your household income, credit requirements and if you have any indicators of unacceptable credit.
What other government-backed home loan options do I have?
If you don't qualify for a USDA home loan, or you're not looking to live in a rural area, there are other options you may be eligible for.
VA loans. Several types of VA home loans are available for qualified active military and veterans, and unwed spouses. Specialty VA loans are also available for eligible Native American veterans.
FHA-insured home mortgage. US Housing and Urban Development (HUD) backs mortgages from approved lenders for single-family and manufactured homes. Loan amounts are capped by location, but qualification standards are more lenient than those for traditional mortgages.
State programs. Your state may have additional housing assistance programs that provide government-backed loans. Find out by searching for your state's housing financing agency or HUD office.
Bottom line
A USDA home loan can help you purchase a home or refinance if you live in a rural area and meet the income requirements. Your options are more limited with a USDA loan than with a traditional mortgage or other type of government-backed loan, so compare lenders and possible programs to find what best fits your situation.
Frequently asked questions
Read more on this topic