MoneyLion Instacash cash advance app review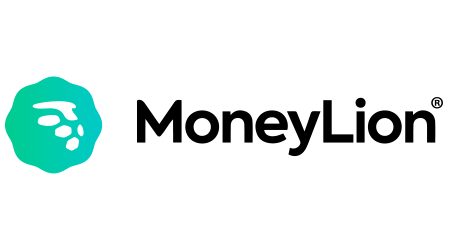 Min. Amount

$50

Max. Amount

$500

Turnaround time

Up to 5 days or instant for a fee
Our verdict
Fee-free, interest-free cash advances — just sign up for membership and connect a checking account.
MoneyLion is aimed at people who want cash advances up to a maximum of $500 per pay period. You can increase this amount to 15% of your paycheck (to a max of $1,000) by opening a RoarMoney account. And you can increase this to 20% of your paycheck (to a max of $1,000) by joining its Credit Builder Plus program — although this costs a hefty $19.99 per month.
But while MoneyLion appears to get high ratings on sites like Trustpilot and Google Play, don't be misled. Customer reviews are actually quite mixed and paint a conflicting view of the company. But even more concerning, hundreds of complaints have been filed against MoneyLion on the Better Business Bureau (BBB) site, prompting the BBB to issue an alert for the company due to a persistent pattern of complaints around transactions, billing errors and poor customer service.
If you're looking for a cash advance app that has a better reputation and that doesn't have a history of ongoing customer complaints with the BBB, we recommend comparing other payday advance options.
Pros
Instant deposit

No cost

No credit check required
Cons
Must have a MoneyLion checking account

Limits to how much you can borrow

Limited state availability
| | |
| --- | --- |
| Product Name | MoneyLion Instacash advances |
| Min. Amount | $50 |
| Max. Amount | $500 |
| Loan Term | Varies |
| Turnaround Time | Up to 5 days or instant for a fee |
| Costs | $29 monthly fee if you have a Plus membership |
| Requirements | Bank account must have at least 60 days of activity, show recurring deposits and must have a positive balance |
MoneyLion overview
MoneyLion lets you access at least $25 per request, and if eligible, you can borrow up to $500 per pay period. While this may be limiting, MoneyLion allows you to take out multiple advances with no cool-down period.
Features
Borrow up to $500 per pay period — or

15% or 20% of your paycheck by opening a RoarMoney account or by paying for the Credit Builder Plus Program, respectively.

Normal funding takes three to five business days or

24 to 48 hours with a RoarMoney account.

$0 transfers to your bank or MoneyLion account.
Requirements
MoneyLion doesn't have any set eligibility requirements. However, your checking account will need to meet a few basic requirements, including:
Used frequently

Receives consistent deposits

Open for at least two months

Maintains a positive balance

Have a checking account that's at least 60 days old
Other features
RoarMoney Account.

By setting up direct deposits into a RoarMoney account, you can borrow up to 15% of your direct deposit per pay period, up to a maximum of $1,000.

Credit Builder Plus. MoneyLion's credit builder loan helps build your credit score by letting you take out a $1,000 loan which you pay off over 12 months. You can also borrow up to 20% of your paycheck per pay period. The service costs $19.99 a month.
MoneyLion reviews and complaints
| | |
| --- | --- |
| BBB accredited | No |
| BBB rating | D |
| BBB customer reviews | 4.73 out of 5 stars, based on 4034 customer reviews |
| BBB customer complaints | 1,262 customer complaints |
| Trustpilot Score | 4.7 out of 5 stars, based on 28,189 customer reviews |
| App Store Score | 4.7 out of 5 stars, based on 85,000 customer reviews |
| Google Play Score | 4.6 out of 5 stars, based on 67 customer reviews |
| Customer reviews verified as of | 01 April 2023 |
Reviews about MoneyLion are mixed across Google Play, the App Store and Trustpilot. While overall app scores are high, reviewers seem divided: some praise the app, saying it's the best they've used, while others report glitches with the app and poor customer service. And while some like the MoneyLion Credit Builder program, others say it's too expensive for the benefits provided.
MoneyLion isn't registered with the BBB and has garnered more than 1,500 complaints over the past three years – a high number compared to other cash advance companies. The BBB has issued an alert for MoneyLion due to an ongoing pattern of complaints around transactions, billing errors and customer relations starting in April 2019 and persisting into 2022.
MoneyLion faced government action
MoneyLion was ordered in February 2018 to forgive over $2.35 million in loans and fees to borrowers in Virginia. According to the lawsuit, MoneyLion illegally offered loans to residents of Virginia from January to July 2018 without obtaining a license and charged an APR for its small-dollar loans well over the maximum interest rate set by the state.
MoneyLion cash advance vs. payday loans
MoneyLion Instacash advances may come in small amounts like payday loans, but that's where the similarities end. Its turnaround time and lack of fees make it a much better deal — especially if you already have direct deposit set up to your MoneyLion checking account.
| | MoneyLion cash advance | Payday loans |
| --- | --- | --- |
| Borrowing amount | Between $25 to $500 every pay period | Usually up to $1,000, though exact amounts vary by state |
| Turnaround time | May take up to five business days | One to two business days |
| Application process | No application but will need to connect bank account | Online application, usually requires a Social Security number and bank account numbers |
| Costs | Free with a MoneyLion membership | High fees of $15 to $25 per $100 borrowed |
| State availability | Available in: Alabama, Arizona, California, Delaware, Florida, Idaho, Illinois, Kansas, Louisiana, Maryland, Michigan, Mississippi, Missouri, New Mexico, North Dakota, Oklahoma, South Carolina, South Dakota, Texas, Utah, Washington, Wisconsin, Wyoming | Prohibited in some states |
Is MoneyLion safe to use?
The MoneyLion app appears safe to use. Its bank account options are FDIC-insured, and the app uses Transport Layer Security (TLS) to keep any information you enter into its app safe from hackers. Outside bank accounts are connected through Plaid to give an extra layer of security.
Is MoneyLion worth it?
MoneyLion's fee-free, interest-free Instacash advances may make it appealing compared to other services that charge a monthly fee, like Brigit. But many customers have complained about problems with the app, so the potential hassles may not be worth it. Consider other pay advance apps or look into your short-term loan options.
Compare MoneyLion to other cash advance apps
Select your state of residence to see available lenders in your area. Explore your options by maximum amount per pay period, turnaround time and costs, or choose the Go to site button for more information about a particular lender. Or, browse our top picks for alternatives to MoneyLion.
You are about to post a question on finder.com:
Do not enter personal information (eg. surname, phone number, bank details) as your question will be made public

finder.com

is a financial comparison and information service, not a bank or product provider
We cannot provide you with personal advice or recommendations
Your answer might already be waiting – check previous questions below to see if yours has already been asked
Accept and continue
Darrell
September 02, 2019
Can I use my pre paid card in money lion
fayemanuel Finder
September 03, 2019
Hi Darrell,
Thanks for contacting Finder.
Yes you may. You can link an external bank account or debit card that you own to your MoneyLion Checking account. Once the external account or debit card is linked, you can transfer money to your MoneyLion Checking account.
Before applying, please ensure that you meet all the eligibility criteria and read through the details of the needed requirements as well as the relevant Product Disclosure Statements/Terms and Conditions when comparing your options before making a decision on whether it is right for you. You can also contact the provider if you have specific questions.
I hope this helps.
Kind Regards,

Faye
Show more
Show less