Finder is committed to editorial independence. While we receive compensation when you click links to partners, they do not influence our opinions or reviews. Learn how we make money.
Compare your joint application personal loan options
Improve your chances of being approved and share equal responsibility for your loan.
Editor's choice: Monevo personal loans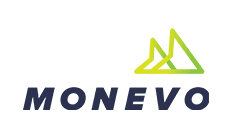 Compare multiple lenders
No obligation offers
Loans from $500-$100,000
See your rate
Applying for a personal loan as part of a joint application can help you increase your eligibility for a personal loan, especially if you're looking to score a good interest rate or a larger loan amount. It's also a way for you and your partner to assume equal financial responsibility for a large purchase. Just make sure you know how they work before you agree to borrow.
Compare lenders that allow joint applications
4 ways joint application personal loans are different
Although applying jointly is similar to applying individually, there are a few things to consider before you start your application.
If you're approved, you will assume equal responsibility for the loan with your coapplicant. If either of you becomes unable to repay, the other is still responsible for repaying the loan.
Both applicants will need to collectively meet the criteria for the personal loan. However, lenders may be more lenient. For instance, a lender may consider combined income — rather than individual income — when underwriting your application.
You may be eligible for a higher loan amount when submitting a joint personal loan application. It's important not to take on more of a loan than you need or can afford, even if you're approved for it.
Joint personal loans are a serious responsibility. Consider the relationship you have with your coapplicant and their financial situation. Is their job stable? What is their credit history like? Are they likely to default? These are the things you may need to think about when taking on the responsibility of a loan together.
What are the benefits of applying with another person?
Joint application personal loans can be a viable option for several reasons, including:
Increase your chances of approval. If you have a lower income, are self-employed or just want to bolster your application, a joint personal loan can be a way to do it. The details of both applicants will considered by the lender.
Share an asset. If you're planning to share the asset you're purchasing, such as a car, a joint application could make more sense than one of you applying by yourself. Consider your financial situation to decide what will work best for you.
Access larger loan amounts. You may be eligible for a larger loan if you apply with a partner. As you both agree to manage the repayments, the lender will consider the income and financial situation of both applicants when deciding how much to lend you.
Consolidate large debts. If you and your partner have large debts separately, you can both save by applying for a joint debt consolidation personal loan. You can split the monthly repayment according to how much debt you contributed to the loan and benefit from the reduced interest and fees.
Which other lenders offer joint applicant personal loans?
| Lender | Joint applications accepted? | Eligible loan types | What conditions are there? |
| --- | --- | --- | --- |
| Avant | | N/A | N/A |
| Bank of America | | Auto refinance | Required documentation includes: W-2s (for the last 2 years); recent pay stubs (two most recent consecutive); bank statements for all financial accounts, including investments (for the last 2 months, all pages); signed personal and business tax returns (all pages and relevant schedules); a copy of most recent quarterly or year-to-date profit/loss statement (if self-employed); most recent monthly statement for any mortgage, home equity loan or line of credit (if you own a home) |
| Citibank | | N/A | N/A |
| Chase Bank | | Auto loans | You'll need to provide personal information (including name, Social Security number, date of birth), contact information and current employment and income information for each person applying. |
| LendingClub | | All borrowing reasons | The lender will consider both of your qualifications, including but not limited to, credit scores, income, debt-to-income (DTI) ratio and credit history. You and the joint applicant will be equally responsible for repaying the loan and the lender will consider both of your qualifications in the application process. |
| OneMain Financial | | Secured and unsecured personal loans | When the income or assets of a person other than the main applicant is being used as a basis for the loan qualifications, co-applicant information must also be provided. Co-applicant information is also required if the property being used for security on a secured loan is jointly owned. |
| Prosper | | N/A | N/A |
| SoFi | | N/A | N/A |
| TD Bank | | N/A | N/A |
| Upstart | | N/A | N/A |
| US Bank | | N/A | N/A |
| Wells Fargo Bank | | Auto loans, Home equity finance | A co-applicant can be a spouse, partner, relative, family friend, or another who shares the loan responsibility with you. |
How to apply for a personal loan with a joint applicant
You and the person you're applying with will provide personal, employment and financial details as part of the application. This may be done in one application or in separate sections. The lender will consider the application details as a whole when considering both your eligibilities for the loan.
Bottom line
Joint personal loans can be a convenient option for people who want to share equal responsibility in a large purchase. It can help bolster your application and increase your chance of approval if you have a lower income or otherwise don't meet all of the lender's eligibility requirements. However, it's important to think about who you're entering into the agreement with. Both of your must have the ability to manage the loan in order to make it a viable option.
As with every loan opportunity, be sure to compare your personal loan options before making your final decision.
Frequently asked questions