Finder is committed to editorial independence. While we receive compensation when you click links to partners, they do not influence our content.
How to refinance your mortgage in 2020
Find out how to get a new loan for your home and if you're refinancing for the right reasons.
Editor's choice: LendingTree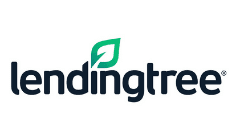 Easy to get started
View rates from multiple lenders
Get alerts when a better deal is available
Compare with LendingTree
Most homeowners can refinance their mortgage in one to two months. And some lenders will let you handle the whole process online.
Steps to refinance your mortgage
We'll start with this: Refinancing a mortgage can take time. To maximize your savings and make the process as seamless as possible, follow these steps:
Evaluate your reasons for refinancing. Be sure that refinancing makes the most financial sense for you. The goal is to shorten or keep your current loan term while scoring a lower interest rate.
Check your credit score. The better your score, the better the rates you'll get. Before you apply to refinance, request a copy of your credit report from the three major credit bureaus: Experian, Equifax and TransUnion. If you find any errors, get them corrected.
Estimate the value of your home. Get an idea of your home's value by researching recent sales of similar homes in your neighborhood.
Compare mortgage rates. Shop around for the best rate by comparing banks, mortgage companies, credit unions and loan brokers. Remember, lenders pull your credit report to determine if you're a good applicant, so whittle down your list to the lenders that meet your needs to avoid unnecessary dings to your credit. Ask questions about rates and loan programs, and choose a lender that's knowledgeable, patient and checks the right boxes.
Identify the extra costs. A home loan refinancing can be costly. Lenders may charge application, origination, document processing, underwriting, recording and tax transfer fees. Also consider the cost of an appraisal, credit report, title research and insurance. Your lender should be transparent about these fees upfront.
Apply for the loan. Review the rate estimate you received from your lender, which includes the loan offer and the list of fees. Begin filling out the loan application.
Get an appraisal. At this stage, your lender orders an appraisal of your home. If the appraiser thinks your home is worth more or less than the lender expected, the terms of your loan could change. If that happens, carefully comb through the updated loan estimate.
Lock in your refinancing rate. Once you have a rate, there are two options: you can lock it in or float it. If you're happy with the rate, lock it in with your lender. That way, it won't change prior to closing the new home loan. If you let your rate float, it could end up being lower or higher.
Collect and submit paperwork. Gone are the days of low- or no-document mortgages. Like most processes, refinancing requires a ton of paperwork. Prepare for that by gathering your pay stubs, bank statements and tax returns. Be aware that you may need to supply your lender with letters of explanation (LOEs) explaining anything from your employment history to bank transactions.
Sign loan documents. Once you submit your paperwork and get a home appraisal, the loan should be ready for your lender's approval. You'll be sent a Closing Disclosure form, which you need to review, sign and return to your lender. You'll then sign your loan documents, either electronically or at the title company or closing attorney's office.
Close the loan. To finish, your lender double-checks your credit and employment information to make sure nothing has changed. If all goes well, the lender pays off your existing home loan and records your new one with the county.
How to get better refinance rates
To score the best refinance rate on your mortgage, it pays to do your research and shop around. But there are other ways to improve your rates, too.
Improve your credit score.
Your approval and interest rates are determined in part by your credit score. The higher your credit score, the lower your interest rate. According to MyFICO, a borrower with excellent credit and a 30-year, $300,000 loan would pay $3,600 less a year than someone with fair credit. Learn how to boost your credit score.
Correct errors on your credit report. Pull your credit report from the three major credit-reporting agencies. If you find any errors, dispute them by contacting the credit bureau.
Chip away at your debt. To confirm that you'll be able to keep up with your mortgage payments, lenders also look at your debt-to-income ratio (DTI). This is the percentage of your gross income that your debt payments eat up, including student loans, credit card payments and your potential mortgage payments. The lower your DTI, the better. The requirements vary between lenders, but most lenders like to see a maximum of 43% DTI. For example, if your income is $6,000 a month, you won't want to use more than $2,600 paying off debt. For the best refinancing rates, do everything to reduce your debt.
Don't open new credit accounts. Maintain a good credit score by paying down your debt and resisting the urge to open new lines of credit or making big credit card purchases.
Think about a shorter loan term. This can lower your interest rate and reduce your interest payments over the life of the loan. It may lift your monthly payments, though, so make sure they're still affordable.
Avoid cash-out refinancing. This allows you to cash out some of your home's equity as part of a new loan. As tempting as it is, it also increases your loan-to-value ratio, which causes your interest rate to spike.
See if the government can help. Enter Uncle Sam. If you have an FHA loan, you may be eligible for the FHA Streamline Refinance. It doesn't require a home appraisal, so it's beneficial if your home's value dropped. Other government-insured mortgages have similar programs.
Lock in your refinance rate. Rates go up and down depending on the economic and political climate, and the processing time for loans can take weeks or months. If you're happy with your rate, ask your lender to lock it in. That way, if the rates rise, they won't affect your loan.
Compare more mortgage refinance lenders
What are some reasons why I might want to refinance my mortgage?
There are several reasons to refinance your mortgage, and those goals guide the process from the get-go.
You want to reduce your monthly payment
Refinancing your home loan could free up hundreds of dollars per month for savings, investments and debts — or you could put that money towards your monthly mortgage payment to pay off your loan sooner.
While refinancing to lower your payment may increase the term of your loan, it might make the most financial sense.
You want a lower interest rate
If your home is financed at a high interest rate, you could save thousands of dollars by refinancing to a lower rate. Plus, reducing your interest rate can also lower your monthly payment and help you build equity in your home if you continue to pay the difference.
For example, say you took out a 30-year fixed mortgage on a $300,000 loan when the rates were 6%, and they've now fallen to 4.5%. That drop would shave $279 from your monthly payments, which adds up to $3,348 a year.
Keep in mind that taking out a new loan means paying new closing costs. You'll want to weigh those costs against the savings you're getting from the lower rate.
You want to shorten your term
If your income has increased, you may be able to afford higher monthly payments. In that case, you might want to refinance to a shorter loan. For example, from a 30-year fixed to a 15-year fixed to pay off your mortgage faster. By aggressively paying down your mortgage, you'll probably save thousands in interest over the life of the loan.
Thanks to record-low interest rates, you may find that there's only a few dollars difference between the monthly payments for a 15-year mortgage and your current 30-year mortgage.
You want to lengthen your term
On the flipside, if you've had or anticipate a drop in income, lengthening your term can help free up more money and pay off your loan more gradually. Lower monthly payments have you paying interest longer, costing more in the long run. So avoid stretching out your mortgage unless you're struggling to keep up with payments.
You want to convert from an adjustable-rate mortgage to a fixed-rate loan
When you have an adjustable-rate mortgage (ARM), your monthly payment can go up and down as interest rates change. That can change your monthly payments dramatically, so refinancing for a fixed-rate loan with stable payments can offer homeowners a sense of security and set payments for easier budgeting.
Since interest rates are low, locking in a fixed rate now protects you from any rises in interest rates over the life of your loan.
Must read: When is an ARM a good idea?
Converting to an ARM might be a good idea for homeowners who don't plan to live in their home for more than a few years. Since they won't be there that long, they don't need to worry about rising interest rates in the future. They also might be a good idea if you find interest rates falling.
You want to capitalize on your new-and-improved credit score
If you've boosted your credit score, reap the benefits. You could qualify for a much lower rate by refinancing. For the best rates, aim for a FICO score of 760 or higher.
You want to tap into your equity
Maybe you want to go back to school or fund your child's college education. Your equity can help you do that and more. When you need cash, you may have enough equity in your home to take out a cash-out refinance. Mortgage rates tend to be lower than those of personal loans, so this can be a cost-effective way to achieve your goals.
For a cash-out refi, you'll need to stay within your lender's loan-to-value threshold. This is your mortgage divided by the appraised value of the property.
You want to consolidate your debt
Short-term debts like credit cards and car loans usually have higher interest rates than mortgages. If you have enough home equity, you can consolidate your debt through the lower rates of your mortgage loan. Rolling your debt into one monthly payment can save you money and simplify your finances.
What to look out for
Refinancing has its risks and drawbacks. These include:
High closing costs and hidden fees. Between paying lender fees, appraisal fees and pulling your credit report, it can be a pricey process.
Cash-out refinancing. By cashing out part of the value of your home, you'll have less equity if you eventually sell the property.
Longer terms. While this leads to a lower monthly payment, it increases the interest you'll pay in the long-term. And it means you won't be free from debt for a while.
Tax impact. Lowering your interest rate saves you money, but it may not be worth it when you weigh it against the tax deduction.
One-time fees. To refinance your mortgage, you'll have to pay fees, taxes and closing costs. If you're not planning to live in the home for much longer, those costs may not offset the savings you'll score from refinancing. The longer you stick around, the more sense it makes to forfeit those one-time fees.
What is no-cost refinancing?
Be wary of the "no-cost refinancing" sell. This usually means the lender is adding those fees to the ongoing costs of your loan, so you'll end up with a higher interest rate or loan balance.
Bottom line
Refinancing can be a tedious process, but you can make it smoother by preparing your paperwork and researching lenders. To score the best possible deal, compare several mortgage lenders before applying.
Frequently asked questions
More guides on Finder