Best personal loans for good credit in October 2022
Top lenders that shine thanks to their competitive rates, minimal fees and unique perks.
Editor's choice: Credible personal loans
Loan range: $1,000 to $100,000
Personalized rates in minutes
Funds as soon as 1 day
See your rate
A good credit score is a credit score that falls between 670 and 739. If your credit score falls into this range, you may be able to take advantage of competitive rates, minimal fees and extra borrower benefits. To give you the best selection, we narrowed down our list based on each lender's APR range, fees, overall availability and unique perks.
Our team reviewed over 120 personal loan providers before selecting these lenders. We considered factors such as rates, fees terms, loan amounts and turnaround time. And we also included options for different needs.
Each month, we review this list for accuracy. In October 2021, we removed Alliant Credit Union over its high starting rates for long terms. And we added in Rocket Loans, which can send you funds as soon as the same business day. But for November and December, our picks stayed the same.
Best for
Lender
APR
Max. loan amount
Doing it all
SoFi

7.99% to 23.43%

$5,000

to

$100,000

Learn more
Comparing multiple lenders
Credible

3.99% to 35.99%

$600

to

$100,000

Learn more
Home improvements
LightStream

Competitive

$5,000

to

$100,000

Learn more
Quick turnaround
Rocket Loans

5.97% to 29.99%

$2,000

to

$45,000

Learn more
Debt consolidation
Discover

5.99% to 24.99%

$2,500

to

$35,000

Learn more
A variety of options
Wells Fargo

5.74% to 20.99%

$3,000

to

$100,000

Learn more
Best for doing it all
Best for comparing multiple lenders
If you're not sure where to start, Credible can help. You fill out just one online form to get connected with multiple lenders you might qualify with. And the lenders in its network have rates that start extremely low at just 4.99%. Plus, it's fast — you might be able to get your funds in just one business day.
Pros
Rates start at 3.99%
Loans up to $100,000
Works with fair credit scores, typically as low as 640
Cons
Might get calls and emails from lenders
Sends your personal information to its partners
Partners may charge origination fees
| | |
| --- | --- |
| Min. Credit Score | Fair to excellent credit |
| APR | 3.99% to 35.99% |
| Loan Amount | $600 to $100,000 |
Go to site
Read review
Best for home improvements
Best for quick turnaround
A pioneer of online lending, Rocket Loans is one of the fastest financing options out there. You can receive your funds within hours of getting approved — if you sign your loan agreement before 1 p.m. ET. Most lenders require at least one business day to send you the funds. But its rates are nothing to write home about — and all loans come with an origination fee. Save Rocket Loans for when speed is more important than cost.
Not available in: Iowa, Nevada
Pros
Funding as soon as the same day
Industry veteran
Simple online application
Cons
Charges origination fee on all loans
No loans over $45,000
Lower rates available with good credit
Best for debt consolidation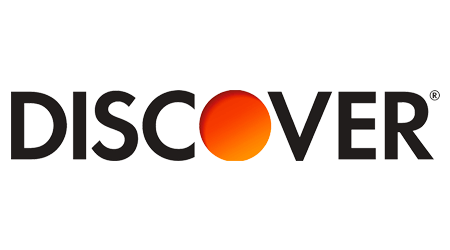 If you have less than $35,000 in credit card or unsecured personal debt, Discover makes it easy to consolidate it into one monthly payment. It pays off your lenders directly, so you don't have to do the legwork yourself. You'll also receive a free copy of your credit score each month, so you can keep track of your progress of becoming debt free.
Pros
Directly pays off creditors if you're consolidating debt
30 days to return your loan at no cost
No origination fee
Cons
No discount for automatic payments
Loans stop at $35,000
No grace period before $39 late fee
| | |
| --- | --- |
| Min. Credit Score | Good to excellent credit |
| APR | 5.99% to 24.99% |
| Loan Amount | $2,500 to $35,000 |
Read Review
Best for a variety of options
Wells Fargo offers both secured and unsecured personal loans, as well as lines of credit if you're craving flexibility. Already have an account with the bank? Even better — you can apply online and knock 0.25% off your interest rate thanks to its customer relationship discount.
Pros
Rates from 5.74% to 20.99%
No origination fee
Loyalty discount of 0.25% for customers
Cons
No loans under $3,000
High $39 late fee and potentially limited grace period
In-person applications only for new customers
How to choose the best personal loan for you
A good credit score opens up more borrowing options. Although each type of loan differs, you'll want to look over some universal features to make sure you're getting the most out of your financing.
Interest rate. APR is one of the easiest numbers to compare from lender to lender. Good credit usually means you'll find lower interest rates, but some providers may offer significantly better rates than others.
Maximum loan amount. It's important to consider how much you actually need to borrow versus how much you can borrow. If you can get more money from a lender but at a worse rate, it may not be worth the extra cost.
Loan term. A shorter term leads to lower overall repayment costs but higher payments. On the other hand, you can have lower payments but end up paying significantly more if you opt for a loan with a longer term.
Turnaround time. While fast turnaround times are available from some lenders, they may come with added fees or higher APRs.
Requirements. Your eligibility is often based on more than just your credit score. Check with providers you're interested in to make sure you meet all of the base requirements.
What do lenders look for in borrowers with good credit scores?
Beyond your credit, lenders want to see that you have an ability to repay your loan. They will look at your current financial situation: your income and outstanding debts.
When you apply for a loan, the lender will calculate your debt-to-income ratio. This is your income divided by the amount of debt repayments you make each month. If you have multiple credit card payments, a mortgage and a car payment, your debt-to-income ratio will be high. Since so much of your income goes toward debt already, a lender is less likely to approve your application.
On the other hand, if you only have a mortgage and a single credit card payment each month, your debt-to-income ratio will be low. Lenders will view you as a better applicant because you have more disposable income.
Most lenders prefer applicants with a debt-to-income ratio of 35% or less. If you've calculated yours and are above this number, hold back on applying for a loan and work on paying off your existing debt instead.
Is my credit score good?
A good credit score generally sits between 680 and 720, but the numbers aren't as clear-cut as you might think. Even though credit bureaus collect the same information to determine your credit score, there's enough variance in their algorithms to result in different scores.
The three major credit bureaus — Experian, TransUnion and Equifax — each use their own scoring systems. To make things more complicated, FICO (Fair Isaac Corporation), considered an industry standard by many lenders, is also calculated differently. How each company calculates your credit score remains a trade secret, but most consider your payment history, available lines of credit, the types of credit you have, credit inquiries you've made and the years you've had ongoing credit as part of the total number.
This means that applying for multiple loans at once can lower your credit score by a few points, which could impact the interest rate you're quoted on later loan applications. In order to maintain a good credit score, keep your inquiries to a minimum by applying for loans with preapproval and always make your payments on time for the full amount due.
How does my credit score affect my application?
Good credit scores show lenders that you're able to handle credit and make regular payments. And for many, it's just a stepping stone along the way to excellent credit. While credit scores aren't everything, they can significantly affect many areas of borrowing, including the interest rate you're offered and the total amount you can borrow.
Lenders place a lot of emphasis on your credit score because it's a reflection of your ability to meet your financial obligations. Higher scores mean higher reliability, which means less risk for the lender. If you're less of a risk, your interest rates aren't going to be as high, and you're going to have a better chance of getting a less expensive loan.
What other types of loans are available to people with good credit?
If you have good credit, the sky is the limit when it comes to the loans you qualify for. You may not get the best rates available, but you should be eligible for a wide variety of loans aside from personal loans, including:
How can I improve my credit?
Sitting at good credit is fine, but you may be looking to improve your score. Your payment history, how long you've held credit, the type of credit you've used and the number of credit inquiries you've made all affect your score. Here's how to make them work for you.
Pay off open balances. It's important to close your balances by paying them off before taking out another form of credit, whether that's a new card or a loan. This will improve your credit and show lenders you're able to fulfill your financial obligations.
Keep open balances low. Once you've paid down your balances, try to keep them low. Staying below 30% is the advised threshold by many experts.
Have some open balances. Your credit utilization ratio — the amount of credit you have open versus the amount you are currently using — looks better when you're using less than 30% of your open credit.
Avoid opening new accounts. Opening new accounts before you improve your credit score means you're opening accounts with potentially weaker terms.
Recap: Best personal loans for good credit
A good credit score can lead to getting better lending opportunities. With better loan terms, interest rates and more loan types available, you can finance bigger projects with confidence. However, taking out any kind of loan is a big financial decision and should be met with a good deal of caution. Do your research, compare personal loan lenders, talk to friends and sleep on it before signing any contracts.
By making sure you're getting a loan within your budget, you can protect and possibly even improve that credit score you've worked so hard to maintain.