Finder is committed to editorial independence. While we receive compensation when you click links to partners, they do not influence our opinions or reviews. Learn how we make money.
Compare digital wallets
Pay online, in apps or in person using your phone.
Described as the future of payments, digital wallets let you keep all of your cards and bank accounts on your phone. But not all digital wallets offer the same features, so the best choice will depend on how you want to use it.
What is a digital wallet?
A digital wallet — or mobile wallet — works like an electronic version of your physical wallet. It allows you to make electronic payments with your digital device while hiding your financial information to keep it safe.
How does a digital wallet work?
Most digital wallets work through apps on your phone. The app authenticates your purchases through encryption and digital certificates to secure the payment processes from the consumer to the merchant.
Most payments will use NFC, a technology that allows radio frequencies to communicate with each other.
Compare digital wallets
Digital wallets
Compatibility
Cards
Payments
Features
Apple Pay

Debit
Credit
Loyalty cards

—

depends on vendor
Gift cards

—

depends on vendor

Pay in-app
Pay online
Tap to pay in-person
Send, receive, request money

Send and receive money to via Messages
Earn up to 3% cash back when you use your Apple Card

Google Pay

Debit
Credit
Loyalty cards
Gift cards

Pay in-app
Pay online
Tap to pay in-person
Send, receive, request money

Offers "scratch-off cards" as cash rewards and other various prizes

Masterpass

Pay in-app
Pay online
Tap to pay in-person

Manage all your Mastercards in one place

Paypal

Debit
Credit
Loyalty cards
Gift cards

Pay in-app
Pay online
Tap to pay in-person
Send, receive, request money

Use your Paypal account for in-store purchases

Samsung Pay

Debit
Credit
Loyalty cards
Gift cards

Pay in-app
Pay online
Tap to pay in-person

Earn cash back and get extra rewards with every purchase

Stocard

Serves as a wallet for your loyalty cards

Visa Checkout

Debit
Credit
Loyalty cards
Gift cards

Get access to exclusive deals for travel, dining, shopping and more
What digital wallets are available?
New wallets are constantly being released, but there's a handful of options that are currently dominating the market.
Apple Pay
You can use Apply Pays in stores by simply holding your iPhone or Apple watch near the card reader and placing your finger on the Touch ID or using the Face ID feature. However, its main functionality really shines online with the Safari browser, where you can buy with any Apple device without needing to create a website account or give away any personal information. Your card number is not stored on your device or the Apple servers, letting you shop with added security.
Google Pay
With the Google Pay, you can make purchases online or in person using your phone. Like Apple Pay, it's available anywhere you see the contactless payment symbol. Plus, Google Pay lets you add loyalty cards to your digital wallet so you can rack up points when you shop.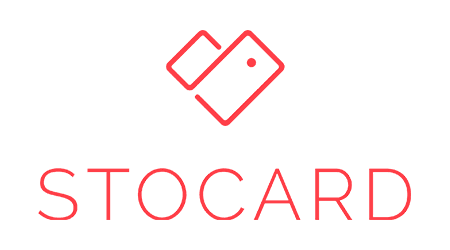 Stocard
An app for bargain hunters and those who want to become one. Stocard lets you carry loyalty cards in your smartphone or smartwatch, free of charge and without any registration required. Just download the app, spend a few seconds adding any existing loyalty cards to your Stocard wallet, and you can carry the discounts with you wherever you go. It's available on both the Apple App Store and Google Play.
PayPal
PayPal is one of the most popular ways to buy items online. You can link it to a debit card, credit card or bank account and use it at online stores all over the world. But if you want to use PayPal in stores, you'll need to use Google Pay.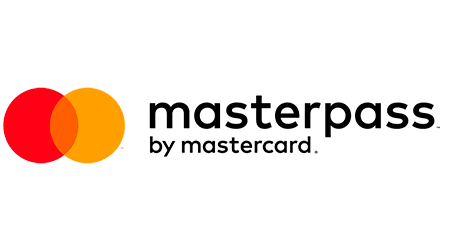 Masterpass
Offered by Mastercard, Masterpass stores your financial information and shipping information so that you can check out quickly when shopping online. It works with any card or bank account, not just Mastercards, and is available wherever you see the Masterpass logo online.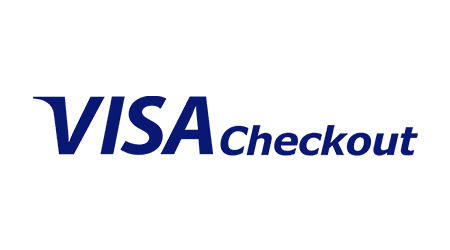 Visa Checkout
Like PayPal, Visa Checkout makes online payments easy when you shop online whether you're using a computer, tablet or mobile phone. You can pay on any website where Visa Checkout is accepted without re-entering your credit card information again and again. But it doesn't currently work in stores — just online.
Samsung Pay
Another popular choice, Samsung Pay lets you pay online, in apps or in person using your Samsung device. It works a lot like Apple Pay or Google Pay, and uses your fingerprint, PIN number or facial ID to verify your identity and keep your financial information safe.
Bank-based wallets
Some banks have their own digital wallets intended to work seamlessly with the accounts and cards offered. For example, Chase bank offers Chase Pay and Citi offers Citi Pay Masterpass. Wells Fargo previously offered the Wells Fargo wallet, but the app is being discontinued.
Jargon Buster
Common terms you'll come across when comparing digital wallets include:
Near field communication (NFC). This is a method of data transfer that lets two devices communicate when they get within a few inches of each other. Applications include contactless transactions, data exchange or a form of complex communication.
Contactless payments. This refers to payment methods that don't require devices to touch. For example, swiping a debit card requires contact, while waving a phone over the reader is contactless.
Radio-frequency identification (RFID). This technology is the use of radio frequency to transfer data and information. NFC is a specific type of RFID used for contactless payments.
Encryption. This is way of encoding messages so that only authorized people can understand it. It's used to keep your financial information safe from potential hackers.
What can I do with a digital wallet?
Each wallet will have different features, and some may be more useful than others. Common uses of mobile wallets include:
Online shopping from your device
Conducting comparison between items
Paying your bills
Earning points with all of your reward programs
Storing personal information
Person-to-person payments
Can I use a digital wallet to get cash from an ATM?
Yes, you can use a cardless ATM to get cash using your mobile wallet and your smartphone. But the technology is relatively new, which means that you won't be able to get cash from all ATMs — you'll want to look for a machine with the contactless symbol.
For more information, read our guide to cardless ATMs.
How do I compare digital wallets?
When comparing wallets, factor in:
Security. Ensure that your digital wallet has a number of security measures in place such as encryption for every transaction, zero liability protection or insurance for your purchases. Safeguards should also be in place to only bill you once if you tap twice by mistake. Consider setting up a username, password and PIN.
Functionality. If you plan to use your mobile wallet in stores, it should utilize NFC for easy payments that are quick and convenient. You may also be able to pay your friends and family easily by bumping your devices together or electronically transferring funds.
Online shopping availability. If you regularly buy online, it may be a good idea to use a digital wallet that is accepted at your favorite online retailers. Also, does the wallet store shipping information to make checkout easier?
Rewards. If you use rewards programs, check if you'll be able to link them with your mobile wallet to automatically get points when you spend.
Compatibility. Check to make sure you'll be able to sync your bank account and cards with the wallet you want

— and that it works on your phone. Some mobile wallets only work with specific phone brands and banks.
What are the pros and cons of digital wallets?
Pros
Security. A traditional wallet can be stolen. Digital wallets use encryption to keep your financial information safe. Even if you lose your phone, you can still keep your cards secure.
Ease of use. You can keep all of your cards and accounts in one app to easily keep track of different payment methods.
Cons
New technology. Not every merchant will have contactless payment methods, which means that you'll still need to use cash or a card at some stores.
What are some things to avoid with digital wallets?
Forgetting about security. Always protect your information with a password or PIN just in case your mobile wallet is lost or stolen. It's important that you can always unlink your personal information from your digital wallet so no one except you has access to it.
Forgetting about privacy. To avoid things like identity theft, it's important to always be wary of the site you're entering your personal information into. If you're on a webpage, always look for the padlock symbol in the address bar to confirm that the web page is secure.
Bottom line
Digital wallets are fast, simple and secure — which is probably why they're quickly becoming popular. Compare options to find the wallet that's right for you. And to get the most out of it, compare bank accounts to find one that works seamlessly with the wallet you want.
Frequently asked questions
Image source: Getty Images
More guides on Finder