Finder may earn compensation from partners, but editorial opinions are our own. Advertiser Disclosure
How to find the cheapest mortgage rates
Save thousands by knowing how to compare rates, fees and more.
Shopping for a new mortgage is stressful, whether it's your first or your fifth. By researching your options, you can find a mortgage that fits your needs while saving you thousands over the life of the loan.
Compare mortgage lenders
Compare top brands by home loan type, state availability and credit score. Select See rates to provide the lender with basic property and financial details for personalized rates.
Find the lowest interest rate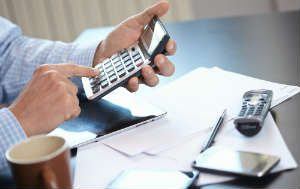 Positioning yourself for the lowest interest rate you're eligible for is among the best ways to save on your loan. Even a difference of less than 1% can save you thousands over a 30-year mortgage.
When looking for the most competitive rates, consider:
Variable versus fixed rates. Variable loans tend to advertise lower rates and more flexibility than fixed loans. Consider competitive fixed rate loans without the uncertainty of rising rates.
Introductory rates. Look out for loans with discounted introductory interest rates. Watch out for fees, and be ready to switch if your rate jumps up.
Alternative lenders. In a competitive market, you can look beyond big-name banks to see if smaller, nonbank lenders are offering lower rates.
Negotiating a discount. After you've chosen a mortgage, it doesn't hurt to ask about unadvertised discounts that can shave a few dollars off your loan.
Get a loan with low fees
Most mortgages come with fees separate from your interest rate and repayments. They're often calculated into a loan's comparison rate.
Upfront, one-off fees — like origination or application fees — can sound expensive. But smaller, ongoing fees often cost you more in the long run.
Should I avoid fees at all costs?
Not always. To find out how much a loan will cost you, you need to crunch the numbers. If a loan has a low rate and features you need, then it might be worth paying a small ongoing fee.
Some fees come due only at the end of the loan or when switching lenders. Keep this in mind if you're planning to refinance your mortgage for a lower rate or shorter term down the road.
Save up a healthy down payment
Most mortgages require a down payment of 5% to 20% of your property's value. Generally, the bigger your down payment, the less you'll need to borrow to cover your home's purchase price.
It pays to save up as much as you can for your down payment. You'll not only land lower monthly repayments, but if you put down less than 20% of your property's value, you're also required to pay private mortgage insurance — or PMI — on top of your loan.
In some cases, a bigger down payment of 30% or more can unlock lower rates, though that kind of upfront payment may be unrealistic for many first-time homebuyers.
Take a closer look at your repayments
Your repayment structure greatly affects the cost of your mortgage or home loan. Loans on which you're repaying your principal and interest result in bigger monthly repayments, though they're often cheaper in the long run.
Interest-only loans tend to result in much cheaper repayments during the interest-only period but higher repayments afterward — which costs you more over time.
Shorter loan periods
The faster you pay off a mortgage, the less interest you pay over time. So even though repayments for a 25-year home loan might look high compared with those of an identical 30-year home loan, you'll likely save more with the shorter loan.
Here's what you'd end up paying for a $400,000 mortgage over 25 years and 30 years at 5% interest:

A 25-year mortgage requires higher repayments, but it's cheaper in the long run because you'd pay less interest.
Bottom line
A mortgage is a big commitment. But by knowing what to look for, you can find the cheapest rates, lowest fees and best terms on your home loan, potentially keeping thousands in your pocket.
FAQs
Image: Shutterstock