Finder is committed to editorial independence. While we receive compensation when you click links to partners, they do not influence our content.
Cash advance loans
While bad credit is OK, you'll want to watch out for high rates and fees.
Editor's choice: OppLoans Installment Loans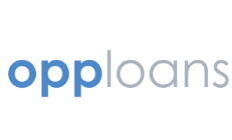 Easy online application
Quick approval
Long repayment terms
See my rate
A cash advance loan can get you money fast when you're struggling between paychecks. Though these short-term loans are open to all credit types, they come with notoriously high interest rates and fees. And they're not legal in all states.
How does a cash advance loan work?
A cash advance loan is another term for a payday loan. It's a short-term loan that typically comes in amounts ranging from $100 to $1,000 with high rates and fees that has to be repaid by your next payday — usually within 14 to 30 days.
The money you get through a cash advance loan can be used for just about anything, whether you need to pay bills or cover your everyday expenses until your next paycheck.
Borrowing a cash advance loan is relatively simple. Lenders often don't require you to have the best credit, though you usually need to show proof of a steady income to qualify. If approved, you can often receive your money as cash if you apply in store or directly into your bank account if you apply online.
Compare cash advance loans and alternatives
Note that the maximum amount you can borrow will vary based on your state of residence.
What are the benefits of taking out a cash advance loan?
Bad credit OK. If you have a regular source of income, lenders might consider you for a cash advance loan, even if your credit is less than perfect.
No collateral required. You don't have to provide any kind of collateral or security to apply for a typical cash advance loan.
Minimal limitations. You're free to use the money you receive through a cash advance loan for just about anything — provided it's legal. But be careful, since borrowing too much could land you in a cycle of debt.
Quick process. You can shop online or visit a branch location. Whichever you choose, you can typically complete an application in just a few minutes and, if approved, may receive your loan funds within one business day.
What should I watch out for?
Extremely high interest rates and fees. Cash advance loans charge considerably higher interest rates than conventional personal loans. You could also have to pay additional fees if you don't repay your loan on time. This means you may end up paying an APR that's over 300%.
Short repayment term. You won't have much time to repay your loan, which can put a bit of a strain on your budget. Make sure you know how you'll repay your loan within two to four weeks before you apply.
May negatively impact credit. A cash advance loan won't necessarily be reported to one of the major credit bureaus when you repay it successfully, but if it goes into collections, you may see a negative hit to your credit score — which could make it more difficult to borrow in the future.
Are payday loans available in my state?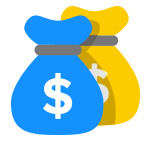 Compare short-term loans in your state
Questions you might have about cash advance loans
More guides on Finder