Finder is committed to editorial independence. While we receive compensation when you click links to partners, they do not influence our opinions or reviews. Learn how we make money.
Volvo insurance rates
Average insurance cost of owning a Volvo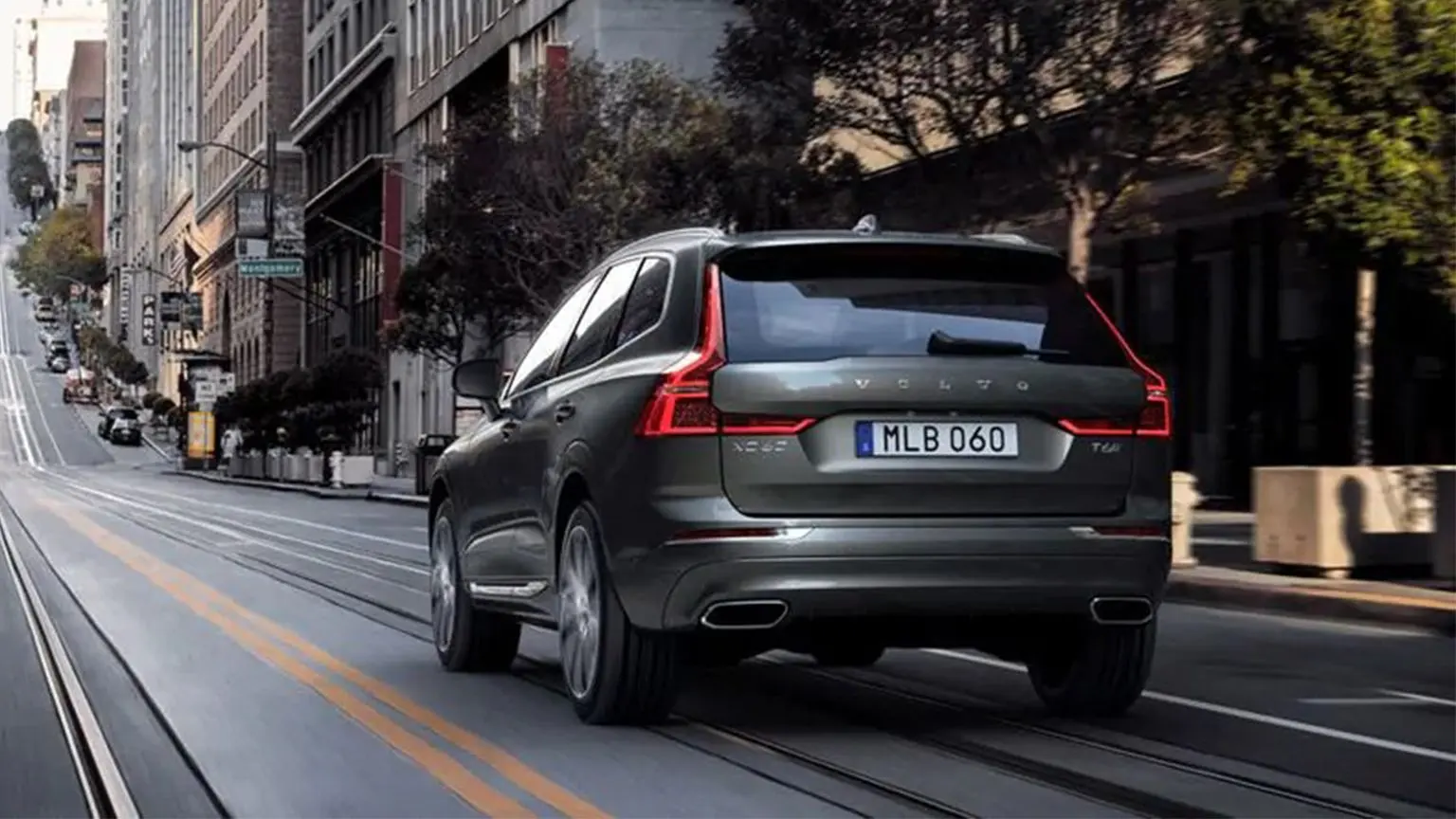 Compare car insurance quotes
Enter your ZIP code below and click Compare to see the cheapest rates in your area.
The average insurance cost of a Volvo across all models is $165.20 a month, or $1,982.40 a year. Volvo has made safety its main selling point, and that's reflected in the savings you'll receive on your insurance.
Keep in mind that Volvo sells some high-priced models, such as the XC90 ($46,900 MSRP) and the V90 Cross Country ($52,300 MSRP). For these models, you'll pay on average around $220 a month for insurance, or $2,640 a year.
Discover coverage that's broader than competitors, valuable discounts up to 30% off and perks like shrinking deductibles that reward no claims.
Broad coverage, including for custom car parts or ridesharing
Transparent pricing tools that help you buy within budget
Accident forgiveness on small claims or for staying claim-free
Stack a variety of discounts for multiple cars, autopay or homeownership
Find your Volvo model
Companies that offer coverage for Volvos
How a vehicle from Volvo affects the cost of insurance
Insurance companies look at several car-related factors when determining the cost of insurance, including the car's safety ratings, its likelihood of being stolen, and replacement costs and overall damage susceptibility.
A Volvo's great safety ratings help to bring down the cost of insuring one. But you can expect to pay more if you own one of the higher-end Volvos.
Other factors that affect the cost of insurance include the model, mileage and trim package. Personal factors like your driving history, credit score and age also play roles.
With Volvo's impeccable record of safety, insurance companies love insuring the manufacturer's vehicles. You'll probably have little trouble finding an insurance policy.
Volvo car insurance rates by model
| Model | Monthly insurance rate | Base car price |
| --- | --- | --- |
| S60 | $227.00 | $33,950 |
| S60 Cross Country | $227.00 | $44,200 |
| S90 | $220.00 | $46,950 |
| V60 | $227.00 | $36,150 |
| V60 Cross Country | $227.00 | $41,700 |
| V90 Cross Country | $220.00 | $55,300 |
| XC60 | $220.00 | $40,950 |
| XC90 | $220.00 | $45,750 |
Pros and cons of insuring a Volvo
Pros
Great safety ratings
Low theft rates
Cons
Some higher-priced models come with higher-priced insurance
Get the cheapest quotes
Compare car insurance companies near you.
Your information is secure.
About the Volvo brand
Headquartered in Sweden, Volvo started manufacturing cars in 1927. The Volvo Cars division was sold to Ford Motor Company in 1999, and today it's owned by China-based Geely Holding Group.
Volvo makes luxury vehicles — specifically, cars that are billed as some of the safest on the market. The manufacturer's vehicles are generally highly regarded for fuel efficiency, and are often viewed as top-notch family cars.
What's Volvo In-Car Delivery?
Volvo has partnered with Amazon to bring its drivers delivery of Amazon purchase straight to their car. Utilizing Volvo On Call and the Amazon Key app, select the in-car delivery option at checkout and get your items delivered to your Volvo.
Download the Amazon Key app to your smartphone and follow the steps to link your Amazon Prime account with your Volvo On Call account and start shopping. In-car delivery is available for models 2015 or newer.
Volvo car facts
Volvo's all about safety, and that helps tremendously with your insurance costs. Because the cars are safer, they're involved in fewer accidents and fewer claims.
Although Volvo sells high-priced models, many of its vehicles sit in a midrange price point. This also helps keep insurance costs low.
Another plus for insurance premiums: Volvos are among the least-targeted brands by car thieves.
You may want more than minimum liability coverage for your Volvo, expanding your protection through comprehensive coverage.
Volvo competitors
Looking for other car brands?
Compare other car manufacturers like Volvo.
Bottom line
Volvo's great safety ratings help to bring down the cost of insurance. But be sure shop around to find the best car insurance for you.
Frequently asked questions about Volvo
Read more on this topic