Finder is committed to editorial independence. While we receive compensation when you click links to partners, they do not influence our opinions or reviews. Learn how we make money.
Cadillac insurance rates
Compare car insurance for Cadillacs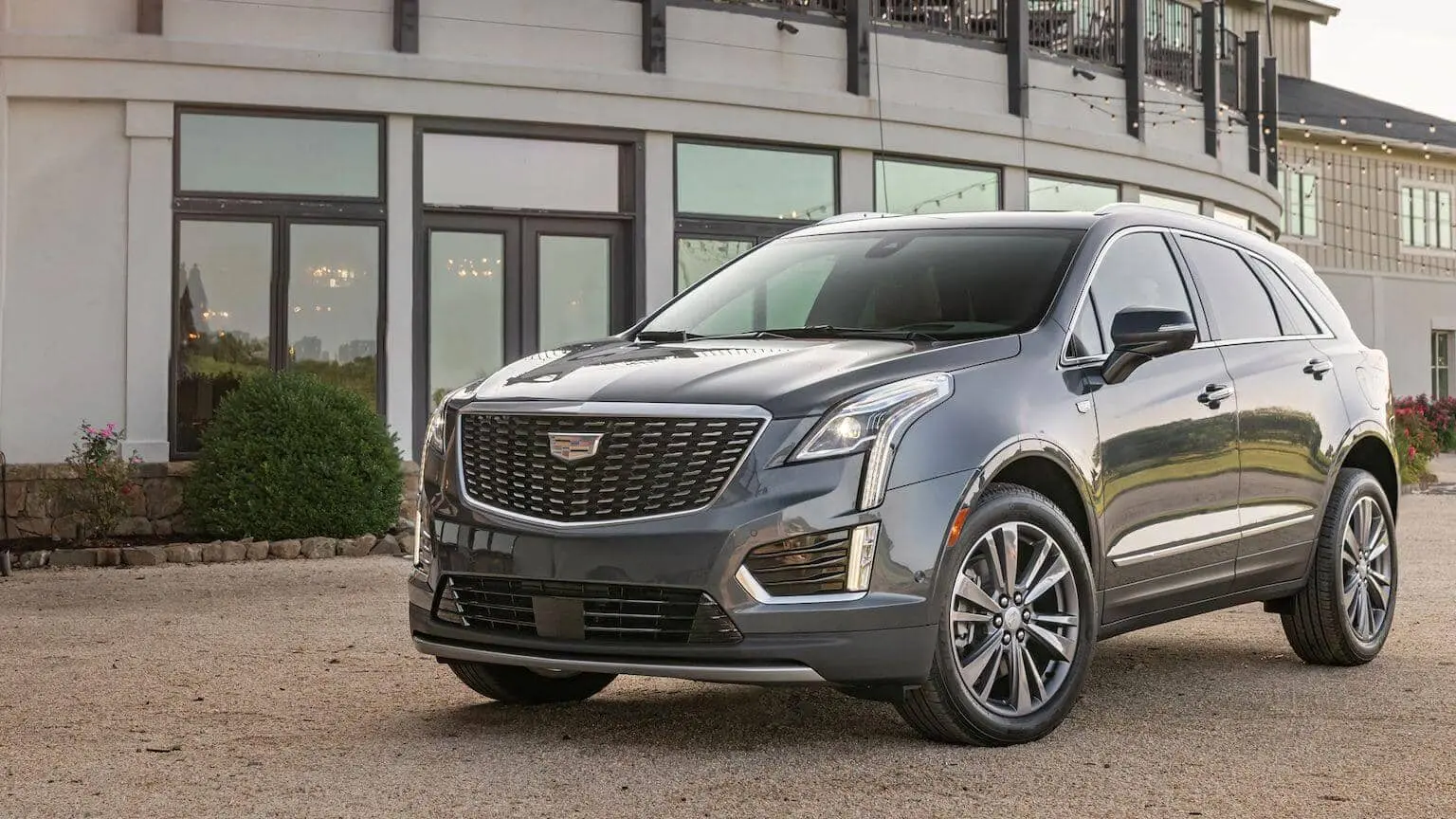 Compare car insurance quotes
Enter your ZIP code below and click Compare to see the cheapest rates in your area.
The average insurance cost of a Cadillac can be as low as $160 or as high as $240 a month depending on the model you choose. Other factors that can affect the cost of your insurance premium include your driving history, your location, your age and many other variables.
Find your Cadillac model
Compare car insurance for your Cadillac
How a vehicle from Cadillac affects the cost of car insurance
Many 2018 Cadillacs get a 5-star rating in overall safety from the National Highway Traffic Safety Administration. And Cadillac has been implementing many standard safety features in its new cars. This results in a better insurance price for you.
You won't have trouble finding a provider to insure your new Cadillac, as most, if not all, of the big insurance companies cover this prestigious car. However, the Cadillac Escalade is notorious for being stolen. If you plan on purchasing an Escalade, keep in mind that its history of theft might increase your insurance costs.
Cadillac car insurance rates by model
| Model | Monthly insurance rate | Base car price |
| --- | --- | --- |
| ATS | $173.00 | $34,595 |
| ATS-V | $169.00 | $60,695 |
| CT6 | $238.00 | $53,795 |
| CTS | $173.00 | $45,995 |
| CTS-V | $170.00 | $85,995 |
| Escalade | $179.00 | $73,395 |
| XT5 | $238.00 | $39,395 |
| XTS | $167.00 | $45,595 |
Are there any standout Cadillac models?
In 2019, Cadillac will introduce the first ever CT6 V-Sport. With the CT6 V-Sport, Cadillac strives to strike the perfect balance between luxury, technology and performance. The CT6 will come equipped with Cadillac's first ever twin turbo V8, with an estimated 550 horsepower and 627 lb-ft of torque, and includes a new 10 speed automatic transmission and all-wheel drive.
The CT6 also boasts Cadillac's most advanced infotainment system, with a rear camera mirror and wireless charging. The chief engineer of the CT6 developed the car for "driving enthusiasts who want the best of both worlds: a high performance sports sedan and a luxury car with all the comforts and technology that come with it."
Pros and cons of insuring a Cadillac
Pros
Mostly manufactured in the US
Advanced safety features
Cons
Cadillac Escalade is popular among car theives
Cadillac car facts
Cadillac prices start at $35,000 and can go up to $107,000.
As with most higher-end cars, you'll typically want more than just minimum liability coverage for your Cadillac, expanding your protection through an umbrella policy and comprehensive coverage.
The cost to insure your Cadillac is affected by many variables, including the vehicle's trim, the estimated miles you drive in a year and your age, among others.
There were over 156,00 Cadillacs sold in the United States in 2017.
What's Cadillac Super Cruise?
Cadillac Super Cruise is a hands-free driving system for the freeway. Driver-assistance features include lane keep assist and adaptive cruise control. And Cadillac has implemented head-tracking software to help make sure drivers are keeping their eyes on the road.
The Super Cruise feature is available on 2018 CT6 models produced on Sept. 6, 2017, and later.
Cadillac competitors
Need help considering some other car manufacturers?
Bottom line
Finding insurance for your Cadillac won't be difficult, and its safety features help to balance out the higher costs that come with insuring a luxury car. But be sure to shop around to find the best car insurance for you.
Get the cheapest quotes
Compare car insurance companies near you.
Your information is secure.
Frequently asked questions
Read more on this topic