Finder is committed to editorial independence. While we receive compensation when you click links to partners, they do not influence our opinions or reviews. Learn how we make money.
Car insurance for Americans overseas
Get coverage for your international road trips
Driving overseas isn't always as simple as getting behind the wheel and hitting the open road. Depending on the destination, your American driver's license and insurance might not be accepted, as well as the differences you'll encounter on the roads and what to do if you have an accident.
Overseas car insurance options for Americans
The most important forms of coverage are medical and personal liability. Travel insurance will generally be the most cost-effective way of finding these types of coverage, but you should check your policy to make sure it includes coverage while you're driving overseas.
Since many policies only provide coverage when driving in the US and Canada, you may want to consider an international car insurance policy. However, it depends on how you're planning on driving:
If you're renting a car. You can get car insurance through the rental company. If you plan on doing this, consider zero deductible rental car insurance to reduce the cost of your deductible after an accident. In most cases, this is available as a standalone policy or included with travel insurance.
If you're borrowing a car. Check the owner's coverage on their policy. It might not cover you or provide enough coverage. Once again, travel insurance can provide liability and medical coverage when you're abroad. The ideal option may be to contact the car insurer and see if you can adjust the coverage or add yourself to the policy.
If you're traveling outside the US with your car. International car insurance will generally be required. You will also typically need a carnet, or a passport for your car, which should be available through the same organizations that offer overseas car insurance.
Compare international car insurance
What kind of coverage do I need for driving internationally?
Most countries require at least liability coverage. You'll want to check with the country where you'll be traveling to find out their specific requirements. And before choosing a policy, consider whether you can afford to fix your car after an accident if you don't have collision or comprehensive coverage.
If you're renting a car, the rental company usually offers insurance. But if you're driving your own car, you'll need to make sure you're covered through your own insurance or through an insurance policy you purchase from the country you're visiting. Consider a short-term policy if you're going on a road trip.
Driving your car in Canada
Most US insurance policies are valid in Canada, and you can legally drive with your US insurance for up to six months. But you'll need to call your insurer before you leave to get a Motor Vehicle Liability Card (Canada Inter-province). If you're pulled over by police without one, you'll likely be fined.
Driving your car in Mexico
Your US insurance policy likely won't cover you in Mexico. While liability insurance isn't legally required in some Mexican states, you are required to pay for injuries or damage you cause. If you're in an at-fault accident and you're uninsured, you can be jailed until you're able to pay for any damages.
Many US providers partner with Mexican insurance companies, so you may be able to get car insurance for Mexico by contacting your current provider. If they're unable to help, you can purchase a policy from a third party online.
Driving your car in South America
Your US insurance policy won't cover you if you take a road trip through South America. If you're visiting multiple countries, insurance gets tricky — you need to abide by the laws of each country you drive through. Contact an insurance broker to get adequate coverage.
How to legally take your car across the border
You can think of a Carnet de Passages en Douane, or carnet for short (pronounced car-nay), as a passport for your car. You will generally need one if you're temporarily taking a car outside of the US. Without it, you'll need to pay customs charges in the local currency when bringing your car across a border.
When you get an ATA carnet in the US, you will avoid paying duties and import charges on property (in this case, your car) that will be re-exported within 12 months.
A carnet is not required for US-made cars, campervans or motorcycles entering most countries in Europe or North America for holidaying purposes. For all other vehicles, and most other countries, you will either need a carnet or you will need to pay the local import duty. Check the USCIB website for a list of countries where you could use a carnet.
International driving permits
Not all countries recognize an American driver's license. If you're pulled over in one of these countries and don't have an international driving permit (IDP), you may be treated as if you were driving without a license. IDPs require a full American driver's license but are universally recognized, valid for 12 months, and will let you drive legally almost anywhere in the world.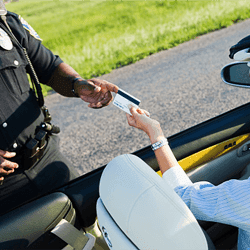 What is an IDP?
In addition to being internationally recognized evidence of your ability to drive, IDPs also have your information printed in nine different languages for ease of use around the world.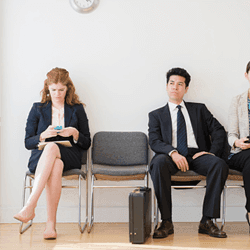 How long does it take to get an IDP?
The time varies depending on where you get it from and how busy they are. Give yourself several weeks in case it's delayed or something goes wrong.IDPs are valid for 12 months.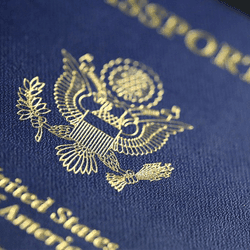 What do I need for an IDP?
To apply for an IDP, drivers must be 18 years or older and have a full, valid, US driver's license.In your application, include two passport-sized photos of yourself and payment for the application fee, which varies depending on your method of application, where you are traveling, which agency you obtain the IDP through and more.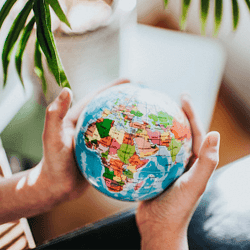 Which countries require an IDP?
IDPs are valid in over 150 countries. Check with your local DMV to find out if you'll need one for your upcoming trip.IDP laws vary between countries. In some countries, an American license might let you drive for a limited time. In others, you will need an IDP to do any legal driving at all.
Tips for driving overseas
Driving overseas carries significant risks, so be careful on unfamiliar roads. To stay safe:
Know how to contact your insurer. Keep your car or travel insurance info with you while traveling so you can easily get in touch with your insurer as needed. Take down their emergency contact number and keep it in your phone or somewhere safe in case you lose the papers.
Know how to use your insurance. Understand how overseas coverage works. After an accident in most countries it's important to contact your insurer as soon as possible.
Consider an international driving permit even if you don't need one. IDPs are another form of internationally recognized identification in case your passport goes missing. It's also the only type of formal identification that comes in nine languages, making it useful almost everywhere.
Watch out for counterfeit IDPs. These are available online and are usually sold at inflated prices. If it costs more than $20, it might be fraudulent. If it's being sold on eBay, it's probably also a fake. The AAA and AATA are the only two authorized issuers.
Remember that some countries have different driving laws. If you've only driven in North America, you're probably used to driving on the right side or staying in your lane. Many places in Europe drive on the left, and most South American countries don't follow driving lanes. You'll need to consider merging, passing or reading speed limit signs when driving in another country.
Watch out for dangerous road conditions. You can expect dangerous roads in many other countries. Poorly maintained roads, reckless drivers, pedestrian traffic and bad road lighting can be common, not to mention transport crime or corrupt local police.
Consider travel insurance. Unfamiliar traveling conditions means things are more likely to go wrong for travelers, and personal liability and medical expenses can be potentially devastating. For the coverage it delivers, travel insurance can cover you. Keep your travel insurance info with you while traveling so you can easily get in touch with your insurer as needed.
Bottom line
Driving abroad can be exciting, but study up on the best ways to maintain coverage and read the laws of the road before embarking on your next trip.
Get the cheapest quotes
Compare car insurance companies near you.
Your information is secure.
International driving FAQs
Picture: Shutterstock
More guides on Finder