Finder is committed to editorial independence. While we receive compensation when you click links to partners, they do not influence our opinions or reviews. Learn how we make money.
Audi Insurance Rates
Compare car insurance for Audis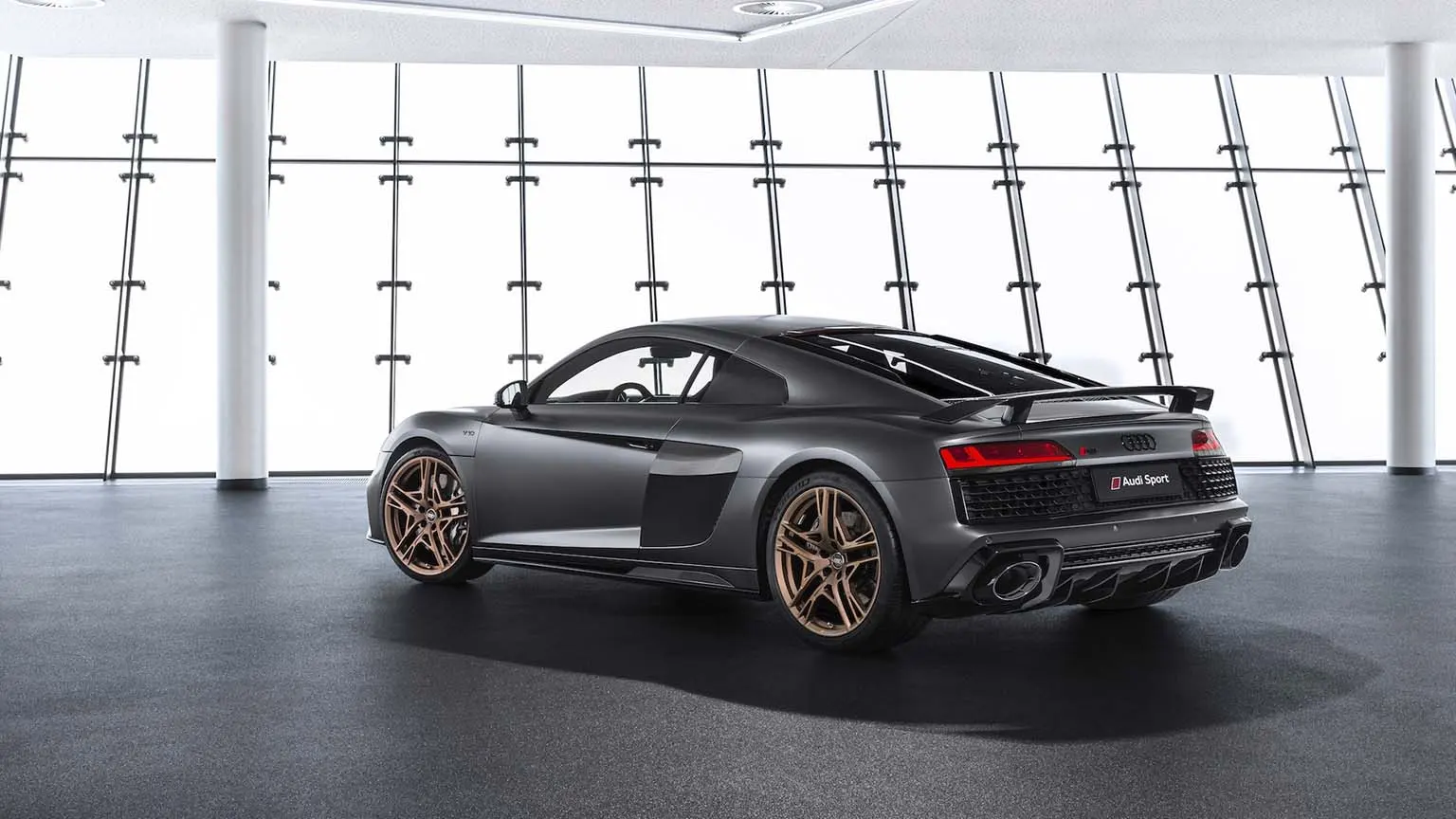 Get the cheapest quotes for your Audi
Just enter your ZIP code and click Compare.
Average insurance cost of an Audi
The average insurance cost of owning an Audi is just under $200 a month, depending on the model, with some models as low as around $125 a month. This price is in line with other comparable luxury cars. The ultimate cost of your car insurance will depend on several factors, including your driving record, the number of miles you drive in a year and your location.
Find your Audi model
Compare Audi car insurance
How a vehicle from Audi affects insurance costs
An Audi is considered a luxury car, which typically means costlier car insurance. However, of the 2018 Audis that have been rated by the National Highway Traffic Safety Administration, almost all get a 5-star overall safety rating. This is good news for getting discounts on your Audi insurance. And the more safety features you select for your new Audi, the better.
Audi is a sought-after high-end automobile. With such a fan base, finding coverage won't be difficult. You'll find that most big-brand insurance providers cover this German car.
Audi car insurance rates by model
| Model | Monthly insurance rate | Base car price |
| --- | --- | --- |
| A3 | $191.00 | $31,200 |
| A4 | $191.00 | $34,900 |
| A4 All Road | $132.00 | $44,000 |
| A5 | $127.00 | $41,200 |
| A6 | $136.00 | $47,600 |
| A7 | $124.00 | $68,800 |
| A8 | $191.00 | $82,500 |
| Q3 | $191.00 | $31,800 |
| Q5 | $138.00 | $40,900 |
| Q7 | $197.00 | $49,000 |
| R8 | $197.00 | $162,900 |
| RS7 | $191 | $110,700 |
| S3 | $132 | $42,900 |
| S5 | $98 | $53,100 |
| S6 | $132 | $70,900 |
| S7 | $191 | $79,900 |
| S8 | $191.00 | $115,900 |
| SQ5 | $132.00 | $53,300 |
| TT | $128.00 | $43,500 |
| TTS | $125.00 | $52,500 |
Are there any standout models?
The Audi A5 Sportback has been named the Luxury Car Best Buy of 2018 by Kelley Blue Book, while the editors at Car and Driver give it 4.5 stars and call it a "masterstroke by Audi." And it's not surprising, as this sleek luxury automobile starts at a base price of $42,600. Not only is it decked out with a rich infotaiment system, a powerful turbocharged 252-hp 2.0 TFSI engine that does 0-60 mph in 5.7 seconds, and advanced quattro all-wheel drive technology, it also was awarded a 5-star overall safety rating from the NHTSA.
Pros and cons of insuring an Audi
Pros
High safety ratings from the NHTSA make this car more affordable to insure
Because Audis are not commonly stolen, it helps to bring down the cost of insurance
Cons
Luxury cars are more expensive to insure
Built outside the US
About the Audi brand
Audi can trace its roots back to of Cologne, Germany, where August Horch founded Horch & Cie. in 1899. After a difference of opinion with the board, August Horch left to form a second car company, but was unable to use his name because it was trademarked. Instead, he chose the Latin translation of his name. Thus "horch" became "audi."
Today, Audi's four rings symbolize the amalgamation of four motor-vehicle manufacturers in 1932: Audi, DKW, Horch and Wanderer. These four auto companies joined forces and became known as Auto Union AG. Eventually becoming the company we know today, Audi is now one of Germany's oldest-established automobile manufacturers.
What's Audi MMI?
The Audi MMI (multi media interface) operating system allows drivers to manage a slew of systems, including entertainment, navigation, ride dynamics and the interior. Audi refers to it as the "nerve center." With Audi MMI you can play a song, make a phone call, get directions and much more.
Audi competitors
Looking for other car manufacturers?
Bottom line
Audi's a luxury car brand that offers safe, reliable cars that are somewhat more expensive to insure than average. You can save on insuring an Audi by shopping around to find the best car insurance for you.
Get the cheapest quotes
Compare car insurance companies near you.
Your information is secure.
Frequently asked questions