Finder is committed to editorial independence. While we receive compensation when you click links to partners, they do not influence our opinions or reviews. Learn how we make money.
Toyota insurance rates
Compare car insurance for Toyotas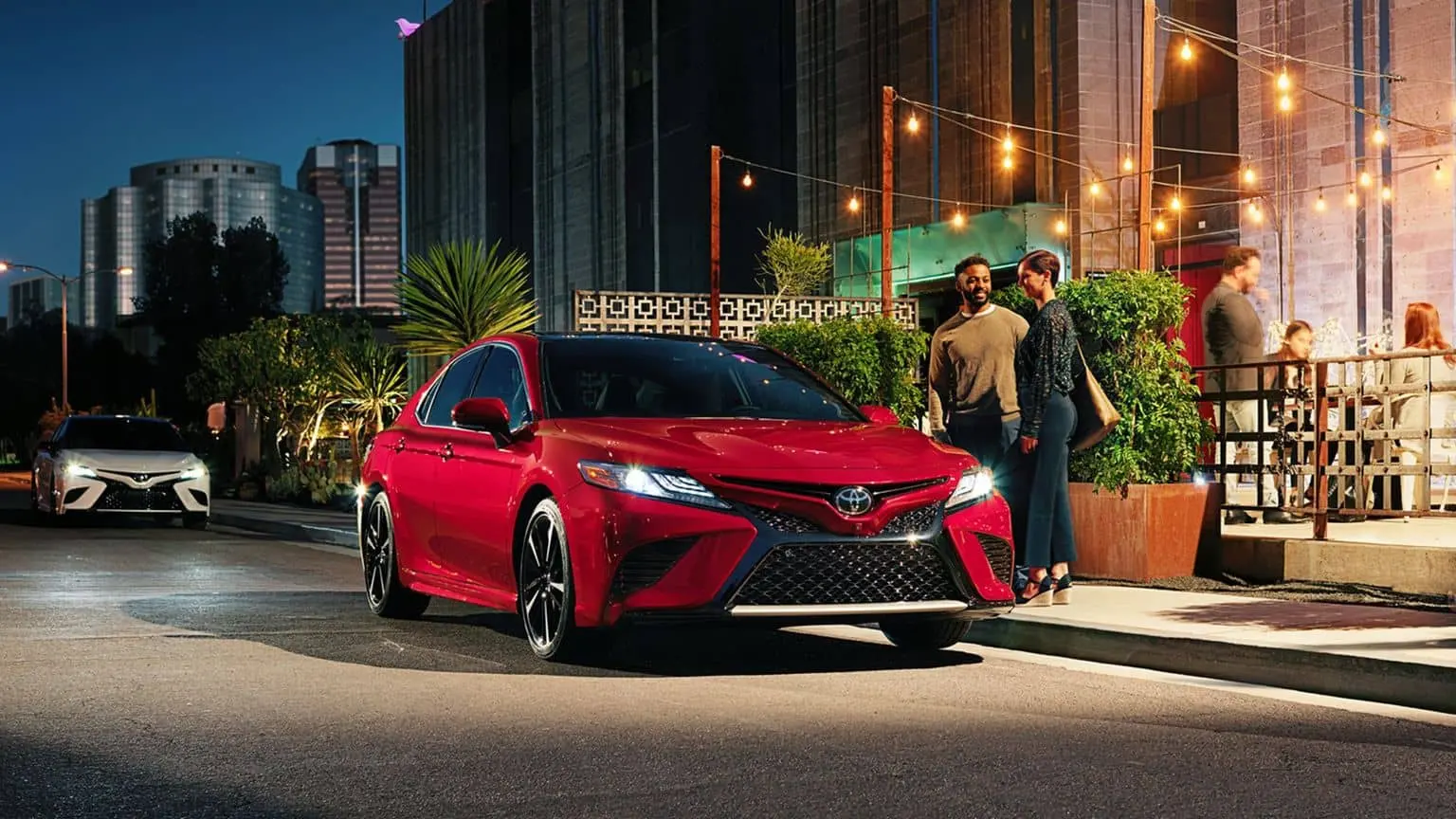 Compare car insurance quotes
Enter your ZIP code below and click Compare to see the cheapest rates in your area.
The average insurance cost for a Toyota across all models is $185 a month, or $2,220 a year. You might be surprised by those figures, which are similar to the averages for brands like Land Rover or Volkswagen. Toyota parts are easy to come by, and the manufacturer scores great safety ratings — both of which cut down on insurance costs. However, car thieves often target Toyotas, especially the popular Camry and Corolla, which can make car insurance more expensive overall.
Find your Toyota model
Get car insurance rates for your Toyota
How much does it cost to insure a Toyota?
Insurance companies look at several car-related factors when determining the cost of insurance, including the car's safety ratings, its likelihood of being stolen, and replacement costs and overall damage susceptibility.
Toyotas do well in safety test and aren't costly to repair or replace, but they are often targeted by thieves, which increases the cost of insurance.
Other factors that affect the cost of insurance include the model, mileage and trim package. Personal factors like your driving history, credit score and age also play roles.
Toyota car insurance rates by model
| Model | Monthly insurance rate | Base car price |
| --- | --- | --- |
| 4runner | $227.00 | $34,210 |
| Avalon | $170.00 | $33,300 |
| Camry | $175.00 | $23,070 |
| Corolla | $179.00 | $18,500 |
| Highlander | $227.00 | $30,630 |
| Land Cruiser | $162.00 | $84,775 |
| Mirai | $220.00 | $57,500 |
| Prius | $177.00 | $23,475 |
| Prius C | $220.00 | $20,150 |
| Prius Prime | $220.00 | $27,100 |
| Prius V | $167.00 | $26,675 |
| RAV4 | $167.00 | $24,410 |
| RAV4 Hybrid | $220.00 | $29,030 |
| Sequoia | $157.00 | $45,560 |
| Sienna | $149.00 | $29,750 |
| Tacoma | $142.00 | $29,750 |
| Tundra | $135.00 | $30,120 |
| Yaris | $181.00 | $15,250 |
| Yaris iA | $220.00 | $15,950 |
Toyota roadside assistance
New Toyotas get free roadside assistance for up to 2 years with no mileage restrictions. The Toyota roadside assistance service includes:
Towing up to 25 miles to the nearest Toyota dealership or the nearest Toyota dealer of your choice within 25 miles
Battery jump start
Flat tire change if you have a spare
Gas delivery if you run out of fuel, including 2 gallons of gas or 5 gallons of diesel
Lockout if you lost your key
To use Toyota roadside assistance, call Toyota's 24/7 roadside hotline at 1-800-444-4195 or use the Toyota Owners app. If you have the Enhanced Roadside Assistance feature on Toyota's Safety Connect, your vehicle's location will be sent automatically to Toyota when you use the SOS button.
New Toyota drivers can skip adding this coverage to a car insurance policy. Drivers with older Toyotas that no longer have roadside warranty coverage can add on roadside assistance to your car insurance policy to benefit from roadside help when you need it.
Pros and cons of insuring a Toyota
Pros
Great safety ratings
Cheap to repair or replace
About the Toyota brand
Toyota was created in 1933 under the Toyoda Automatic Loom Works umbrella. The Toyota Group still operates in the textile space today, although most consumers know it as a car manufacturer.
Toyota consistently ranks as the largest automobile producer in the world, buoyed by ever-popular models like the Camry and Corolla.
What's Toyota Entune?
Entune is Toyota's multimedia system. Features include an app suite, hands-free calling and navigation. With Entune drivers can get updates on their vehicle's health, lock and unlock the doors remotely, and connect up to five devices to Wi-Fi.
Toyota car facts
Toyotas are excellent picks if you want a safe ride: The manufacturer's vehicles generally score good safety ratings from the Insurance Institute for Highway Safety (IIHS). As you might imagine, this helps lower insurance premiums.
On the flip side, Toyotas are often targeted by car thieves. Two of the manufacturer's models, the Camry and Corolla, are on the National Insurance Crime Bureau's "Hot Wheels" list of the 10 most-stolen vehicles in the US. This theft data drives up insurance premiums.
Though insurance might be expensive, you can find a Toyota for a great price. 2018 models start at affordable MSRPs: $23,495 for a Camry, $24,410 for a RAV4 and just $18,550 for a Corolla.
Lexus is a sub-brand of Toyota, and some cars have been released under both brands. For example, the Lexus GS was sold in the 90s as the Toyota Aristo in Japan.
Toyota competitors
Looking for other car brands like Toyota? Compare all car makes
Bottom line
Because of the high theft rate of some Toyota models, you might pay more for insurance. But Toyotas' good safety ratings help to temper costs. To find the best rates, compare all your car insurance options.
Get the cheapest quotes
Compare car insurance companies near you.
Your information is secure.
Frequently asked questions about Toyota insurance
More guides on Finder