Finder may earn compensation from partners, but editorial opinions are our own. Advertiser Disclosure
5 best second-chance checking accounts for 2021
Our top picks for second chance banking if you have poor credit or a troubled financial past.
The best second-chance checking account helps you gain financial ground if you have bad credit or no credit. The problem is, most second-chance checking accounts have unavoidable monthly fees that do more harm than good.
For our best list, we researched over 170 checking accounts to find second chance banking options with low monthly fees and small opening deposits because these features will help you avoid problems you might have experienced with banks in the past, like bounced checks, overdraft charges and negative balances. We then considered other factors like accessibility, overdraft protection and account perks to pinpoint which ones will help you get your financial life back on track.
What's changed in 2021?
We removed BBVA Easy Checking from our list because there's no way to avoid the $13.95 monthly fee. We felt that this fee is too high and may do more harm than good as you try to improve your banking record. We added Varo Bank checking to our list because it has no fees and perks that may help you financially, such as early paydays and an optional savings account. We also added GO2bank to our list because you can waive the $5 monthly fee with direct deposits.
5 best second-chance checking accounts
Best second-chance checking accounts
Wondering what banks offer second chance checking accounts? Here are five of the best checking accounts for bad credit or no credit.
Wells Fargo waives the $10 monthly fee for this second-chance checking account if you meet a transaction, deposit or balance requirement. The minimum opening deposit is $25, and the account is available in all 39 states where a Wells Fargo branch is located, plus Washington, D.C.
APY
N/A
Fee
$10

per month

Minimum deposit to open
$25
Read review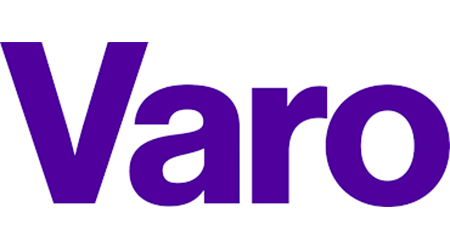 Varo Bank doesn't use reports from ChexSystems, so you can open this account even if you have a poor banking history. It features no monthly fees or minimum deposit requirements, early paydays and free access to a network of 55,000+ ATMs.
APY
N/A
Fee
$0

per month

Minimum deposit to open
$0
Read review
GO2bank from Green Dot is a mobile checking account offering some interesting perks. You'll get access to early paychecks, as well as 7% cash back on e-gift card purchases and an optional savings account that earns up to 1% interest a year.
Peoples Cash Solutions Second Chance Checking
Finder rating 2.6 / 5 ★★★★★
The Cash Solutions second-chance checking account is open to anyone with a past ChexSystems denial. Open your account with a $30 deposit and pay a $4.95 monthly fee to deposit cash, pay bills online and access worldwide ATMs.
APY
N/A
Fee
$4.95

per month

Minimum deposit to open
$30
How to choose the best second-chance checking account
When deciding which to choose, look for some or all of the following features:
Low opening deposits. Find an account that supports your budget out the gate.
Minimal fees. Look for an account with low or no monthly maintenance fees. Some banks waive fees if you enroll in direct deposit or keep their balance above a stated minimum.
Extra features. Strong accounts that offer ATM access, autopay and mobile banking will offer easier everyday banking in the long run.
High spending limits. To cover the perceived risk of taking on those with a less-than-perfect financial past, banks often set spending caps that could limit your account's flexibility.
Account upgrade eligibility. Many second-chance checking accounts will allow you to upgrade to a stronger account with more benefits after your account is in good standing for a specified period, typically 12 months. These benefits can include no monthly maintenance fees or spending limits.
Second chance banking options. Many big-name banks choose not to offer second-chance bank accounts. Shop around local credit unions or smaller banks, which are often more willing to meet members where they are.
What are the pros and cons of second-chance checking accounts?
Second-chance checking accounts help you develop good money management skills that keep your future bank accounts out of the red. They have these pros and cons:
Pros
Avoid overdraft fees. These accounts help you avoid costly overdraft fees by automatically declining any transactions that would bring your account below $0.
Cheaper than prepaid cards. Despite having unavoidable monthly fees, second-chance checking accounts are often a cheaper alternative to prepaid debit cards.
Upgrades available. Most banks let you upgrade your second-chance checking account to a regular checking account once you've built up six to 12 months of good banking history.
Cons
Unavoidable fees. The monthly fees associated with your second-chance checking account are usually unavoidable, unlike other checking options.
Low spending limits. Be prepared to have lower daily spending and withdrawal limits than you would with a regular checking account.
Can't apply for directly. Most banks only offer you a second-chance checking account once you've applied for a regular checking account and been denied.
What is a second-chance checking account?
Second-chance checking accounts are deposit accounts designed specifically for those who have a bad banking history or negative marks on their ChexSystems report. These accounts typically have restrictive features that help you rebuild your banking history and get back on track financially.
What is ChexSystems?
ChexSystems is a credit reporting agency focused on deposit accounts — like savings and checking accounts. Similar to the major credit bureaus, it gathers the details of your banking history in a report that financial institutions review before approving you for accounts.
Your ChexSystems reports can include any unpaid fees, negative balances, bounced checks and fraudulent activity over the most recent five years. Also like the credit bureaus, ChexSystems is required to provide you with one free copy of your report each year.
Second-chance checking account alternatives
If you're not keen on opening a second-chance checking account, here are some alternatives to consider.
Prepaid cards. Prepaid cards don't have credit checks, so they're ideal for those with no credit or bad credit. You also can't overdraft on your account. Most have monthly fees attached, but the best prepaid cards give you ways to reduce or eliminate this fee completely.
Bottom Line
If past financial mistakes have made it difficult for you to open a new checking account, there's still hope. There are several quality banks out there that offer second-chance checking accounts for those who have endured bankruptcy, bad credit and issues with ChexSystems.
Compare your bank account options to find the right account for your needs.