Finder is committed to editorial independence. While we receive compensation when you click links to partners, they do not influence our opinions or reviews. Learn how we make money.
Best mortgage refinance lenders
Compare your options to find the best terms for your new financial goals.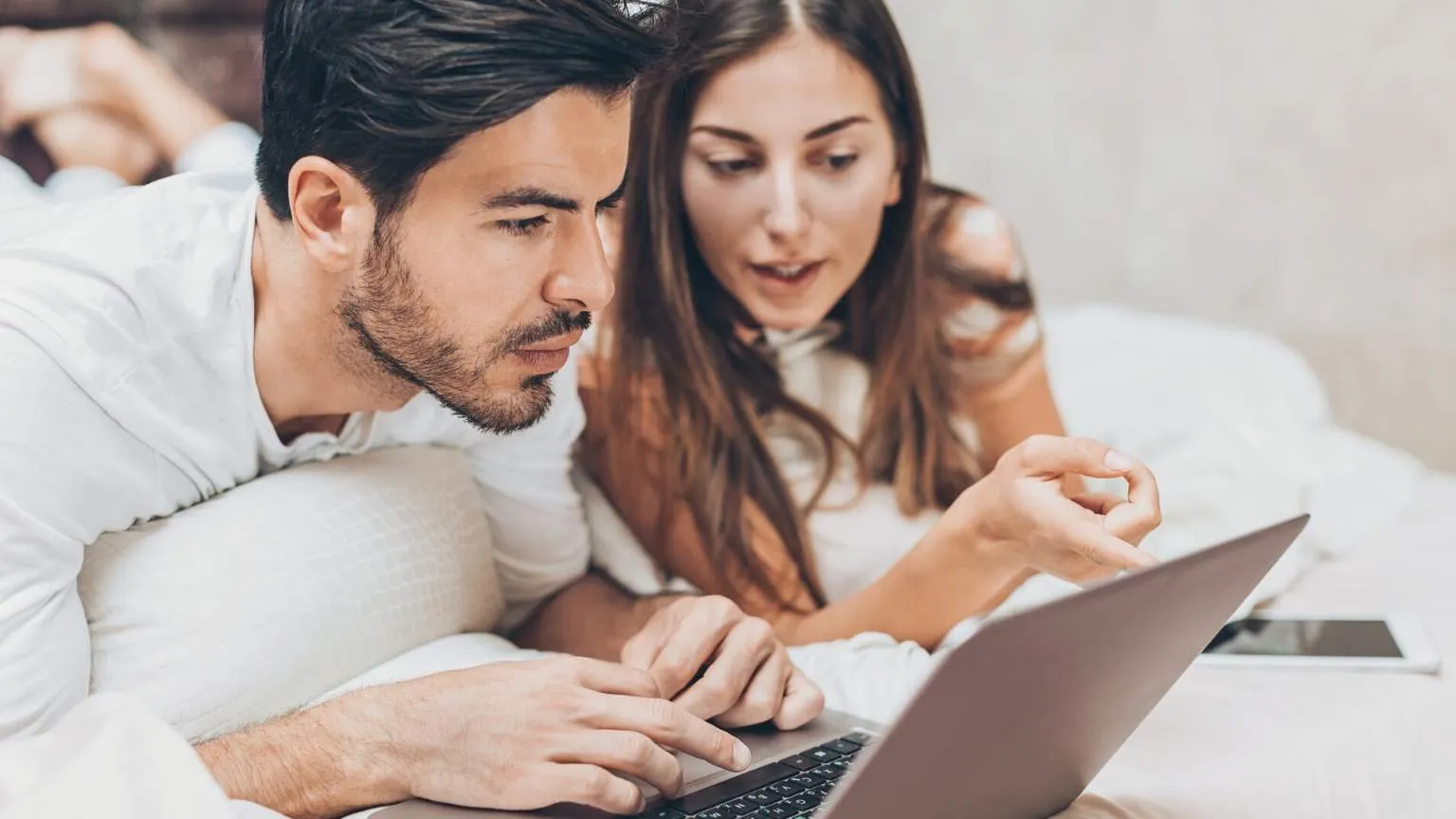 When you're ready to refinance your mortgage, it may be tempting to use the bank that financed your original loan. But your life, circumstances and options have changed. Finding a lender that can meet your needs makes a big difference.
Best mortgage refinance lenders
How we picked the best lenders
To choose the best lenders for this list, we considered the products and loan amounts offered, eligibility requirements, fees and the lender's online availability. We also looked at customer reviews from the Better Business Bureau (BBB) and Trustpilot, as well as J.D. Power customer satisfaction rankings wherever possible.
Best overall
Better.com
There's no shortage of mortgage lenders able to refinance your loan. But among them all, Better is the best. Better's refinance rates tend to be the same or lower than many other major mortgage companies, and it doesn't charge fees for application or origination. And even if you manage to find a more attractive deal elsewhere, Better will match the offer or give you $100.
Speedy preapproval process. You can get preapproved for a Better mortgage in three minutes.
Intuitive and online. The mortgage application is entirely online, but you can call for help if needed.
Fewer fees.. Better doesn't charge application fees or origination fees like many other lenders do.
Not available in all states. As of September 2020, Better is not licensed to issue mortgages in Hawaii, Massachusetts, Minnesota, Nevada, New Hampshire, Vermont or Virginia.
No brick-and-mortar branches. Better is an online-only lender, meaning you can't speak to a loan officer face-to-face if that's important to you.
Some loan types aren't available. Better doesn't offer VA or USDA loans, nor does this lender provide mortgages for modular homes, mixed-use properties, co-ops or multi-family homes.
No home-equity loans or lines of credit.. This lender doesn't offer home equity loans or HELOCs.
Loan types

Purchase, Refinance, Jumbo, FHA

Minimum credit score

680 for refinances
620 for all other loans

Minimum down payment

3%

States available

Not available in: HI, MA, MN, NV, NH, VT, VA

Fees

Better earns revenue by originating your mortgage — not by charging fees for commissions or service.
Best for military members
Veterans United
According to the Department of Veterans Affairs, Veterans United has been the top VA lender for the last four years. The lender is accredited by the BBB with an A+ rating and slightly shy of a 5-star rating from over 1,200 customer reviews as of August 2020. Veterans United does equally well with customers on Trustpilot, earning 4.9 stars with over 5,300 reviews.
Offers both a streamline refinance and cash-out option
Focused on military loans, but offers conventional and other government-backed loans
Get an online quote or pre-approval in minutes
Not ideal for lenders with poor credit.
Limited branch locations in only 18 states
No home equity loans or lines of credit (HELOCs) available
Loan types

VA, USDA, FHA, Refinance, Conventional

Minimum credit score

Conventional: 660
VA: 620

Minimum down payment

0%

States available

Available in all states

Fees

VA funding fees between 1.25% and 3.3%, plus 1% origination fee.

Others: Closing costs, and third-party fees for appraisal, recording and your credit report.

Best for customer satisfaction
Fairway Independent
Fairway took second place to Quicken Loans in J.D. Power's 2019 customer satisfaction rankings. The company has been accredited with the BBB for 24 years and has an A+ rating and an average 5-star rating from over 1,800 customer reviews as of August 2020. Trustpilot has no reviews for Fairway Independent, but Zillow has over 23,000 reviews for the lender with an average of 4.97 stars.
Apply online and through the mobile app
Offers several refinancing options
High customer ratings
Rates or fees aren't available on the website
HELOC loans not available
Performs a hard credit check as part of the application process
Loan types

Conventional, Refinance, Jumbo, FHA, VA, USDA

Minimum credit score

Conventional: 620
VA: 580
FHA: 580

States available

Available in all states

Fees

No information available without applying
Best for low lender's fees
Better.com
Better charges no lender's fees, and the company also offers a better price guarantee. They'll match any valid competitor's offer and beat them by at least $100 — or Better will pay you the $100. The company is accredited with an A+ rating the BBB and has a 4-star rating with 384 customer reviews as of August 2020.
Fully online application process
On-demand rate lock
No origination or application fees
Only available in 43 states
Lacks online customer reviews
No HELOCs or second mortgages available
Loan types

Purchase, Refinance, Jumbo, FHA

Minimum credit score

680 for refinances
620 for all other loans

Minimum down payment

3%

States available

Not available in: HI, MA, MN, NV, NH, VT, VA

Fees

Better earns revenue by originating your mortgage — not by charging fees for commissions or service.
Best for online experience
NBKC Bank
Your NBKC online experience can start before you even apply, with a calculator that allows you to explore both your conventional mortgage and refinance rates—including lender fees—without entering any personal contact information. You can apply fully online and track your application to see where you are in the process. As of August 2020, the lender is accredited with the BBB with an A+ rating, and receives high customer satisfaction with just shy of a 5-star rating from 350 reviews on BBB and over 9,000 reviews on Zillow.
Easy online application with e-signing or overnight delivery
Offers VA and FHA options in all 50 states
Online calculator to estimate rates and fees
Only offers home equity loans in the Kansas City area
No bank branches outside Kansas City
No cash-out refinancing
| | |
| --- | --- |
| Loan types | Conventional, Refinance, VA, FHA, Home equity (limited availability) |
| Minimum credit score | 620 |
| Minimum down payment | 3% |
| States available | Available in all states |
| Fees | NBKC offers VA home loans with no lender, processing, origination or underwriting fees, with competitive rates in all 50 states. The exact mortgage rates you receive will depend on your down payment and credit score. 0% down payment for VA loans |
Best for home equity lines of credit (HELOCs)
SunTrust
This lender offers a lot of flexibility on its HELOC loans. With SunTrust, you can convert all or parts of your variable-rate loan into a fixed rate option at any time during the 10-year draw period. Additionally, you can choose the repayment term, from 60 to 240 months, which allows you flexibility in the size of your payments as well.
Use its online calculator to get rate estimates, and get preapproved for a loan quote. Fill out an application online or on the phone. Preapproval for HELOCs can take from 30 to 35 days to close.
SunTrust has recently merged with BB&T Bank to form Truist Bank and is in the process of rebranding.

No origination fee
Waives closing costs on HELOCs for accounts open longer than three years
Interest reduction for existing bank customers
Website available in Spanish and English
Flexible terms
Loans not available in all states
Bank branches limited to 11 states in the Southeastern US
Loan types

Purchase, Refinance, Jumbo, FHA, USDA, VA, HELOC

Minimum credit score

620

Minimum down payment

3%

States available

Not available in: AK, AZ, HI, OR

Fees

Expect fees to include appraisal fees, title charges, closing fees and state taxes.

Ask your loan consultant for the specific fees associated with your pending loan, and keep an eye out for additional fees in your loan documentation.
How to choose the best mortgage refinance lender
If you're still not sure that one of the lenders above is right for you, consider the following tips to help you find the best fit:
Know your credit score. Above all others, this number determines your eligibility for a loan, which lenders you can work with and the terms that lender will offer.
Know what fits your lifestyle. Decide if you prefer a local, nonprofit credit union or if you need everything online.
Shop for a good rate. When you compare your options, look at interest rates, loan terms and fees.
See what other borrowers have to say. Take the time to read through reviews to get insight on potential problems.
Alternatives to mortgage refinancing
If in all of your research, you've decided that refinancing your loan isn't the right choice, but you still want to make some changes, you have some other options.
Mortgage recast. If you're able, pay a large sum towards your principal payment, and your lender can recast, or recalculate your mortgage payments. Not all lenders provide this service, but using a recast doesn't extend the term of your loan and can help you remove the PMI portion of your payment.
Loan modification. Sometimes changing the existing terms of your loan is all you need. And if you can prove that you can't afford to continue your payments as they are, your bank may work with you to modify the loan.
Home equity line of credit (HELOC). If you like the current terms of your loan, but you need some cash, you may consider taking out a line of credit against your home's equity. It's less expensive than a full cash-out refinance, and you can do whatever you want with the money.
Lender response to COVID-19 and the CARES Act
In response to the coronavirus pandemic, Congress passed the CARES Act, which in part provides mortgage relief for homeowners who are facing financial struggles, whether it's directly or indirectly related to the pandemic emergency.
Lenders of federally backed mortgages must provide up to two 180-day periods of forbearance on your loan, which means you can pause or reduce your mortgage payments during that time. Additionally, lenders aren't allowed to charge additional fees, penalties or interest on the months you missed, and the bank cannot start foreclosure proceedings against your property.
To start your forbearance, all you have to do is apply with your lender and affirm that your financial hardship is in some way related to COVID-19. No other documentation is required under the law.
But you do still owe the payments once the forbearance is over. Lenders are starting to put in place various ways for you to pay back the payments you missed while you resume paying your mortgage, such as a payment plan, loan modification or a deferral of your balance, which could result in a balloon payment at the end of your loan. But the options you have depend on your lender.
Bottom line
Matching the right lender to your current circumstances and refinancing needs is the best way to ensure you not only get the best terms, but the best loan for you. And with so many lenders to choose from, it's important to do careful research, which can include learning more about mortgage refinancing.
Home loans ratings
★★★★★ — Excellent
★★★★★ — Good
★★★★★ — Average
★★★★★ — Subpar
★★★★★ — Poor
We analyze top home loan providers and rate them one to five stars based on factors that are most important to you. These factors include: rates and fees, product selection and borrower experience.
Read the full methodology of how we rate home loan providers.