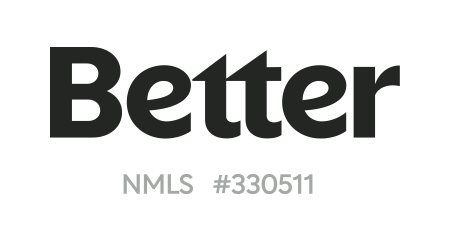 There's no shortage of mortgage lenders able to refinance your loan. But among them all, Better is the best. Better's refinance rates tend to be the same or lower than many other major mortgage companies, and it doesn't charge fees for application or origination. And even if you manage to find a more attractive deal elsewhere, Better will match the offer or give you $100.
Pros
Speedy preapproval process. You can get preapproved for a Better mortgage in three minutes.
Intuitive and online. The mortgage application is entirely online, but you can call for help if needed.
Fewer fees.. Better doesn't charge application fees or origination fees like many other lenders do.
Cons
Not available in all states. As of September 2020, Better is not licensed to issue mortgages in Hawaii, Massachusetts, Minnesota, Nevada, New Hampshire, Vermont or Virginia.
No brick-and-mortar branches. Better is an online-only lender, meaning you can't speak to a loan officer face-to-face if that's important to you.
Some loan types aren't available. Better doesn't offer VA or USDA loans, nor does this lender provide mortgages for modular homes, mixed-use properties, co-ops or multi-family homes.
No home-equity loans or lines of credit.. This lender doesn't offer home equity loans or HELOCs.
Minimum credit score
Refinance: 680
All other loans: 620
Read Review