Finder is committed to editorial independence. While we receive compensation when you click links to partners, they do not influence our opinions or reviews. Learn how we make money.
Compare Comerica banking products: Savings, Checking, and CDs
Banking and financial services for personal and business use in five states.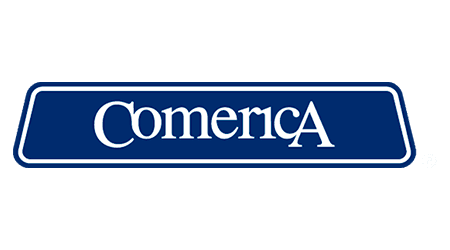 Comerica offers a large variety of personal and business banking products that should fit almost anyone's needs. It provides waivers for monthly maintenance fees, online and mobile banking, as well as a host of business and international banking options. But if you're looking for the strongest APYs, you'll have to look elsewhere.
What banking products does Comerica offer?
Comerica offers both personal and business banking, in addition to many additional services.
Personal banking
Business banking
Where does Comerica have branches?
Texas
Arizona
California
Florida
Michigan
How does Comerica compare to other banks or services?
Comerica is the 41st largest bank in the United States and holds over $71 billion in assets across its 591 branches. It's the largest commercial bank that has its headquarters in Texas.
While Comerica is significantly smaller than the largest US banks, it has branches across the nation and provides a full range of financial services for both personal and business needs.
Checking accounts
Pros
Opening deposits. Most checking accounts require a $50 minimum deposit to get started. While this is on par with other checking accounts, some banks let you get started with as little as $0.
Interest-bearing options. Aside from the Access Checking account, all other personal accounts earn interest. Albeit rates are lower than what you'll find elsewhere.
Discounts. Comerica checking account holders get access to other perks like loan discounts.
Cons
High monthly minimums. Comerica waives monthly fees — but only when you maintain a minimum daily balance of $1,000 to $50,000 depending on the account. With minimum balance requirements this high, it may be hard to avoid the monthly fee.
Bill pay fees. Most banks offer online bill pay for free, no strings attached. But Comerica requires you have direct deposit set up to avoid the $6.95 monthly fee for this service.
Savings accounts
Pros
Low minimum deposits. You only need $50 to open a savings account, which is on par with other banks.
ATM card. Unlike other banks, most of Comerica's savings accounts come with an ATM card, so you can withdraw cash on the go wherever you need to.
Recurring transfers. You can set up automatic transfers between any of your accounts, making it easier to save money each month in a savings account.
Cons
Low rates. Despite offering high yield accounts, Comerica's basic accounts have low interest rates, starting at 0.01%.
Monthly maintenance fees. Every savings account has an associated monthly fee — though Comerica waives them if you have a qualifying Comerica checking account or when you meet certain minimum balance requirements.
CDs
Pros
Fixed and flexible rate options. Most CDs have fixed rates, but Comerica gives you the option of opening a one-year, flexible rate CD, which could be a good option if you think rates may go up in the near future.
Many term options. Fixed-rate CD terms start at 7 days and go up to 10 years, giving you the ultimate flexibility to choose a term that's right for you.
Interest rate bonus. You may be eligible for a special relationship APY if you have a Comerica checking account.
Cons
Low rates. Interest rates for CDs range from 0.01% to 0.25%, which doesn't even come close to what you could earn with the competition.
Opening deposit. You'll need at least $1,000 to open a fixed or variable rate CD. While this is average, some banks let you open a CD with $500 or less.
Can't open in person. You must visit a branch to open a Comerica CD.
Overall banking
Pros
Account options. Comerica offers a wide range of personal and business banking options, making it a good fit whether you're looking for daily banking, savings and investments or complex business accounts.
Online banking. Comerica has an easy-to-use online banking platform with no monthly fees. If you use direct deposit, it also waives the fees to use its Web Bill Pay service.
Cons
Customer reviews. Many banks suffer from negative online reviews, and Comerica is one of them.
Limited in-person banking. Comerica only has branches in five states, so you may be limited to online support if you live outside of this service area.
What do regulators and customers say?
Comerica is accredited with the Better Business Bureau and has an A+ rating with it. It's a member of the FDIC and has a mostly Outstanding rating from the CRA. A few locations hold a Satisfactory rating, while one location in Boca Raton holds a Needs to Improve rating.Comerica has a 6.1 TrustScore on Trustpilot, with only one 3- out of 5-star review on the site. There are over 1.3 million complaints related to Comerica on the Consumer Financial Protection Bureau's website, most of which are related to its banking services.
Comerica's customer service
Comerica divides its customer service numbers into time zones.
| | | |
| --- | --- | --- |
| Eastern | 800-266-3742 | 8 a.m. to 8 p.m. weekdays |
| Central | 800-925-2160 | 8 a.m. to 8 p.m. weekdays |
| Mountain/Pacific | 800-522-2265 | 8 a.m. to 6 p.m. weekdays |
| Hearing impaired | 800-822-6546 | 8 a.m. to 8 p.m. ET weekdays |
It also offers a 24/7 interactive voice response system where you can check account balances, transfer funds, report lost cards, reset your password and report fraud.
Compare Comerica to the competition
If you're looking for a bank with higher interest rates, use the table to compare accounts from other institutions.
Bottom line
Comerica offers almost every financial product and service imaginable. This wide variety of banking and financial options can provide a useful one-stop shop for your financial needs.
However, it doesn't receive the highest marks for customer service and higher APYs can be found elsewhere.
Compare all of your options
before deciding on a bank.
Frequently asked questions.
Read more on this topic