Finder is committed to editorial independence. While we receive compensation when you click links to partners, they do not influence our opinions or reviews. Learn how we make money.
Compare Charles Schwab banking products: Savings and Checking
Competitive rates and seamless transition between banking and investing.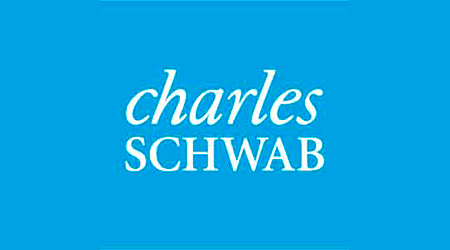 Charles Schwab was founded as a brokerage firm in 1963, but the company didn't extend into banking until 2003. And its investing priorities reign true today, with checking and savings accounts best positioned for customers looking to keep cash close to their portfolios.
What banking products does Charles Schwab offer?
Charles Schwab offers a tight product selection, with just one checking and one savings account to choose from. Both feature no monthly fees or required minimum balances, and using ATMs anywhere in the world is free.
High Yield Investor Checking Account. Grow your cash, albeit slowly, with 0.03% APY on your account balance. You must open a Schwab One brokerage account, which protects you against overdrafts. Use your debit card to pay no fees on foreign transactions.
High Yield Investor Savings Account. Expect an APY of 0.05%, with no initial minimum deposit required. It's FDIC insured up to $250,000, and you can set it up for direct deposit.
Investing. A main business for Charles Schwab and why it was founded, investing services cover mutual funds, ETFs, bonds, CDs and estate planning.
Pledged Asset Line. Pledge your assets to fund a flexible, convenient-to-access credit line — no application or setup fees required.
Home loans. Purchase a home, refinance your mortgage or get a home equity line of credit. Charles Schwab partners with Quicken Loans for competitive online rates.
Compare Charles Schwab bank accounts
How does Charles Schwab compare to other banks or services?
Charles Schwab supports 358 branch locations nationwide, which is far fewer than banking industry giants like Wells Fargo or Bank of America. However, it ranks ninth for total number of domestic deposits. And because ATM use is free worldwide, it's convenient to withdraw cash wherever you land.
Checking accounts
Pros
Free ATM access worldwide. Charles Schwab offers unlimited ATM fee rebates worldwide, so you'll never have to worry about paying hidden fees.
No fees. There aren't any fees for monthly maintenance, foreign transactions, checks, stop payments and copies of checks and statements.
Free overdraft protection. Link an account to your Charles Schwab checking account and funds will automatically transfer if your balance dips below $0.
Cons
One account option. The High Yield Investor Checking account is the only checking option available at Charles Schwab.
Hard pull on credit. Unlike most banks, Charles Schwab does a hard pull on your credit when you apply for its checking account.
No foreign wire transfers. You can send and receive domestic wires, but Charles Schwab doesn't support international wires.
Savings accounts
Pros
Free ATM access. This account comes with a card that gives you free access to ATMs worldwide thanks to Charles Schwab's unlimited ATM rebates.
No minimum balance requirements. You can open this account with as little as one cent.
No excessive transaction fees. Unlike other banks, Charles Schwab won't charge you a fee if you make more than six outgoing transactions a month. But it reserves the right to convert your account to a checking account if you repeatedly go over this limit.
Cons
One account option. If you're in the market for a savings account, the only one you'll find at Charles Schwab is the High Yield Investor Savings account.
Low APY. It's advertised as a "high yield" account, but you'll only earn 0.05% APY — a rate much lower than other high-yield savings accounts.
Lengthy savings application. To open a savings account with Schwab, you must complete a 16-page application and wait for confirmation about eligibility.
CDs
Pros
Access to hundreds of CDs. Instead of being limited to the rates offered at one bank, Charles Schwab gives you access to CDs from hundreds of institutions.
No trading fees for new CDs. You won't pay any fees for newly-issued CDs. But you may pay a fee if you buy a CD on the secondary market.
Flexible term options. With Charles Schwab, CD terms range from one month to 20 years, so you're bound to find one that's right for you.
Cons
High deposit requirements. You'll need at least $1,000 to open a CD, although the exact amount varies by CD type.
Different than bank-issued CDs. Instead of paying an early withdrawal penalty, you'll sell your CD on the secondary market if you need to access your money before it matures. This could have consequences if you sell your CD for a lower rate or you need money fast.
Trading fees for secondhand CDs. If you trade your CD online, you'll pay a $1 transaction fee for every $1,000 you trade. If you do a broker-assisted trade, you'll pay $1 for every $1,000 in CDs plus a flat $25 service charge.
Overall banking
Pros
Convenient for international travel. Charles Schwab reimburses you for all ATM fees incurred, no matter what country you're in. Plus, there are no foreign transaction fees.
Good for investors. Schwab's checking account comes with a fully separate brokerage account offering $0 online equity trades — and there's no maintenance fees for either.
Quality over quantity. Although Charles Schwab has a short product selection, it's accounts have unlimited ATM refunds and no monthly fees or minimum balance requirements.
Cons
Limited banking options. If you commit to banking with Charles Schwab, you're locked into just one type of checking or savings account without much room to grow into a higher tier or change your mind about the features you need.
Brokerage account required. You must open a Charles Schwab brokerage account before you can apply for a checking or savings account.
User experience can be clunky. If you're not interested in investing, your banking experience could be bogged down with information you don't need.
Why should I open an account at Charles Schwab?
Charles Schwab is a key player in the financial biz. It offers seamless connections between banking and investments for easy deposits, transfers and overdraft protection — and your finances safe under one roof.
Other benefits of its banking services include:
What should I look out for?
Charles Schwab is known for its brokerage and trading accounts, extending into banking only so far as two online accounts.
Charles Schwab reviews and complaints
Charles Schwab isn't accredited by the Better Business Bureau, but it earns a B+ rating overall from the BBB. Some 15 lengthy customer reviews average out to only one star, but 671 reviews on Charles Schwab's website average out to 4.5 stars.
You'll find nearly 240 complaints about Schwab with the CFPB, some indicating banking errors or trouble with ATMs. But nearly all complaints show a timely response from Charles Schwab — a sign of general trustworthiness.
The FFIEC awards Charles Schwab "Outstanding" and "Satisfactory" ratings for its overall financial performance, and it's financially backed by the FDIC.
In 2019, it ranked among the Top 50 companies on Fortune's World's Most Admired Companies list, where it also ranked first for innovation.
Charles Schwab customer service
Get help with your account by calling, visiting or logging in to Charles Schwab:
Phone. Call 888-403-9000 to talk to a banking representative.
Branch. Find a branch to visit an office near you.
Live chat. Get answers 24/7 by talking with a rep online.
Online account. Log in to your account to narrow down help specific to your questions.
Compare Charles Schwab to the competition
If you're looking for something Charles Schwab doesn't offer, compare accounts from other top-rated institutions:
Bottom line
Charles Schwab offers the convenience of linking your banking accounts to an investment portfolio through a brokerage account that comes standard. If you don't like the idea of locking in to only one type of account,
compare your banking options
with other providers.
Frequently asked questions
Read more on this topic