Finder is committed to editorial independence. While we receive compensation when you click links to partners, they do not influence our opinions or reviews. Learn how we make money.
Compare whole life insurance policies
This policy lasts your entire life and builds cash value over time — but it's pricey and isn't right for everyone.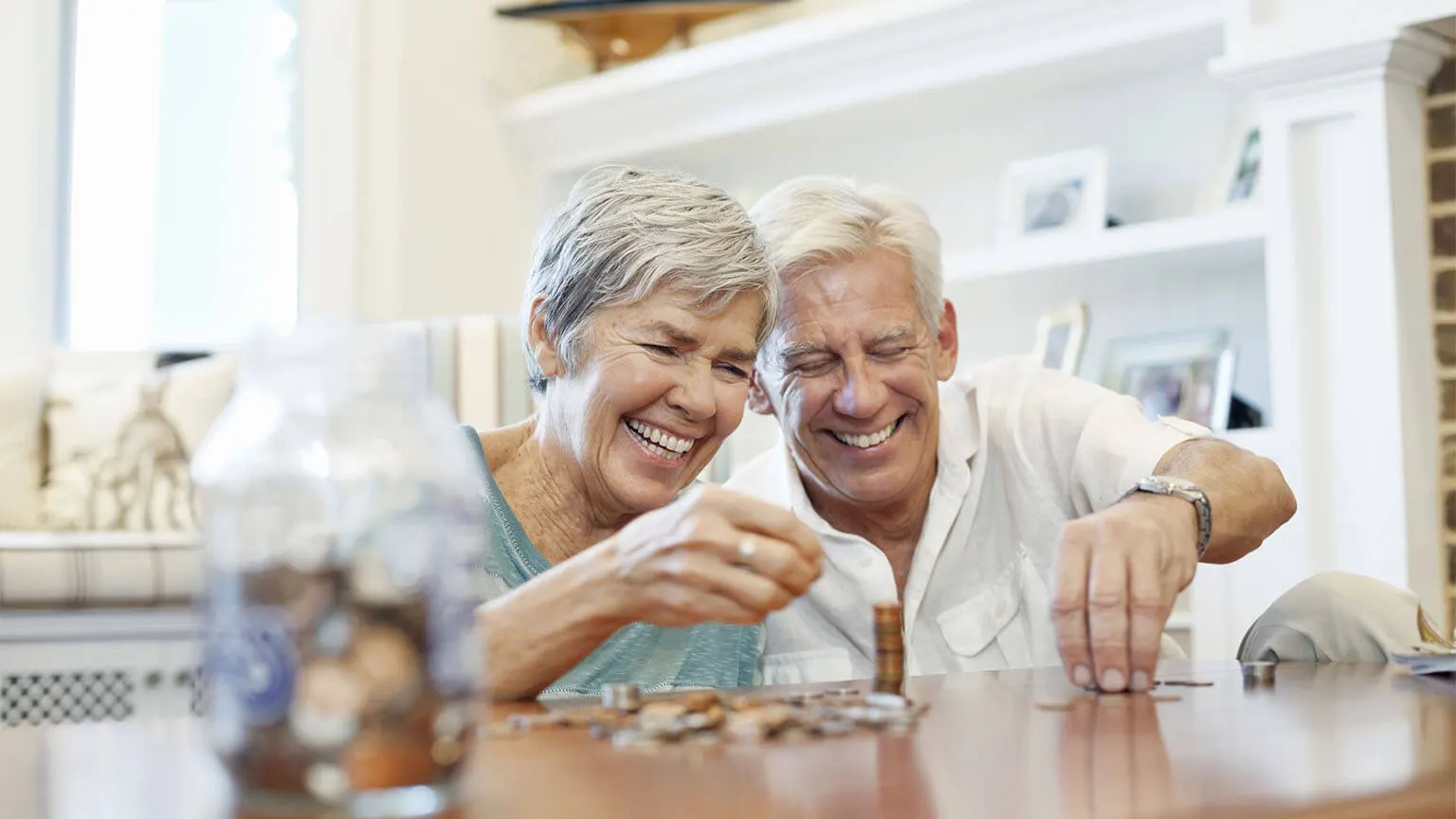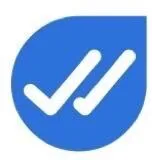 This article was fact-checked and reviewed by Andrew Flueckiger, a licensed insurance agent and Certified Insurance Counselor. Content has been updated for 2020.
Whole life insurance provides coverage for your entire life instead of a specific term. It also has a cash value component that grows over time and allows you to access money from your policy while you're alive. These benefits also make it one of the most expensive types of life insurance — and learning how to properly use the cash value can be confusing.
Compare whole life insurance quotes
What is whole life insurance?
A whole life insurance policy provides coverage that lasts your entire life, as long as you keep up with your premiums. The premiums stay the same for the life of the policy, so you'll know exactly how much you'll pay each month.
Unlike term life insurance, these policies earn cash value on a portion of your premium — and become a cash asset over time.
How does a whole life insurance policy work?
A whole life insurance policy has two components: The death benefit and the cash value.
The death benefit is guaranteed, which means your beneficiaries will receive a payout when you die. The payout is equal to the face value of the policy — so if you purchase a $250,000 policy, your insurer will pay $250,000 to your beneficiaries when you die.
The cash value of the policy earns interest over time at a fixed rate set by your insurer. Once you've accumulated enough cash value, you can start to take out loans against your policy. But any money you take out of the cash value reduces your death benefit by the same amount.
The cash value is "use it or lose it" — if you don't use it while you're alive, your beneficiaries won't receive any additional money on top of the death benefit.
How does the cash value work?
You can use the money you borrow against your policy to:
But watch out for these downsides:
The cash value is typically less than the premiums you've paid into it.
The value can be based on a fixed return or tied to a stock index.
It typically takes years to build enough cash value to pay your premiums.
You'll pay interest on a loan against your policy. And withdrawals or loans decrease the death benefit.
If you surrender the policy, your beneficiaries won't receive the death benefit.
Some whole life insurance policies have expiration dates, like when the insured turns 100 or 121 years old. In these cases, the policy expires, but your cash value is still payable.
Is whole life insurance a solid investment?
How much does whole life insurance cost?
Whole life policies typically cost six to 10 times more than term life insurance. As a young, healthy individual, you might pay between $250 to $1,000 per month for whole life, and $50 to $150 per month for term life. Whole life insurance costs more than term life for three main reasons.
Lifelong coverage. As long as you pay your premiums, you'll be covered for your entire life.
Becomes a cash asset over time. The cash value of whole life insurance policies have a guaranteed rate of return — which sets whole life apart from other, riskier permanent policies that fluctuate with the market.
Commissions. Since whole life insurance is a permanent policy, life insurance agents make more money from the sale. This is why it's important to understand what you're buying and why and also to compare rates from a handful of life insurance companies.
Is whole life insurance worth it?
If these situations apply to you, whole life insurance may be a good choice:
You have a lifelong financial dependent, like a child with special needs. A whole life insurance policy can fund a special needs trust to pay for your child's care when you're gone.
You want to be able to withdraw tax-deferred cash from your policy.
You want a guaranteed return on the cash value of your policy.
You're looking to leave your heirs money to pay estate taxes.
How do I compare whole life insurance policies?
When you're comparing carriers, take these factors into account.
Financial strength
Make sure your insurance company has the resources to pay out claims, while also helping you build wealth. Rating agencies assess the financial strength of an insurer by looking at the company's current financial situation, as well as their future outlook. The key agencies that rank financial strength typically give an A rank or better to companies that have a solid financial strength, such as:
AM Best – A- or higher
Moody's – A2 or higher
Standard & Poor – A or higher
Fitch – A or higher
Company type
Life insurance companies fall into one of two categories: mutual and public. Public life insurance companies are publicly owned and traded on the stock exchange.
Mutual life insurance companies are owned entirely by their policyholders. If the company performs well, you'll benefit from that in the form of dividends. With whole life insurance, those dividends are often invested into the cash value portion of your policy.
Rate of return
Your insurer guarantees a minimum rate of return on the cash value of your whole life policy. The higher the rate, the more cash value you'll earn.
Ask your insurer about the base growth rate, and how they calculate that number. For instance, some mutual companies will reinvest dividends into your cash value. But dividends are based on the company's profits – which aren't guaranteed. When you're looking at projections, go off the base growth rate before dividends.
Customer reputation
Consider how insurers treat customers, which includes customer experience, transparency and billing. Read reviews on sites like the Better Business Bureau, J.D. Power, TrustPilot and Finder. The BBB also records consumer complaints, and docks points when businesses fail to respond to them in a timely manner.
You can also search for an insurer's complaint ratio score with the National Association of Insurance Commissioners (NAIC). If an insurer has a score that's higher than the national median of 1, they've received more than the average number of complaints for a company its size.
The best whole life insurance companies
What are the pros and cons of whole life insurance?
Pros
Lifelong protection
Access to cash when your circumstances change
Premium remains the same throughout the life of the policy
Guaranteed death benefit
Your cash value portion will continue to grow each year with guaranteed interest earnings
Possible dividend earnings, which can be used to increase your cash value, reduce premiums, or withdrawn
Can be used to save money to fund your retirement
Cons
Premiums are much higher compared to term life insurance
Death benefit can't be changed
Coverage doesn't keep up with inflation, which means it's worth less every year
Not a good investment tool, since the interest you earn on the cash value is usually far less than other investment options
Is whole life insurance taxable?
The premiums you pay for whole life insurance and any payouts aren't taxable, according to the IRS. You're also not required to pay taxes on the accumulated cash value. That's because the premius come from after-tax money; you've already paid a tax on the income you use to pay the premiums. Howewver, any loans you take out might be taxed.
Here's a breakdown of how the policy treats taxes:
Tax-free death benefit. The money paid out to your beneficiaries won't be taxed.
Tax-free loans. If managed properly, this policy can offer the perk of tax-free loans that come out of your death benefit.
Taxed loans. If you don't manage the loan you take out properly, it can become taxable. For instance, if your policy loan lapses or is surrendered your loan could be taxed. Or, if your loan and interest combined becomes more than the actual cash value available, you'll either have to put money in or your policy will be terminated, causing the loan to be taxable.
Alternatives to whole life insurance
If whole life insurance isn't right for you, explore these options:
Term life insurance. The simplest and cheapest policy, term life insurance policies offer coverage for a set period of time, such as 15, 20, or 30 years. If you die during your term, your beneficiaries will receive a lump sum death benefit.
Universal life. Like whole life insurance, universal life insurance never expires and becomes a cash asset over time. But the payments are flexible, rather than set at a dollar amount. It's ideal for those who may have income fluctuations or can't commit to paying the same premium each month.
Variable universal life. With variable universal life coverage, you're allowed to invest the cash value of the policy in the market. The insurer will give you a range of investment choices to match your risk tolerance.
What's the difference between whole and term life insurance?
Similar to whole life insurance, term life coverage provides a lump sum death benefit in the event that the policyholder passes away while the policy is still active. Term life insurance is usually the best pick for most people because it's much cheaper, and whole life insurance isn't a powerful investment tool that many advisers claim it is.
Notable differences between whole life and term life insurance include:
| | Whole life insurance | Term life insurance |
| --- | --- | --- |
| Cost | More expensive due to the investment portion of the policy and guaranteed payout | |
| Length of coverage | Coverage for your entire life if you pay premiums | Active for the term selected when you apply |
| Features and benefits | Cash value lets you borrow funds or use as loan collateral | Ladder or combine with disability for wider coverage |
Compare whole life vs term life insurance
How do I pay my whole life insurance premiums?
With most insurers, you can opt to pay your premiums monthly, quarterly, semi-annually or annually. The premiums stay the same for the life of the policy.
Some whole life insurance policies come with a "limited pay" option, which allows you to completely pay off your premium in 10, 15, 20 or 30 years. If you choose one of those payment options, your premium will be higher — but you won't need to pay premiums for your entire life.
What happens if I stop paying premiums?
Your insurer will terminate your policy, which means you'll no longer have coverage. There is a grace period, though. It varies by state, but you'll typically have around 30 days to make up a missed payment.
During this time, your coverage stays in force — so if you die during the grace period, your beneficiaries will still receive the death benefit.
What to do if you can't pay your premiums
If you're struggling to pay your premiums, you may have options:
Reduce the face amount. Depending on your provider, you may be able to lower your policy's death benefit, which translates to a cheaper premium. You could also drop riders you don't want or need anymore.
Use your cash value. If you've built up enough cash value, you can dip into that. Just keep in mind that if you don't pay back the loan, the death benefit will be reduced. And if you withdraw too much cash, your policy could lapse.
Use your dividends. If you're with a mutual company, your whole life policy may pay dividends. You're entitled to use that money to pay your premiums.
Surrender your cash value. You'll be able to get something for your policy, but it won't be much. If you still need life insurance, term life policies tend to be significantly cheaper than whole life without the cash value component, but only offer coverage for a set period of time.
Drop your policy. If you no longer need coverage, you can let your policy lapse. However, this should be avoided, since you'll get nothing after having paid premiums for years or possibly decades. Selling or surrendering your policy will likely be a better option to recoup some of your premiums paid.
Bottom line
Life insurance is a serious matter, so it's important that you give it the proper attention. When you know about all of the different policies on the market, you can narrow down which one will work best for your situation. To get the most competitive rates possible with the most flexible policy, reach out to a few choice providers and compare whole life insurance policies.