How to create a stocks and shares ISA portfolio
Find out how you can create the best possible stock and shares ISA investment portfolio to suit your individual investing goals.
If you're looking to build wealth in the most tax-efficient way possible – creating an individual stocks and shares ISA portfolio that suits your goals and needs is a step in the right direction.
We're going to explain what you should think about when organising your investments. And, how to design the best stocks and share portfolio that meets your personal investing style.
What is a stocks and shares ISA portfolio?
This is your tax-efficient account that holds all your investments together in one place. The ISA itself is your account and then your portfolio will be made up of the investments that you hold within the tax wrapper.
S&S ISAs come with some fantastic benefits, protecting your investment income and gains from capital gains and dividend tax. If you're a UK investor, it's well worth using a stocks and shares ISA because it will allow you to create more wealth for yourself over the long term, reducing your tax responsibilities. This also means less paperwork as you don't have to report your ISA portfolio investments to HMRC.
Types of stocks and shares ISA portfolios
One of the best things about stocks and shares ISA accounts is the flexibility. If you pick the right platform, the investment possibilities for your portfolio are limitless. Well, not literally but there's a lot of choice. The great thing about all of the options is that you can create a stocks and shares ISA portfolio that reflects your personal style of investing.
Here are a few examples of S&S ISA portfolios to give you an idea how it might look based on different risk profiles:
Low risk
30% Equities – blue-chip stocks, broad market index funds like the FTSE 100, dividend stocks.
70% Low-risk assets – government bonds, property, cash.
Medium risk
50% Equites – same as above but also include some more growth-focused options like growth stocks and perhaps some actively managed investment trusts.
50% Lower-risk assets – same as above but also some corporate bonds and perhaps something like a REIT (Real Estate Investment Trust).
High risk
70% Equities – including all of the above plus investments from both developed and emerging markets, along with perhaps some small cap stocks, tech stocks, or higher-risk thematic ETFs or investment trusts.
30% Other assets – including all of the above plus some commodity exposure and riskier higher-yield bonds.
Typically, the higher the risk, the great the potential reward. But, this can also work in the opposite direction. Opting for a riskier portfolio can lead to greater losses. It's all about finding the right balance. Whichever way you decide to invest, keeping a long-term mindset is the best possible way to improve your odds of being successful.
How to build a stocks and shares ISA portfolio
Here are some straightforward steps you can follow to get yourself set up with an account and create the best stocks and shares ISA portfolio for your individual needs as an investor:
Think about your goals: your first step is to consider what you want to achieve with your investments. This may depend partly on your age or stage of life. But you should also take some time to think about whether you're looking for growth or a regular income.
Understand your appetite for risk: once you've thought about your overall goals and what you want from your portfolio, the next step is to become comfortable with your risk appetite. This is a completely personal choice and there's no 'right' level of risk for everyone.
Research investments: now that you have a better understanding of your own investing style, it's time to research different types of investments to hold in your stocks and shares ISA portfolio that meet your needs.
Decide an approach: if you don't want to pick your own investments with a DIY approach, you can always consider a stocks and shares ISA robo-advisor. These platforms will build and manage a portfolio for you based on your risk profile.
Choose an ISA provider: after deciding what sort of investments you want in your stocks and shares ISA portfolio, you need to find an investment platform that gives you access to all the options you want (ideally a brokerage with low fees to keep your costs down).
Invest and monitor: you can start investing into your stocks and shares ISA portfolio with a lump sum or regular payments (within your £20,000 yearly allowance). Make sure you remember to stay diversified and occasionally monitor your portfolio to keep on track.
Can I copy somebody else's stocks and shares ISA portfolio?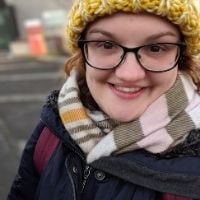 Yes, this is possible. But realistically, your portfolio should be reflective of your own personal investing needs. It's likely that other investors will lead a different lifestyle to you, have different goals, and have their own attitude towards risk.
Using someone else's ideas can be good inspiration for your own portfolio but you may want to tweak things to make it more personal to you. If you really don't like the idea of building your own portfolio, the best option is to look into a reputable robo-advisor platform.
These platforms can create and manage your stocks and shares ISA portfolio for a relatively small fee (in most cases). They will create a customer profile for you based on specific questions. This will likely leave you with a portfolio that more accurately represents your style than if you were to just copy a friend's (or random person's) stocks and shares ISA portfolio.
Bottom Line
Deciding how you want to invest, and creating your very own stocks and shares ISA portfolio is an exciting step. There's no perfect way to create a portfolio because it will largely be down to you as an individual. Luckily, there's loads of investment options and platforms to choose from. So you should be able to find and hold investments that fit your needs.
Just remember, there's no single 'best' stocks and shares ISA portfolio. It's all about finding the right investments to suit your investing goals, time horizon, and attitude towards risk.
Frequently asked questions