Plantronics BackBeat PRO 2 review: Exceptional wireless headphones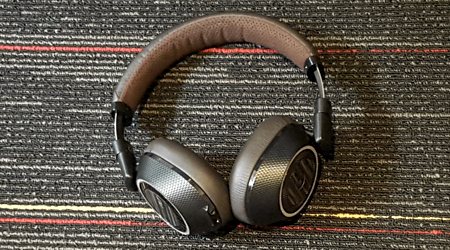 Plantronics' updated BackBeat Pro 2 headphones deliver crisp sound with exemplary battery life to boot.
The future, so Apple tells us, will be exclusively wireless. That's the thinking behind its still-delayed AirPods headphones, but it's not as though Apple invented Bluetooth audio in the first place. Plantronics BackBeat PRO headphones were already exceptional headphones when they launched a few years back, and the sequels improve on them in most important respects.
Plantronics Backbeat PRO 2: Specifications
| Plantronics | Backbeat PRO 2 |
| --- | --- |
| Connectivity | Bluetooth, Cabled |
| Battery life | Up to 24 hours |
| Charge time | Up to 3 hours |
| Microphone | Yes |
| Weight | 289g |
| RRP | £230 |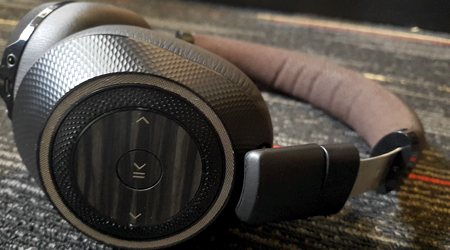 Upsides: Why you'd want the Plantronics BackBeat PRO 2 headphones
Exceptional battery life: The Plantronics BackBeat PRO 2 headphones are rated for up to 24 hours of wireless battery streaming, which means that (as long as your airline is OK with it) they should be good for any plane trip you can take anywhere from the UK. Yes, even the lengthy ones to the USA or Australia. While we couldn't quite spare the time to hop on a plane and make that test, with in-office testing we very rarely had to charge the Plantronics BackBeat PRO 2. To further improve matters, they can be used with a supplied standard 3.5mm audio jack, so even if the power does go out, you can keep on listening.
Good quality audio: The audio from the Plantronics BackBeat PRO 2 is crisp and clear, with plenty of nuance across multiple genres. They're not exceptionally bass-heavy if that's your thing, but that also means that they avoid those kinds of muddy tones that you often get with bass-equalised cans.
Subtle noise cancellation: The Plantronics BackBeat PRO 2 offer noise cancellation features, accessible with a switch in the left earpiece that gives you an audible prompt when it's switched on or off. The same switch can also be fully flicked upwards to "open mic" position, at which point you can surreptitiously listen in to conversations around you. While we've hit headphones with more aggressive noise cancellation, we like the way that Plantronics has balanced the overall audio cancellation on the Backbeat PRO 2s. There's just enough to ensconce you in the music without being so heavy handed that you accidentally walk in front of moving vehicles.
Automatic music pausing: This was a feature also found in the Plantronics BackBeat PRO headphones, and it works by pausing the music on your headphones when you slip them down off your head or over your neck. Pop them back on, and the tunes resume seamlessly.
Acceptable phone passthrough: The Plantronics BackBeat PRO 2 also features an inbuilt microphone, so you can use them to make and take calls from a paired device. There's no boom mic, but the audio throughput from the Plantronics BackBeat PRO 2 was entirely acceptable according to our test callers. There's always some variance with this kind of test because network conditions can play merry hell with your overall audio quality, but we generally had few problems here.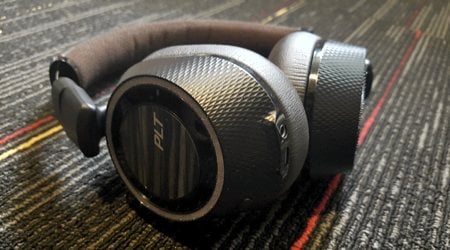 Downsides: Why you might not want the Plantronics BackBeat PRO 2 headphones
Things can get sweaty: This is an issue for any set of full immersion headphones, and while the Plantronics BackBeat PRO 2 are smaller than the original PRO headphones, it still happens, especially in summer. You certainly wouldn't want to share a pair with anyone who's been out for even a mild walk in them.
Auto shutoff doesn't like walking much: The feature that allows you to automatically pause music playback relies on resting on your ears in just the right way. The issue here is that this is usually fine when you're sitting, but it's sometimes twitchy if you're walking and the headphones are shifting around on your head. We noticed it most when walking to and from public transport from the finder offices. Maybe we're too energetic in our walking, but it's annoying to have to reseat the headphones to keep the music going.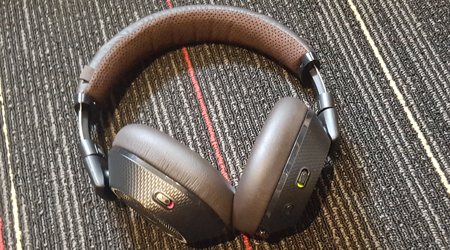 Who is it best suited for? What are my other alternatives?
With the Plantronics BackBeat PRO 2, Plantronics has taken the generally great design of the original PRO headphones, shaved off some significant bulk and ended up with a genuinely great set of headphones. They're going to be the best fit for frequent travellers, because that's always the market for noise cancelling headphones, although office workers who don't want wires and favour not having to recharge all that frequently should also find them highly compelling.
In terms of competitors, there are plenty of noise cancelling headphones you could try, with Bose, Sennheiser and Sony all having offerings in this space, albeit not always at this kind of price point.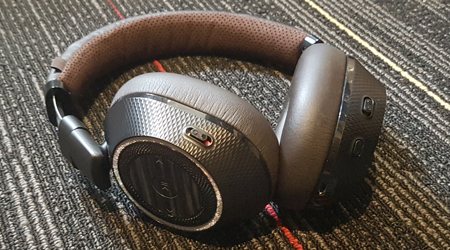 Where can I get them?
The regular Plantronics BackBeat PRO 2 headphones are priced in the UK at £230. There's also a fancier Special Edition set with memory foam earpieces due for release in 2017, although it's not clear if they will launch in the UK.