Argos personal loans
High street staple Argos offers personal loans of £1,000 to £20,000 with flexible repayment terms from 12 to 60 months. Apply online by filling out the simple application form and receive an instant decision.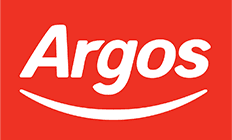 If you are approved for a personal loan with Argos, it will act as a credit broker, not as a lender. Credit is provided by Creation Consumer Finance Ltd, part of global banking group BNP Paribas.
In 2013, Argos partnered up with Creation Consumer Finance Ltd, the finance specialist behind some of the UK's biggest high street brands, to add personal loans to its finance offering. It aims to provide flexible and affordable credit to customers who have a good credit history.
Argos Personal Loans is a trading name of Home Retail Group Card Services Ltd (HRGCS).
Calculate the cost of an Argos loan
Table: sorted by representative APR, promoted deals first
Get personalised loan quotes
Save time by checking if you'll be approved by multiple lenders, and see personalised rates.
Please note: You should always refer to your loan agreement for exact repayment amounts as they may vary from our results.
Late repayments can cause you serious money problems. See our debt help guides.
Argos personal loans at a glance
Argos loans are available over terms of 1-5 years and applicants can apply to borrow up to £20,000. Interest rates are subject to status, meaning the advertised representative APR may not be the rate you'll receive: Argos will offer you a personalised rate based on assessment of your personal financial circumstances.
Spread your loan over 12 to 60 months. The 12-month term is only applicable to loans of under £15,000.
Borrow £1,000 to £20,000. The amount you can borrow will be determined by your credit score and affordability.
Get a quick quote. Argos aims to give you an instant decision on a loan. However, this sometimes isn't possible and you may be required to provide additional information.
No arrangement fee. Argos will not charge a fee for arranging your loan.
Fixed monthly repayments. You'll pay the same amount each month, helping you to budget. This also means that the overall cost of the loan will be clear from the start.
Early repayment option. If you repay early, you will pay back both the outstanding capital and any accrued interest. You will also be charged an early settlement fee of one month's interest.
What is APR?
If you're comparing any credit-based products, it won't be long before you'll come across the Annual Percentage Rate (APR). This figure is designed to provide an annual summary of the cost of a loan. It takes into account both interest and any mandatory charges to be paid (for example an arrangement fee) over the duration of a loan.
All lenders must calculate the APR of their products in the same way, and must tell you the APR before you sign an agreement, so for consumers it can be a handy tool for comparison.
Bear in mind, however, that lenders are only obliged to award this rate to 51% of those who take out the loan – the other 49% could pay more. That's why it's often referred to as the representative APR.
Am I eligible for an Argos loan?
You should only apply for an Argos personal loan if you're certain you can meet the repayment terms. You must also:
Be aged 23 or over, and under 70, at the time of application
Have been resident in the UK for at least 3 years
Have an annual income of at least £12,000 (before tax)
Have a bank or building society current account
Not have a history of bad credit such as missed or late payments, County Court Judgements (CCJ) or bankruptcy
How can I apply?
Fill out the online application form, which should take about 10 minutes.
You'll need:
A form of identification
Your bank sort code and account number for the funds to be transferred into
Your debit/credit card details (to help verify your identity and protect you from fraud)
Your home telephone number
Your address details for the past 3 years
Your employer's name and address
Details of your monthly income and rent or mortgage
Argos will perform a credit check and you will usually be given a decision instantly. Once you have sent back your signed agreement form, the funds should be in your account within five working days.
Frequently asked questions
We show offers we can track - that's not every product on the market...yet. Unless we've said otherwise, products are in no particular order. The terms "best", "top", "cheap" (and variations of these) aren't ratings, though we always explain what's great about a product when we highlight it. This is subject to our terms of use. When you make major financial decisions, consider getting independent financial advice. Always consider your own circumstances when you compare products so you get what's right for you.
More guides on Finder