Hargreaves Lansdown: Pensions & retirement options
The leading financial services company can help you build your pension pot in preparation for retirement.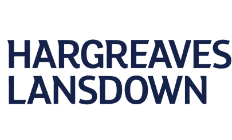 Hargreaves Lansdown (HL) is a leading "investment supermarket" for private investors. Trusted with £82 billion worth of investments by more than 980,000 clients, HL is well known in the UK.
With HL, you can start a self-invested personal pension (SIPP) to begin growing your pension pot. Or, if you're approaching retirement age, HL offers three retirement income options: annuity, drawdown or a mix-and-match approach.
Read on to find out more about HL, and whether it might provide the right pension arrangements for you.
What does Hargreaves Lansdown do?
By giving you the tools and information, HL aims to help you make your own educated decisions. From the website to the app, to the specialised helpdesk, HL's goal is to make it easy for you to manage your investments and pensions.
For those looking to save for retirement, HL offers:
Vantage SIPP (self-invested personal pension)
For those who are about to retire, HL offers:
Annuity (a guaranteed income for life, in return for a pot of pension savings)
Drawdown (where you "draw down" funds from your invested pension pot to give you an income)
UFPLS ("uncrystallised funds pension lump sums" – where you take money from parts of your pension not previously accessed)
Hargreaves Lansdown's Vantage SIPP
SIPPs are one of the most tax-efficient ways for you to save for retirement. With HL's SIPP, you stay in control of your pension online 24/7. There are tools, research information, and watchlists which you can call upon to help make decisions at any time.
Manage online, by phone, by post, or through the HL app
'What Investment' readers have voted HL 'Best SIPP Provider' for 10 consecutive years
Choose from a wide range of investments
Easily transfer old pensions to a SIPP
6 days-a-week call service to answer any questions
Flexible access allows you to take money out from age 55 (57 from 2028)
Learn more about Hargreaves Lansdown's retirement options
How safe is my investment?
HL is a FTSE 100 company that has been managing investments for more than 35 years. It's regulated by the Financial Conduct Authority (FCA) and is bound by its rules on investment business.
Back to top