Klarna review: Flexible payments for online shopping
Learn about buy now, pay later, including no-interest options.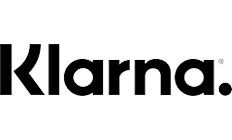 Many stores offer payment through Klarna, a scheme that allows you to slice up your payments over time or wait up to 30 days to make your first payment.
You can check out our full list of retailers who offer Klarna here.
How does Klarna work?
Klarna partners with retailers looking to offer finance through a third party. When you shop with a store that offers Klarna, you can select Klarna as your payment method at the checkout.In the UK Klarna does not charge any interest on its "Pay Later" or "Slice it in 3" options. However, the service's "Slice It" option charges interest (representative APR 18.9% variable).
Klarna offers three payment structures:
Pay 30 days later. An option to complete your order without paying. After your order ships, you receive an invoice with up to 30 days to pay the full amount.
Financing. Split your payments into monthly instalments that you pay over time. (Requires a full credit check and charges interest – representative APR 18.9%, variable).
3 equal instalments. This option allows you to spread the cost of your purchase equally over three months. It requires an affordability assessment (not a full credit check) and no interest is charged. Payments are due firstly at the time of ordering and then 30 and 60 days later.
We spoke to Klarna commercial director Russ Carroll about why it's different
Features of shopping with Klarna
No annual fee. You'll never pay a maintenance fee to use Klarna.

Zero-interest options.

If you choose the Pay Later or Slice it in 3 options, you'll pay no interest on your purchase.

Autopay.

Set up automatic minimum payments from your bank account to your Klarna account.

Safe and secure.

Klarna safeguards your personal information and enforces a zero-fraud protection policy. If you see an unauthorised purchase with your account, report the problem to Klarna and the company will make it right.
Easy-to-use app. Manage your payments, report and manage returns, and chat with customer service 24/7 from your smartphone.
Payment reminders. Klarna gives you a nudge two days before each payment is due.
Hassle-free refunds. Easily request a refund for your order and receive your money within 14 days.
Warning: Late repayments can cause you serious money problems. For help, contact the Money Advice Service.
How much does Klarna cost?
You pay no upfront or annual fee to use Klarna. The only situations in which you'll pay more than your total purchase price is if you choose the Slice It option and accept terms with an interest rate.
---
Is Klarna safe?
Yes. Klarna's buyer protection policy ensures that your goods arrive in the condition described at purchase. If you have a problem with your order, report it so Klarna can make it right.
Klarna stores and transmits your personal and financial details securely both online and offline. And its zero-fraud liability protects you from unauthorised or fraudulent purchases that end up on your account.
---
How do I sign up for Klarna?
You must be at least 18 years old and shop with a retailer that offers Klarna to sign up for an account.
If your purchase is eligible, you'll see Klarna listed as a payment option at checkout. Click Klarna and complete the short application on the next page. You'll know instantly if you're approved for financing.
To use Klarna's app, create an account online with your email or download the app on your mobile device.
Which shops offer Klarna?
You can browse the full list of Klarna retailers here.
What can I do if something goes wrong?
In most cases, your experience with Klarna will run smoothly. But on the off chance that you encounter a problem, check out Klarna's list of FAQs. Can't find your question on there? Chat online with a member of the customer services team, or call 020 300 50833.
Have more questions about Klarna?
Buy now pay later news and reviews