Children's bank accounts: How to help your kids spend and save
From pocket money to premium bonds: The best ways to help your child or teen save and spend safely, plus smart ways to save for their future.
Meet Finder's banking experts
AS SEEN ON:






Children's spending: What you need to know
RIP piggy bank. Most kids over the age of 10 now use some sort of app to manage their money. When we polled 1,000 kids aged 10 to 15 in 2021, we found that 3 in 5 used either a banking app or a pocket money app like GoHenry or Rooster Money.
Children's pocket money apps, and the colourful debit cards that go with them, really took off in 2021 and they're not just for older kids. Both GoHenry and Rooster Money, along with another brand, nimbl, aim their cards at age 6+ while Osper's cards are for age 8+.
While the apps tend to have more interesting, and educational, features than your banking app offers, the main differences between these apps and a plain, old bank account are the parental controls and notifications, the ability for kids to earn money by doing chores, and the subscription cost. Children's pocket money cards and apps cost a few pounds a month, while a child's bank account is generally free. Pocket money apps typically offer a free trial, though.
Two challenger banking brands – Revolut and Starling Bank – offer a dedicated children's app with a card and many of the features of their pocket money app rivals. And NatWest recently bought Rooster Money, so the gap is narrowing. But we've set out the main differences between bank accounts and pocket money apps below.
Children's savings: What you need to know
It's never too early to start a savings habit. Children's savings accounts are slightly different from their adult counterparts as they can only be opened by the child's parent or legal guardian. You'll typically also get a higher rate of interest, as banks want to establish a relationship with customers from an early age in the hope they stay on into adulthood.
What types of children's savings accounts are there?
There are several. Picking the right one will depend on several factors. What kind of access do you or your child want? What are they saving for? Are you looking to earn a high rate of interest? Are you depositing a hefty sum or planning to so that tax might be a consideration?
The most common types of children's savings accounts are regular savings accounts, easy access savings accounts, fixed bonds and junior ISAs (which are tax-free but have an annual limit). There's also the option to take out Premium Bonds for your child. These offer the chance to win tax-free prizes each month rather than earn interest.
Do children's pocket money apps offer savings accounts?
Several pocket money apps have a savings section, but this is typically just an area on the app where your child can set aside money, not a savings account. But as digital banking evolves, these could become interest-paying accounts.
How much control will my child have over their savings?
Access will depend on your child's age, the account type and the terms of the account you choose. Generally, the older the child, the more control they can have over their savings. However, if you open a junior ISA for your child, neither you nor they can touch the money until they turn 18.
What happens to a children's savings account when my child turns 18?
Most accounts will be converted to regular instant-access savings accounts when your child turns 18 years old. The provider will normally contact you and your child in advance to explain the new terms that apply to the account.
If the account is a junior ISA, it will become an adult ISA and the tax-free benefits will remain as long as the account isn't closed and you stay within the annual tax-free deposit limit. More on junior ISAs below.
Saving & investing for their future
In a bid to encourage parents to save for their kids' future, the government offers tax incentives through junior ISA (JISA) accounts for kids. These are long-term savings accounts and as long as you deposit no more than the annual maximum (£9,000 in the tax year ending April 2023), the returns you get are tax free.
There are 2 types: cash JISAs and stocks and shares JISAs. The latter is an investment and your capital is at risk, as with any investment, but your returns could be bigger than those in a cash JISA. The money is locked up until the child turns 18, and it belongs to the child. A child can have one or both types of ISA.
Children's banking resources
Children's savings calculator. If your child is saving for something in particular, say a new bike or a video game, you can use this calculator to work out how long they will need to save for.
Find out how many more months you need to save to reach your desired savings goal
All investing should be regarded as longer term. The value of your investments can go up and down, and you may get back less than you invest. Past performance is no guarantee of future results. If you're not sure which investments are right for you, please seek out a financial adviser. Capital at risk.
The tax you need to pay depends on your individual circumstances and can change over time. This content is for information only - it's not tax advice. You're responsible for carrying out your own checks and for getting professional advice before making financial decisions.
Children's accounts news & launches
GoHenry adds advanced learning modules for children aged 12+ to its Money Missions – all the details here.
Read more…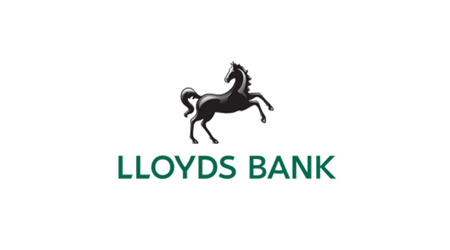 Lloyds Bank launches Smart Start, a children's account which combines both spending and savings accounts under one app.
Read more…
Digital challenger relaunches its offering for kids aged 6 to 17 with a refreshed app and card design.
Read more…