Elon Musk's Tesla reveals $1.5 billion Bitcoin holding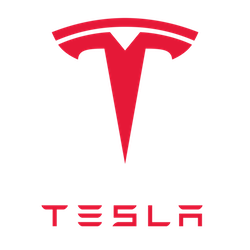 The electric car-maker's SEC filing shows it has bought up to $1.5 billion (£1.09 billion) of the leading cryptocurrency in January, and may be investing in more.
The price of Bitcoin has surged to record highs today after news that Tesla, the electric automaker founded by Elon Musk, disclosed holdings of up to $1.5 billion in the popular digital currency. Bitcoin rocketed over 13% to an all-time high of more than $44,000 on Monday, as Tesla also announced plans to begin accepting Bitcoin payments, as well as future cryptocurrency investments.
Crypto is unregulated in the UK; there's no consumer protection; value can rise or fall; tax on profits may apply*.
Was this expected?
In late January, Musk changed his Twitter bio to "#bitcoin" and recently speculated that digital currencies such as Bitcoin would likely be "the future currency of Earth". He has also spent weeks tweeting about the joke cryptocurrency Dogecoin, which has enjoyed a huge price surge as a result.
However, this is still something of a surprise, and Tesla is far-and-away the biggest company to announce it has acquired cryptocurrency.
What does this mean for Tesla shareholders?
While Tesla shares were trading slightly higher on the news, the long-term implication for the company and its investors remains to be seen. Fans of cryptocurrency will likely appreciate the company's attempts to diversify, while more conservative investors may see it as an overly risky venture.
It means Tesla stock will potentially be exposed to the price of Bitcoin, which has traditionally experienced significant volatility. However, the Bitcoin purchase represented only 7.7% of Tesla's year-end cash and around 0.18% of its market cap, which makes it a relative drop in the ocean.
But it does raise question marks over whether Musk's recent social media activity could be considered market manipulation and also exposes Tesla to potential security breaches or cyberattacks targeting the company's Bitcoin holdings.
Tesla said the investment would "provide us with more flexibility to further diversify and maximise returns on our cash that is not required to maintain adequate operating liquidity."
What does this mean for Bitcoin?
The price of Bitcoin has already enjoyed huge growth over the last few months, but this news could push prices even further as retail and institutional investors flock in. While funds such as MicroStrategy and Grayscale have announced huge cryptocurrency investments, this is the first time a major company has followed suit, which may help legitimise Bitcoin in the eyes of many and reinforce its viability as a serious investment.
This article offers general information about investing and the stock market, but should not be construed as personal investment advice. It has been provided without consideration of your personal circumstances or objectives. It should not be interpreted as an inducement, invitation or recommendation relating to any of the products listed or referred to. The value of investments can fall as well as rise, and you may get back less than you invested. Past performance is no guarantee of future results. If you're not sure which investments are right for you, please get financial advice. The author holds no positions in any share mentioned.
*Cryptocurrencies aren't regulated in the UK and there's no protection from the Financial Ombudsman or the Financial Services Compensation Scheme. Your capital is at risk. Capital gains tax on profits may apply.
Cryptocurrencies are speculative and investing in them involves significant risks - they're highly volatile, vulnerable to hacking and sensitive to secondary activity. The value of investments can fall as well as rise and you may get back less than you invested. Past performance is no guarantee of future results. This content shouldn't be interpreted as a recommendation to invest. Before you invest, you should get advice and decide whether the potential return outweighs the risks. Finder, or the author, may have holdings in the cryptocurrencies discussed.
Stock news