Compare car insurance for learner drivers
Looking for car insurance for a learner driver? Here's everything you need to know to choose the right cover.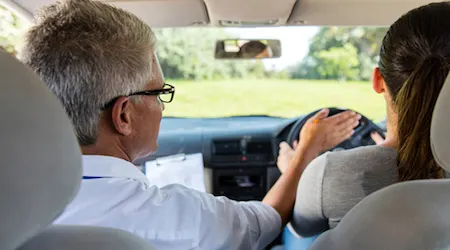 Save over £200*
Compare up to 95 UK car insurance providers
Get instant quotes and instant cover
Switch with minimal effort
What is learner driver insurance?
Learner driver insurance is just like regular car insurance. You can take out short-term learner driver cover, or regular annual policies depending on how long you see the learning process taking.
Short term cover can be added onto the majority of existing policies. For example, if you're practicing driving in a car that belongs to a parent, guardian, partner or friend, you'll be able to add additional temporary cover anywhere from as little as 2 hours up to a period of 90 days. This will allow you to legally drive while you learn, so long as you sit with someone with a full UK license holder, which they have held for at least three years over the age of 21.
What does learner driver insurance cover?
The majority of learner driver policies offer comprehensive cover when driving someone else's car. Learner driver insurance allows you to practice outside of lessons whenever you choose. The flexibility of learner cover means that anyone can accompany you, so long as they are over 21 years old or above and have held a full UK licence for a minimum of three years. Some insurance companies may require accompanying adults to be over 25 years of age.
One bonus to note is that if you invest in learner driver insurance, you could end up earning a discounted rate on a standard annual policy when you pass, providing you stay with the same provider.
Do I need learner driver insurance?
If you're a learner trying to pass your practical driving test, and you're following the DVSA guidelines, then the short answer is yes. It's a legal requirement. If you take to the road without insurance, you could find yourself facing a hefty fine and points or your licence before you've even got it.
On the other hand, if you're not practicing on the road outside of your lessons then there would be no need for you to take out learner driver insurance. Whilst driving outside of your lesson time is recommended, it's not always practical.
Is learner driver insurance expensive?
Car insurance policies for young people are usually extortionate. This is down to the plain and simple fact that insurance providers see you as high-risk, meaning you're more likely to make a claim on your policy in the event of an accident, as well as being more likely to have an accident due to lack of experience. Whist it may seem an unfair stereotype, unfortunately it's one we have to live with.
But don't worry, we're here to help you get the best policy price available.
How can I save on learner driver car insurance?
The best way to maximise learner driver car insurance affordability is to do your research. Compare what's out there and choose the best possible quote. Here's some other helpful hints to guide you in the right direction to cut back costs on learner cover.
Compare and contrast quotes. If your parents, friend or partner already have an active insurance policy on the car you're going to be practicing on, start with that. Get the policy holder to call for a quote for the appropriate additional cover. Note it down and then continue your search. You'll need to compare the quote from the existing insurer side by side with alternative learner insurance quotes from various companies. If you find a lower quote elsewhere, it might be worthwhile going back to the existing provider to see whether there's any wiggle room to match or even beat your lowest quote.
Consider your coverage needs. Think realistically about how often you'll have the opportunity to practice in your own time, and also about the period of time you'll be practicing over. You need to try and give an accurate estimate of how long you'll need your learner cover to last. If in doubt, check with your driving teacher, as they'll have a rough idea of how long they think it will take you to pass your test based on your ability as it stands.
Compare providers. There are hundreds of car insurance providers on the market, and the majority of them also offer cover for learners. Be sure to compare a large number of quotes from a varied array of companies. Don't pick the first quote you get. Chances are, there's a better one out there.
Discount codes and coupons. Here at finder, we're in the inner circle when it comes to discounts and deals. If there is a discount or offer on learner driver car insurance we will be the first to let you know and help you save.
Things to consider before you buy
Here's a list of the things you'll need to consider before buying your learner driver car insurance cover:
Do you really need it? As we know, it is recommended by the DVSA that we partake in approximately 20 hours of driving practice outside of lessons, but this isn't always possible. There are a number of reasons that can make it impossible to get in extra practice time, so if you think it unlikely you'll get the opportunity, don't buy it.
How long will you be needing the learner cover to last? We understand it's hard to give an exact estimate of when you're likely to pass your driving test, but your instructor will have more of an idea. Ask their opinion and take it on board regardless of whether you think you'll pass sooner, or later, than they estimate.
Budget? Learning to drive is a costly investment. It will set you up with a lifelong skill. But it's easy to blow your budget when you start to factor in all the individual costs involved. Whether you're lucky enough to have some financial support during your learning to drive process, or you're covering the cost solo, it's important to think about everything you need to fork out before shopping for insurance.
---
The offers compared on this page are chosen from a range of products we can track; we don't cover every product on the market...yet. Unless we've indicated otherwise, products are shown in no particular order or ranking. The terms "best", "top", "cheap" (and variations), aren't product ratings, although we always explain what's great about a product when we highlight it; this is
subject to our terms of use
. When making a big financial decision, it's wise to consider getting independent financial advice, and always consider your own financial circumstances when comparing products so you get what's right for you.
*51% of consumers could save £200. Quote aggregator Seopa split the insurers on its comparison systems into different categories. It then selected quotes from the most popular providers as well as quotes from other providers which returned a price. It then selected providers, weighting them according to UK insurance market share (data from the Association of British Insurers), choosing the cheapest of either the most popular providers or other providers ("the cheapest selected quote"). Seopa then compared the cheapest quote on its system against this ""cheapest selected"" quote. The company then took the savings figure which 51% or over could have saved, using that formula. The savings you could achieve will depend on your individual circumstances and how you selected your current insurance supplier.